News
AMD RX 470 and RX 460 Specs Confirmed
After the release of AMD's latest Polaris Graphics Card line – the RX 480, there have been numerous speculations throughout the internet regarding the RX 470 and the RX 460's performance and specifications.
AMD finally confirms the specificaitons of the RX 470 and RX 460, while we don't have actual benchmarks of the 470 and the 460's performance, AMD did set a standard for the two. According to AMD the RX 470 will be aimed at 1080p gaming for the masses, while the RX 460 on the other hand is aimed towards competitive eSports, MOBA Gaming, and the like .
RX 470 SPECIFICATIONS
ADVERTISEMENT. SCROLL TO CONTINUE READING.
The RX 470 features 4GBs of GDRR5 with a 256-bit bus size, 2,048 stream processors across 32 GCN compute units, 128 TMUs, 32 ROPs and to top it all of it requires a 6-pin PCIe external power connector. Despite it's standard 4GB memory size, AMD said that their partners have the option to create 8GB versions as well.
The design of the RX 470 is similar to the RX 480, and according to AMD it will feature the same blower-type cooler of the RX 480.
RX 460 SPECIFICATIONS

The RX 460 features 14 Compute Units with 896 Stream Processor, partnered with a 2GB GDDR5 memory and 128-bit interface. The card draws power on the PCIe slot of the motherboad and requires no external PCIe power connectors. From the looks of it, it's very famliar to AMD's R9 Nano series which was released back in 2015.
There are no price confirmations of the RX 470 and 460, but since the RX 480 is a good budget card capable of running Rise of the Tomb Raider in very high settings at 1080p with an average 40 FPS, and GTA V in mixed ultra settings at 1440p with an average of 60FPS for only $250, we do expect the RX 470 to be around the $150 – $175 price range and the RX 460 to be around $100-$150 or maybe even less.
AMD Architecture Roadmap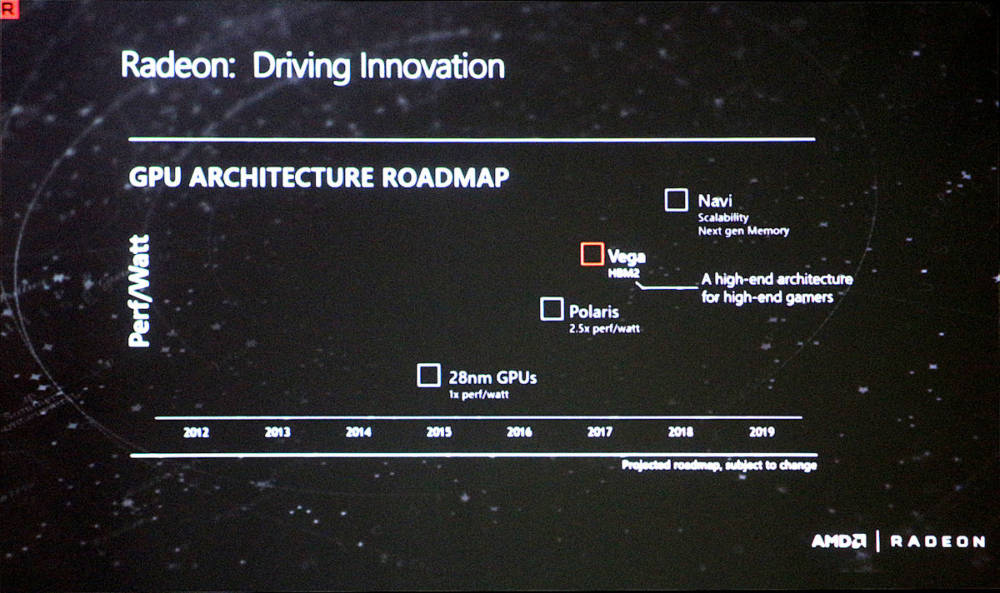 With the release of the Polaris Architecture this year, AMD's plans to release Vega has not changed as it is still aimed on a 2017 release date. That being said, we're intrigued to see how far AMD can go and we look forward in seeing the difference between today's Polaris Architecture and next year's Vega.
If you want to watch the presentation yourself, here are the videos below.