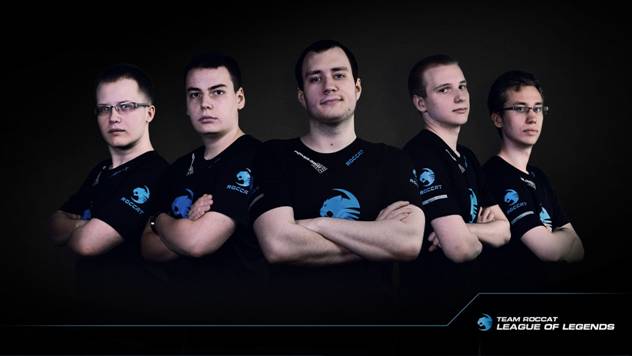 ROCCAT Studios announces the company's recruitment of professional Polish gaming outfit Kiedyś Miałem Team (KMT), who will henceforth play as Team ROCCAT in the LCS. Founded in September 2012, KMT are well known in the professional League of Legends scene for their fight and determination – values shared by their new family at ROCCAT.
They have announced the following line-up for the forthcoming LCS season:
Marcin "Xaxus" Mączka (Top)
Marcin "Jankos" Jankowski (Jungle)
Remigiusz "Overpow" Pusch (Mid)
Paweł "Celaver" Koprianiuk (ADC)
Oskar "Vander" Bogdan (Support)
After sealing a deal with StarCraft II pro DIMAGA one year ago, this is the next step for ROCCAT in terms of the growth of its participation in competition eSports. "The crowd going crazy as your team spirit helps you pull off an amazing play – we are still hungry for this excitement, which is unique to eSports and competitive gaming", says ROCCAT founder and CEO René Korte. "The LCS is the most relevant eSports event at this point in time and we are looking forward to competing with our own team."
Team ROCCAT LoL will be located in Cologne and live in their own gaming house. They will train there and contest their LCS games live in the ESL studio.
Back in December 2013, a magnificent performance in the Season 4 Spring Split of the European LCS helped them secure a final spot in the Season 4 Europe League Championship Series, beginning mid-January 2014. Other notable results in major tournaments include victory at the ESL Pro Series Poland – Season VII and second place at DreamHack Winter 2013.
ROCCAT will throw its full support behind its new League of Legends team to tap into these recent positive performances and successfully participate in the LCS.
Team ROCCAT Links :