Rainbow Six Extraction is now available with full cross-play, cross-save, and cross-progression on Xbox Series X|S, Xbox One, PlayStation 5, PlayStation 4, the Ubisoft Store, Windows PC, and the Epic Games Store. The game will also be available on day one with Xbox Game Pass.
With development led by Ubisoft Montreal and supported by associate Ubisoft studios in Bucharest, Bordeaux, and Saguenay, Rainbow Six Extraction is a tactical online co-op PVE experience for up to three players, featuring beloved Operators from the Rainbow Six universe hand-selected to engage, contain, and eliminate a lethal, mutating alien threat.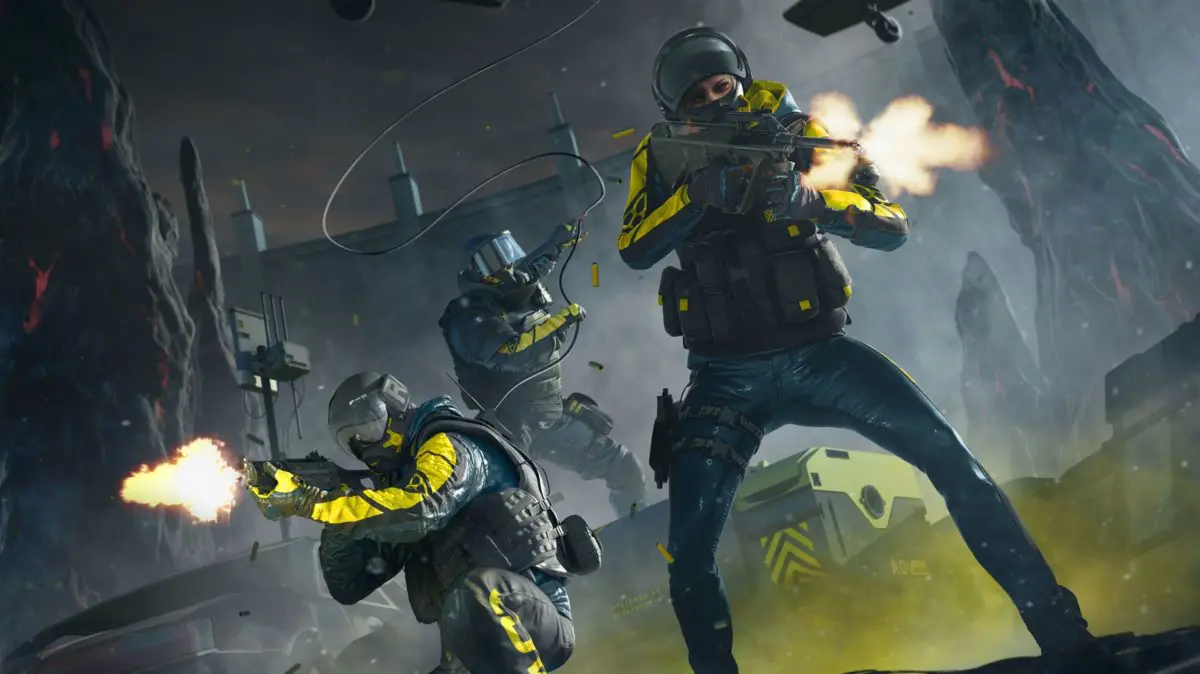 Both Rainbow Six Siege players and those looking for a new PVE co-op game will be challenged by an unknown alien threat, known as the Archæans, in Rainbow Six Extraction. Set in four regions across the U.S., containment zones are dominated by the alien parasite, creating an evolving and unstable ecosystem within their walls.
Choose from 18 Rainbow Six operators, each equipped with specialized REACT gear, weapons, gadgets, and abilities to learn and master. With each incursion, every squad will face the difficult choice of pushing deeper for greater rewards or extracting – failing to extract means their Operator goes MIA, making them temporarily unavailable. Prepare to launch into thrilling and challenging high-stakes missions and risk it all.
The Standard Edition includes free post-launch content, a deep gear and ability progression system, four adjustable difficulty levels, over 90 weapons and gadgets, 12 dynamic maps, 13 mission types, unpredictable enemy mutations, and more. More content awaits players in Rainbow Six Extraction, with a sizeable amount of free and game-changing post-launch content coming alongside an evolving endgame available at launch. Also available is the Deluxe Edition, which includes everything from the Standard Edition alongside three bonus packs. Local prices for the different editions are as follows:
Rainbow Six Extraction, Standard Edition – PHP 1,500.00
Rainbow Six Extraction, Deluxe Edition – PHP 1,850.00
To ensure a smooth rollout for all players, Rainbow Six Extraction's Buddy Pass program will be held until shortly after launch, giving game owners the opportunity to invite two friends to play online co-op with them from any platform for up to 14 days, even if they don't own the game.
For more information about Rainbow Six Extraction, please visit r6extraction.com and follow us on social media at @R6Extraction.