Introduction
Exactly a year ago today, I bought my first UHS-II card and while I was happy with the capacity and speed, at $300 local PH pricing, its certainly not that appealing. It was my only compromise as CFexpress Type-A cards weren't locally available yet and 160GB cards were going to run $500 shipped with taxes and I'm not going to plunk that amount without a warranty.
Fast forward to today and now I have my first CFexpress Type-A card: the Lexar CFexpress Type A Professional GOLD Series Card.  I'll spoil this review for you and say that I'm 90% sure your camera can't max out this card's speed rating. The other 10% means you're running SSD M.2 mags. Kidding aside, the Lexar CFexpress Type A Professional GOLD Series Card is blazing fast card and arguably the cheapest amongs tthe current crop of CFexpress Type-A cards.
And that group is not cheap by any stretch of the word.
CFexpress Type-A is an emerging storage format and is very premium in pricing but what you get is speeds rated to support shooting uncompressed RAW in burst mode as well as 4K120 and 8K30 recording.
Find out more about the Lexar CFexpress Type A Professional GOLD Series Card in this review. Read on!
Features & Specification
| | |
| --- | --- |
| Capacity | 80GB/160GB/320GB |
| Form Factor | Type A |
| Interface | PCI Express |
| Performance | Up to 900MB/s read1, up to 800MB/s write1 |
| | Minimum Write Speed of 700MB/s1 |
| Operating Temperature | -10°C ~ 70° C (14°F ~ 158°F) |
| Storage Temperature | -25°C ~ 85° C (-13°F ~ 185°F) |
| Warranty | Limited-lifetime warranty |
| Video Class | VPG400 |
160GB Capacity
Max Read Speed: 900 MB/s
Max Write Speed: 800 MB/s
Min Write Speed: 700 MB/s
VPG-400 Compliant at 400 MB/s
Record 8K and 4K Video
Record HFR Video up to 120 fps
Record Raw Photos and Image Bursts
Shock and Vibration Resistant
Temperature Proof
Closer Look
Test Setup, Methodology and Interpreting Numbers
Storage Performance for Photography
Most user will be perfectly fine with even the most bargain basement memory cards around regardless if its an older SD card or an even older CF card. At the point in time, even the minimum write speed of the SD cards standard is enough to perform in casual use and in these situations, its best to focus on capacity.
For professional usage though, it becomes more specific. Those who shoot RAW and in burst would want a large capacity storage media that writes quite fast. If a camera has a good hit rate of keeper shots then there's a higher chance of capturing the perfect high-speed moment like this one.
The storage media will usually dictate how fast the burst buffer clears and how many shots a photographer can take in burst again. A camera will slow down after saturating the buffer and in instances where-in one wants to capture the best moment possible, faster means better whether its in sports, wildlife or  just daily life.
Write Speed for Video Usage
With modern video recording, write speed has become an integral part for the camera's storage. Many cameras will have multiple varieties of bitrate e.g. Sony's XAVC in 4K 60FPS will have a bitrate of around 960Mbps. To translate to the memory card you need, a quick lookup should give a you a rounded number of 120MB/s of sustained write speed to utilize this codec.
Take note of the bitrate megabits (mbps) and the sequential write speeds (MB/s) when shopping for solutions for video recording. Consumer and pro-sumer cameras should still support SD cards, microSD (via adapter) cards with newer cards supporting the newer UHS-II SD cards, CFExpress Type-B and CF-Express Type-A.
More advanced cameras will utilize SSDs for codecs like Apple ProRes or DNx. ProRes RAW 4K60 would usually require storage that can do 300MB/s. While these speeds are attainable with smaller storage media like SD cards and CFExpress, the capacity requirements will usually be a limiting a factor as in this setting, these cameras will record nearly 20GB per minute of footage.
For non-professional users, please refer to your camera guide for the best codec. For professional users or content creators, familiarizing with the best codec for your workflow is best to see which is the most appropriate storage for your budget.
Take note of limitations implemented by camera manufacturers with storage e.g. Sony disabling 4K H&Q when using slower storage media.
Gaming Storage
Gaming devices like the Nintendo Switch and Valve's Steam Deck along with some smartphones are some of the modern gaming devices that utilize removable storage. Both the Switch and Steam Deck support microSD cards while some phones may have proprietary card support but the majority support native microSD support.
Performance requirement for storage devices usually aren't as high as video with modern devices happily settling in at the UHS-I U3 speed rating of around 100MB/s. Games are usually packed in large container files for these games and performance will vary depending on the size of the games. It will normally impact loading times in general but texture streaming can be affected as well.
I am not aware of any gaming device that support CFExpress Type-A or Type-B as the primary storage.
Test Setup and Methodology
| | |
| --- | --- |
| CPU | Intel Core i9-13900K |
| Motherboard | ASUS ROG MAXIMUS Z790 HERO |
| RAM | Kingston FURY Renegade DDR5-6400 |
| GPU | ZOTAC RTX 1050 Ti |
| Storage | KLEVV CRAS 920 2TB M.2 NVMe |
| Cooling | ROG Ryujin II 360 |
| Power Supply | FSP  HydroG Pro 1000w |
We would like to thank Lexar for providing the Lexar Professional CFexpress Type-A/SD card reader that I requested for use in this review. A brief mini-review of the card reader will be added to our conclusion.
Performance Testing
CrystalDiskMark
CrystalDIskMark has been the most actively updated disk benchmark amongst all the ones we use and is effectively the most reliable. Unfortunately, version to version results are not comparable which limits the ability to extrapolate comparative data. Still its a reliable and direct benchmark. Like the previous, it allows control over test data pattern, the test data size, amount of passes and individual benchmark control.
BlackMagic Design Disk Speed Test
BlackMagic Design's own testing for its large broadcast and camera solutions for professional recording and broadcasting.  The BlackMagic Design Disk Speed Test is an easy to use tool to quickly measure and certify your disk performance for working with high quality video. The benchmark lists target results and gives you an at a glance list of achievable codecs and bitrates with your storage device. These results are best used in support of Crystal Disk Mark's longer 5-cycle results as BlackMagic Design's single write cycle that alternates between read and write provides wobbling results. For these results, we captured the average of results from 5 consecutive tests.
In-Camera Write Speed Testing
Actual in-camera performance test using the Sony A7 IV. We shoot uncompressed RAW photos in full burst sequences, accounting for the burst capture and the buffer flush for the in-camera speed. Take note these speeds are unique to our test cameras and will perform slightly differently in other cameras and shooting modes.
These numbers are the highest possible load on our test camera and choosing more compact image formats (JPG) will scale in performance as well.
Value and Conclusion
CFExpress Type-A is a premium storage media and while many would account that price to the performance alone, it is worth noting that Sony names their storage as the "TOUGH" line for a reason: their intended for durability. The same goes for Lexar and their products as the Lexar CFexpress Type-A card features shock and vibration resistance as temperature tolerance.
This means that those intending to bring these cards in extreme situations like freezing temperature or high temperatures. While these are not something we can evaluate and quantify, it is something worth taking note of for your needs. The majority of intended users of this card are professionals, so the card has to work and be durable as well.
If there is a shortcoming here, its definitely the price and ultimately the capacity and this is not Lexar's fault. In my case, I can buy 3 of these cards and I'd still be only able to use one and that's the limitation of the camera system I am using. Being aware of these system limitations is key in making fair judgement in the value of such a premium media like the Lexar CFexpress Type-A Card.
Because this thing is fast. It smokes every SD card I have right now and that's by design of the storage format. Only you can know if you need this speed. For photographers, if you're a sports photographer that shoot uncompressed RAW then this is a good choice especially if you have a fast camera that can take advantage of the write speed of the Lexar CFexpress Type-A card.
If you're a video professional, this card will be a REQUIREMENT if you want to shoot 4K@120 footage on capable systems but please make sure that your system can actually use it. There's some users that confuse the previous-generation Lexar CFexpress Type-A cards and this new-generation Lexar cards so please check the actual models and capacities to be sure.
At the end of the day, the Lexar Professional CFexpress Type-A card is a must-have for photo and video professionals where they can take advantage of faster, more durable storage. RAW shooters can be confident on this card's speed to take full bursts while 4K120, 8K30 or Sony S&Q shooters can use this cards speed in their workflow.
Mini-Review: Lexar Professional CFexpress Type-A/SD card reader
Speaking of workflow, the USB3.2 Gen2 speeds of the Lexar Professional CFexpress Type-A/SD card reader is a wonderful step-up from my USB3.2 Gen2 (5Gbps) card reader and allows me to fully saturate the wire. Below is an example of the card reader tested using both a CFexpress Type A and SD card, both simultaneously and individually:
As we're restricted to a 1.2GB/s theoretical maximum on USB3.2 Gen2 (10Gbps), ingesting both the SD card and CFexpress Type A card simultaneously will give us as some performance dips versus individual use. As the performance hit is minor, if you're using your SD card for proxies, I recommending ingesting both simultaneously on the Lexar Professional CFexpress Type-A/SD card reader rather than copying the cards one after the other.
The device itself is quite convenient and relatively compact. Excellent touch on the combo plug for Type-A and Type-C host plugs making this a very well-designed and thought-out product. The reader has excellent, quality feel but is light enough to not add much weight to your gear bag.
Perhaps the compelling argument to get the Lexar CFexpress Type-A is the fact that it usually runs cheaper than the Sony CFexpress Type-A cards. With comparable performance, Sony's cards is a $40 more expensive than the Lexar CFexpress Type-A cards. ProGrade is another brand I've come across but with no presence in my local area, no warranty means no sale.
That said, amongst its peers, Lexar is definitely the least in pricing. With performance nearly the same across the field, brand preference will ultimately be the deciding factor on which to choose. At the end of the day, Lexar is a foundational brand in the photography and video storage industry and they're as synonymous with high-end storage as the cameras themselves.
The Lexar CFexpress Type-A is available now. Please contact your local camera supply store for latest pricing and availability. Lexar is distributed in the Philppines by JT Photoworld and the Lexar Professional CFexpress Type-A is now available for order.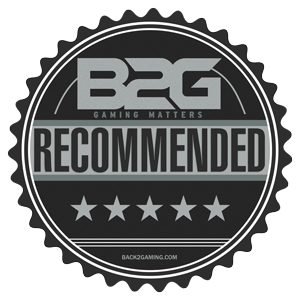 Lexar CFexpress Type A Professional GOLD Series Card Review
Final Thoughts
Lexar is a foundational brand in the photography and video storage industry and they're as synonymous with high-end storage as the cameras themselves.The Lexar CFexpress Type-A is an easy pick-up if you want the best value CFexpress Type-A card in the market right now.
Pros
Excellent performance
Cheaper than competition
Cons
Capacity options still limited