Price / Where to Buy:
US – Approx.: $141

Tesoro Lobera Spectrum – Blue Switch
Tesoro Lobera Spectrum – Red Switch
Tesoro Lobera Spectrum – Brown Switch
Tesoro Lobera Spectrum
Lobera Spectrum is a top-notch programmable gaming keyboard with advanced backlighting features. It has a number of stunning illumination modes including audiomode which makes the LEDs flash to the beat. Its highly customizable illumination processor even lets set individual key colors and turn the backlighting on and off for each key.
Mechanical key design creates solid tactile feel and rapid response for extreme gamers. High speed USB 2.0 hub with audio jacks offers easy connection for user's favourite portable peripherals. 5 profiles, up to 300 macro keys can be defined by the user. Tesoro Lobera Spectrum is the ultimate choice for gamers.
Specifications
Dimension:width:

498mm
length: 183mm
height: 25mm

Memory: 512KB
Profiles: 5
Keystrokes per profile: 5
Macro keys: any
LED colors: 16.8 million
Weight: 1.5kg
Key lifespan: 50 million keystrokes
Profile keys: 3
Connection: USB
Cable length: 1.55m
USB ports: 2
Features
The Lobera Spectrum allows gamers to individually customize virtually any color, to any key.
Comes with a pass-through hub with audio/mic jacks and 2x USB 2.0 ports with a DC-in jack allowing gamers to charge their smart phones and tablets directly through the keyboard.
There are 9 different LED effects, such as dimming, full zone, trigger, ripple, firework, radiation, rainbow wave, and per key customized mode as well as 5 levels of brightness and 5 distinct profiles to store them.
Gamers are able to instantly program macros across the whole keyboard. Profiles can be switched in just a couple keystrokes. Built-in storage gives players the freedom to carry their preferences with them on different computers.
When Audio Mode is activated, the LEDs of each individual key dance to the beats and bass of your favorite tunes.
The Lobera Spectrum uses Kailh switches rated for 60 million keystrokes and high quality Costar stabilizers. Rubberized feet with tilt control, preventing slipping even during intense play.
As a gaming grade mechanical keyboard, the Lobera Spectrum is one of Tesoro's premium grade keyboards and the best offering for the Lobera series. Like their Lobera Supreme, the Lobera Spectrum also comes with a selection of Kailh Key Switches like Blue, Red, Brown and Black.
Tesoro may not be the biggest gaming brand on the market, but they've proven time and time again that they can deliver competitive products, that are uniquely designed and for a competitive price. You can also check out our review of the Tesoro Lobera Supreme mechanical gaming keyboard. Personally I am very excited that their is another Lobera keyboard for us to review.
Unboxing the Tesoro Lobera Spectrum

The packaging consists of a two-stage box with an external glossy slip-on cover externally and the actual box holding the product inside. Here is the front of the box.

The back of the box also features a glossy image of the keyboard along with detailed specifications and features.

This is the second stage of the two-stage packaging for the Lobera Spectrum. Personally, I like this kind of packaging. It gives off that feeling that you got yourself something premium. The second box is pure black and lock side sealed.

It's rather pleasing to see how Tesoro had gone the extra mile in using the matte black box to protect the product aside from using its retail packaging. Lifting the two side tabs on the box, and pushing the top open, you will find the Lobera Spectrum wrapped in a thin foam pocket. On both sides holding the foam pocket and keyboard were black foam bumpers to further protect the keyboard in transit. The foam is really thick which is great. Only shows that this keyboard is intended for world wide shipping.

A close look the the foam.

The documentation envelope contains a Tesoro product guide outlining the Tesoro peripheral family and the Tesoro Lobera Spectrum quick-start guide. The software driver must be downloaded from Tesoro's support website at www.tesorotec.com. The only other extra accessory included is a USB auxiliary power cable for the USB hub.
Closer Look: Tesoro Lobera Spectrum

Say hello to the highest version that's currently available for the Tesoro Lobera series of gaming mechanical keyboard. First thing that I noticed is the upper right part with the brand name and manufacturing logo. During our review of Lobera Supreme, that part was purple and for the Lobera Spectrum, looks like Tesoro decided to change it to black which seems to work. Looks neat and premium. Although the color scheme will always come down to ones personal preferences.

The USB/Audio/Mic hub is one of the signature feature of Tesoro for the Lobera series. If you find a Lobera gaming keyboard with a Tesoro brand name and it doesn't feature a USB/Mic/Audio hub, better think trice. The Lobera Spectrum comes with a pass-through hub with audio/mic jacks and 2x USB 2.0 ports with a DC-in jack.

Looking at the hub part, Tesoro warns the consumers that the hub is not designed for smartphone charging dock or any devices that requires more that 100mA of output power.

Removing the warning sticker, the hub features 2 usb 2.0, a mic and audio port, and a additional power input for those devices that requires a little more power from the hub. From the Lobera Supreme, I was pretty much expecting that the Lobera Spectrum should feautre a USB 3.0 ports or the new USB 3.1 or the USB 3.1 c which I personally think will be an awesome key factor that will make this keyboard gain more love than ever before.

Another unique feature of the Lobera series is the side lit effect. One of the best design of Lobera.

Flipping the keyboard upside down reveals that the keyboard is equipped with 5 rubber feet to prevent the keyboard from sliding during intense gaming or casual use. The whole keyboard itself still features that metallic finish which is great in terms of design and aesthetic but nothing fancy that can improve your gaming performance and all.

A closer look at the rubber feet reveals that Tesoro used a high quality rubber feet for their Lobera series just like the ones they used for their Lobera Supreme keyboard.
The Lobera Spectrum also features the 3 adjustable angle level feet. I prefer not to use them as I find no wrist strains from the lowest angle when gaming.

The lower part of the chassis of the keyboard is of plastic but it has a nicely textured design to give it look.

The key caps are good quality and feature bold laser-etched. Perfect for letting all that RGB light through. Another thing that I noticed that's different compared to the Lobera Supreme is under the keycaps, the chassis of the keyboard is white, which will help better reflect the lighting for a cool under-glow effect by design. The 6-key and N-key rollover can be switched over directly from the keyboard using FN-Shift and either the Ins or Del keys.

The keyboard is hard wired with a thick braided cable.

A closer look at the USB plug and Audio/Mic plugs. It's gold plated but nothing fancy to be considered a performance enhancement. When I tried to plug-in all the plugs of the Lobera at the back of my motherboard, I found a bothering issue for me about the USB plug of the Lobera, both USB plugs are too bulky thus you cannot plug both of them next to each other. I know for some it should't be an issue but I'm a neat geeky person and I like my cables to be well organized.
Performance
The Lobera Spectrum features 9 different LED effects, such as dimming, full zone, trigger, ripple, firework, radiation, rainbow wave, and per key customized mode as well as 5 levels of brightness and 5 distinct profiles to store them.
Here's a video of how the spectrum feature performs. We decided to compare it with a Tesoro Excalibur RGB for reference.
Software/Driver
To be able to customize the Lobera Spectrum, you must download the appropriate utility driver at the Tesoro Technology website. It's pretty straight forward, just download the utility and install. Once you've downloaded the utility, make sure that the Lobera Spectrum is plugged in before installing, otherwise the installation will fail.
Lobera Spectrum comes with its own utility software to set up all your macros, customize functions and LED colors. With this keyboard, you can store up to 300 macros. Every key on the keyboard is programmable and can be stored in its onboard 512kb memory. There are five different profile modes available and to tell which profile is active, you need have a distinctive LED lighting color for each to determine which profile is active.
The interface itself offers many features, allowing users to fully customize their keyboard from functionality to looks. The two options directly controlling the look of the keyboard are the Illumination and Lighting Effects options. However, the LED lights for the Num Lock and Caps Lock indicators were not customizable. Overall, the utility is of user friendly but there were certain areas that could be improved, in both the UI and features as well.
Final Thoughts
Tesoro is really making a name and have proven gamers that they've got what it takes to provide gamers competitive peripherals to enhance their gaming performance. To show that they are really improving, they are now venturing into computer case market.
Build quality of the Lobera Spectrum is top notch and while the keyboard does has a plastic frame, it feels durable and looks fantastic thanks to the design details. Time and time again, the mechanical Kailh switches will no doubt last you a lifetime and will provide you the same quality performance compared to its Cherry MX competitor, and that thick braided cable is unlikely to fail anytime soon. If we so to speak about price, compared to offerings from Corsair and Razer with the same feature, the Lobera is about $20 to $30 cheaper. UK prices are said to be around £109 and $149.99 from Newegg in the US. That's ₱6784 if converted to Philippine Peso. While this keyboard isn't exactly innovative, it's still a great product to use and it comes at a competitive price, if only by a tiny margin.
The performance on this keyboard is great, it's very satisfying to game on or just for day-to-day desktop usage. The keys are responsive and I tend to love that tactile feedback for blue Kailh switches. Lobera Spectrum is available with Red, Blue, Brown and Black keys.
Compared to its Lobera Supreme brother, the only real improvements here are the Spectrum lighting, the new white chassis which further enhances the glimmering light effect and the newer short key functions, profiles and software customization. Does the new spectrum feature make the keyboard fast, better, strong in terms of actual performance? Nope, but it's still a very cool feature to have specially if you're that kind of PC enthusiast who wants his/her PC to look awesome everyday with dangling LED lights and is great for those who love to color coordinate their desktop setup.
Another thing that we noticed is that, compared to its brothers, Lobera and Lobera Supreme, the Lobera Spectrum doesn't feature the 3 thumb hot keys. Although I find it quite fine because I don't tend to use them anyway. I guess Tesoro decided to ditch the 3 thumb keys for a better and solid look. So instead of 3 thumb keys, Tesoro decided to go for a combination of FN keys for that feature.
With the new Lobera Spectrum, I was a bit expecting that Tesoro could have atleast provided an enhanced hub that offers 2 usb 3.0 or better yet usb 3.1 c if that's possible or card reader. The Lobera series is still the best keyboard for me that Tesoro has to offer from their line up of gaming keyboards.
Packaging wise, I love how Tesoro provided a very thick cushions on both side of the keyboard which dramatically prevents any possible damages during world wide shipping. I also loved how Tesoro decided to go for a two-stage boxing design giving their consumers a premium quality feeling of owning one. Although I prefer that they've could have stayed with a hard plastic covering rather than just covering the whole keyboard up with a soft white foam. The packaging also lacks design and convenience in which any buyer could just hold on to it with a hand.
With that being said, with an undeniable great quality build, design and functionality added with a competitive price point against its competitors' offerings, the Tesoro Lobera Spectrum garnered itself with Back2Gaming Editor's Choice Award.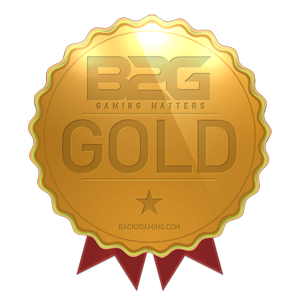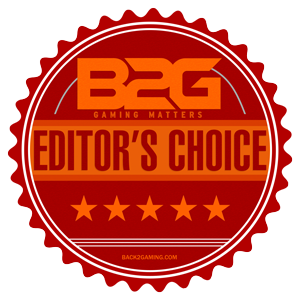 Tesoro is currently not available in the Philippines. Share this review in your local groups to get some attention and let the distributors notice the demand. For those looking to get the Lobera Spectrum, refer to the list below to shop online.
Price / Where to Buy:
US – Approx.: $141

Tesoro Lobera Spectrum – Blue Switch
Tesoro Lobera Spectrum – Red Switch
Tesoro Lobera Spectrum – Brown Switch