Collecting 1/12 scale figures is a lot more fun when you are able to mix-match weapons and accessories, especially if . It's the kind of enrichment you'd expect from a P-Bandai online exclusive except that it's not at a ridiculous price.
Tomytec Little Armory has been providing 1/12 scale firearms mainly to FIGMA figures but can also be used by figure in the same scale. They are the action figure's equivalent of a model kit's after-market parts. Despite the relative lack of military-inspired action figures where they can logically be put to good use, Little Armory's guns are hands down much better than any non-FIGMA's (except, of course, if we're talking about lightsabers).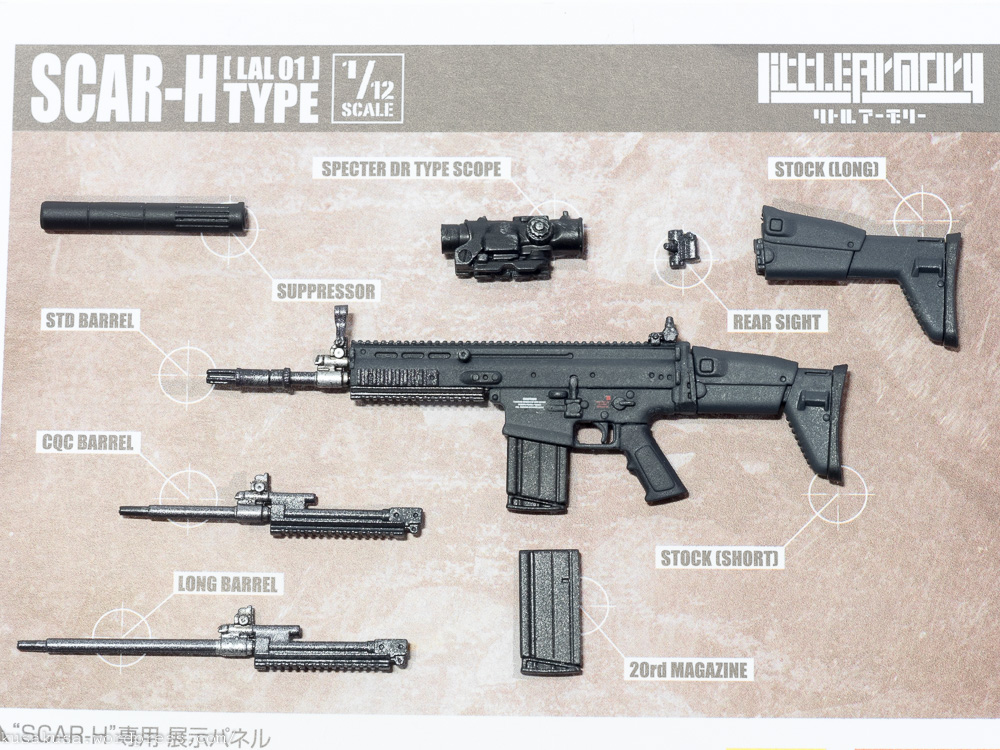 The FN-SCAR is one of my favorite rifles and this baby is the FN-SCAR H, Mk 17 currently in use by the USSOCOM (read: Delta Force, and SEAL Team Six among others). It is also my favorite weapon in Metal Gear Solid 4.
ADVERTISEMENT. SCROLL TO CONTINUE READING.
The box contains the well-molded runners. Being an old Gunpla builder, I had no problems taking each part off and putting them together. The fit is also great like Gunpla, but since you will be using it for action figures, gluing them together is a must.
My biggest gripe is the instructions: it is too small. While there are only two runners and there are a few parts, they're still small and – to tired eyes – can pose a real challenge. Instructions are easy to follow especially to those who are used to building model kits.
The rifle comes with parts for the CQC (short barrel), standard, and LB (Long Barrel) configurations. The scope is installed in the rail just like the real thing, and the magazine can be detached. There are also two magazines, one for loaded, and the other an unloaded piece.
The stock and receiver is replicated with an unbelievable level of accuracy. You can even see the trigger molded without flashes. The stock is detachable and there are two types, for extended and un-extended mode.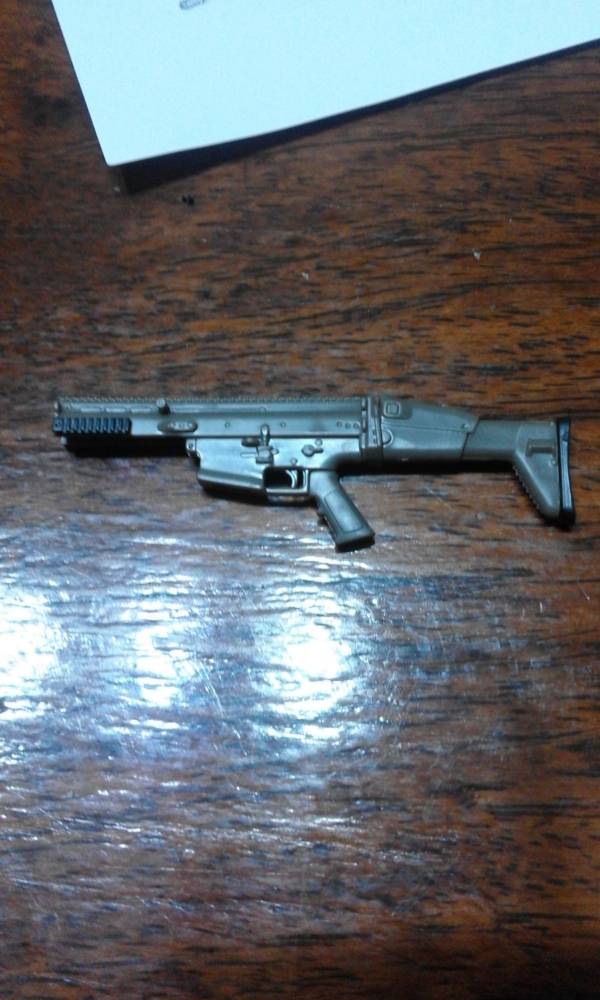 The rifle will fit in any 1/12 scale figure with a pair of hands for "shooting" poses. Just be careful to not force the issue on some hands because while the plastic is tough and the build is very sturdy, some allowance should be made to prevent accidents. Tomytec also offers hands that are a perfect fit, but to my knowledge it is recommended for FIGMA offerings. Fortunately, it didn't matter to at least Vulcanlog Venom Snake. In fact, I found myself posing him with the FN-SCAR instead of the G44 Rifle (the Phantom Pain equivalent of the FAMAS) he was packed with.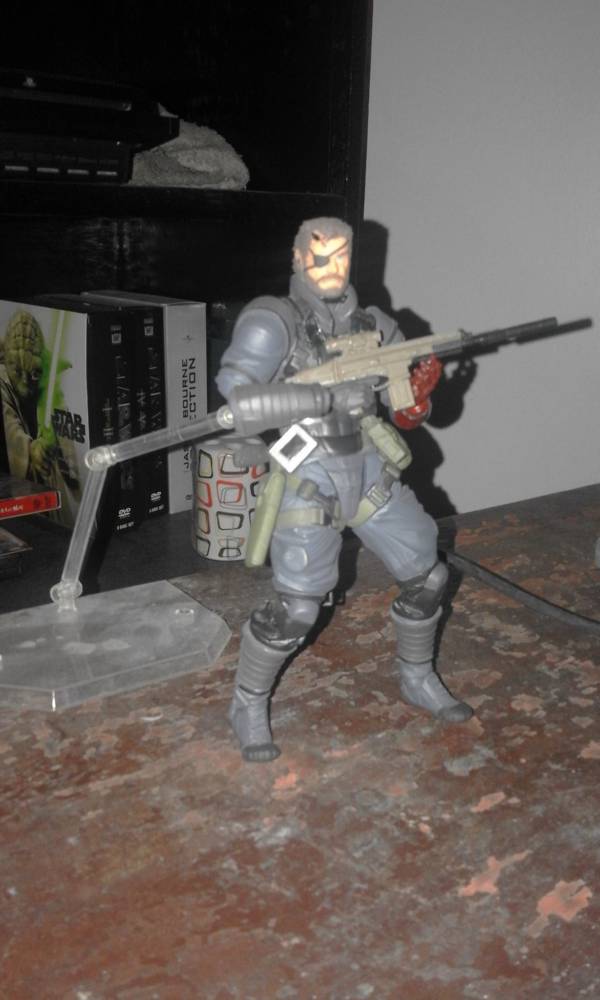 As I mentioned, gluing is very important. It is a kit, after all, and you need it to not fall apart while putting it in the hands of Snake or any other figure. The fitting is great, and it normally holds itself together, but if you plan on actually putting it in the hands of figures, then glue is a must.
With the Figma MGS2 Gurlukovich Soldier now released, this weapon will really come in handy if you are building an army of operators. It's currently the only option, unless you give this to Stormtroopers, or you fancy the school girls that are Little Armory's mascots (one of which will be released in a few months). Well, at least, until Hasbro makes up its mind on a six-inch GI Joe any time soon.