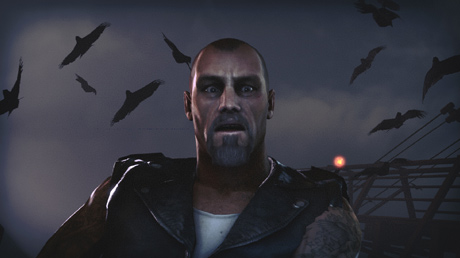 L4D and L4D2 players rejoice! The latest DLC for both games will becoming out tuesday next week, October 5. "The Passing" will narrate the story on how things went down in "The Passing" campaign, where you see Bill, slumped down hear the motor all dead with his trusty gun beside him.
On a similar note, L4D's wecomic, the Sacrifice just released their third comic, this time focusing on Francis life prior the game. Part four of the series will also come out on Oct. 5, with the focus on the last survivor (soon to be dead) Bill.
writer's note: Just in case you're going to hang me up for that spoiler, in my defense, Bill's ALREADY dead in the Passing– unless you haven't played the game. If that's the case it's not my problem anymore 😛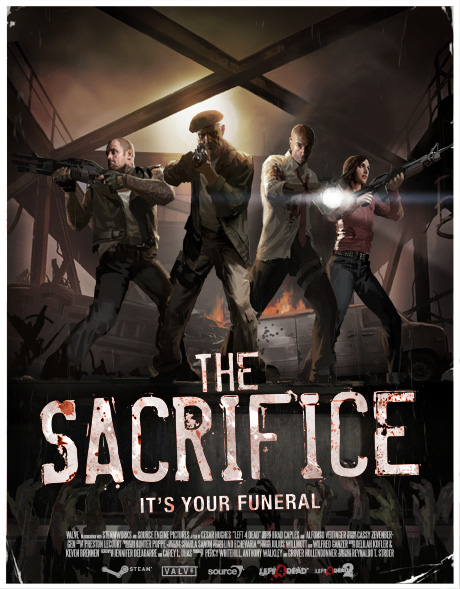 "The Sacrifice" is the prequel to "The Passing," and takes place from the Left 4 Dead Survivors' perspective as they make their way South. You may read the comic to find out the official version of events or this October 5th you may play the game to choose your own ending.
In "The Sacrifice" for Left 4 Dead, gamers receive the complete Sacrifice campaign with maps playable in Campaign, Versus, and Survival. There are 5 new achievements, a new style finale and plenty of places for devastating Hunter pounces.
For Left 4 Dead 2, gamers receive "The Sacrifice" campaign and L4D1's "No Mercy" both playable with the L4D1 Survivors. This version also offers 5 new achievements. In the L4D2 version of "The Sacrifice" each campaign is playable in Campaign, Versus, Survival, and Scavenge modes, and both "The Sacrifice" and L4D2 version of No Mercy feature the Left 4 Dead 2 Special Infected, items, and weapons. Yes, Zoey with a chainsaw!
"The Sacrifice" will be available as two separate packages on Xbox Live for 560 Microsoft Points each and free to all PC gamers.
Valve also released a trailer for the upcoming DLC… I've had goosebumps after watching this one.