After a pretty OK launch of the RE/100 line with the MSN Nightingale, Bandai is getting ready for the next kit, the Mark III Gundam.
For those who inexplicably are not in the know, the RE/100 is Bandai's new line of Gundam plastic model kits set in the 1/100 scale popularized by the Master Grade.
According to Bandai, the idea behind this new line is to have plastic models that has "easy-to-assemble parts structure to significantly reduce assembly time, with no compromise to the sharp design and rich details of Master Grade quality."
Reviews of the Nightingale will show, however, that while the RE/100 is definitely not a 1/100 HG, it falls short of "keeping the sharp design and rich details of Master Grade quality." However, it's important to keep in mind that the Nightingale is a pretty tough kit to make, and even with the reduced details, it still retailed at a price equivalent to a high-end Master Grade model.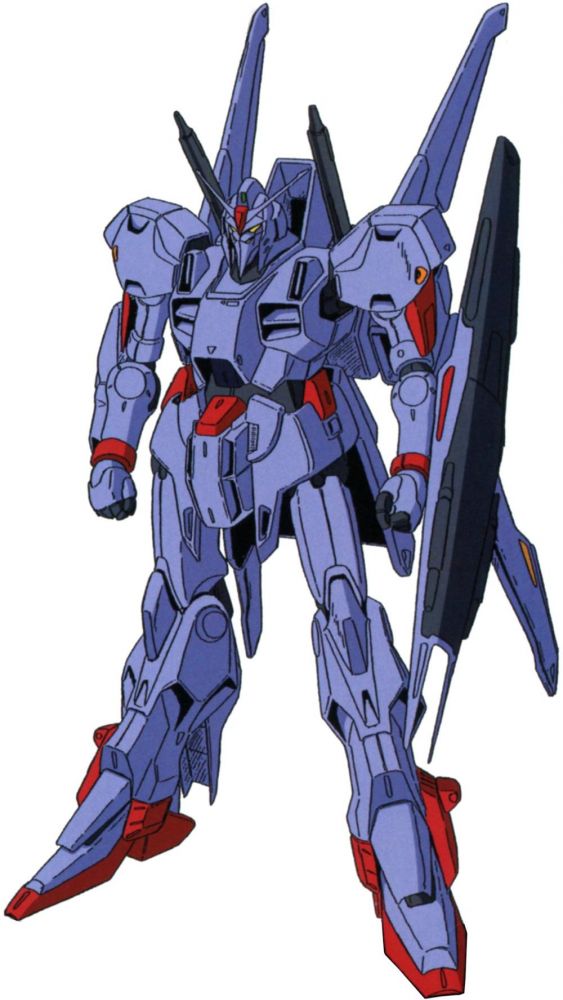 The true litmus test of this new line are the normal-sized designs. Enter the Mark III Gundam. Appearing only as a Zeta MSV design, the Mark III is the technological successor to the Mark II. Developed after the AEUG managed to steal two Mark II units and one was sent to Anaheim Electronics to reverse-engineer and duplicate the movable-frame technology.
This is a far affordable kit, but I'm more interested in how it incorporates "Master Grade" detail. More detailed panels perhaps? Maybe a cockpit? We'll find out when the RE/100 Mark III Gundam is released on January 2015.