UPDATE 08/17/15: Just to make things clear, these are all accounts from readers. If you represent any party mentioned herein, kindly share with us your side of the story and we will update the post accordingly. Images are also sent in by readers, please comment if one of the images is yours and want credit or have them taken down.
UPDATE 08/20/15: Min-Liang Tan has posted a status message in his Facebook page stating he was aware of the queuing issue of day 1 and has asked Mineski together with SM to make day 2 better:
Thank you to all our devoted and loyal Razer fans for making the launch of our RazerStore in the Philippines such a phenomenal success! We're very excited to be in the Philippines and ready to serve our fans at the RazerStore, feel free to Touch. Play. Stay for as long as you like!
I had some feedback that there were issues in the lining up process on the first day, and we spoke to Minseki, the event organizers, to address it together with SM Mall. They got together and iron

ed out the issues to make day two of the launch that much better!
Once again, we want to say a very big Thank You to our incredible fans for your understanding, devotion and loyalty. We are always working towards the future to create a bigger, better Razer experience For Gamers. By Gamers.
PS: And the launch of the store is just the beginning – we're planning weekly gaming activities and monthly events – so if you're in the Philippines, do make sure you make it down to the RazerStore.
ADVERTISEMENT. SCROLL TO CONTINUE READING.
Despite all the fanfare surrounding the recent opening of the flagship Razer Store in the Philippines, it wasn't all fun for some of the fans that decided to turn up early before the event with many of them ended up exhausted, sleepless, disappointed and outraged at how the first day went down.
The Razer Store Philippines opening was met with much hype as Razer has promised to give out freebies to the first 500 in line for the store opening, with the first 100 in cosplay or will bring a Razer peripheral/system/wearable with them being given a free Razer Kraken Pro NEON Edition. In response to this, devoted Razer fans have decided to show up really early, as early as 24 hours before opening day, to secure their spot in line. Some of these people have organized themselves into groups, scouting the area for possible campers before proceeding to SM North EDSA Annex.
The Instructions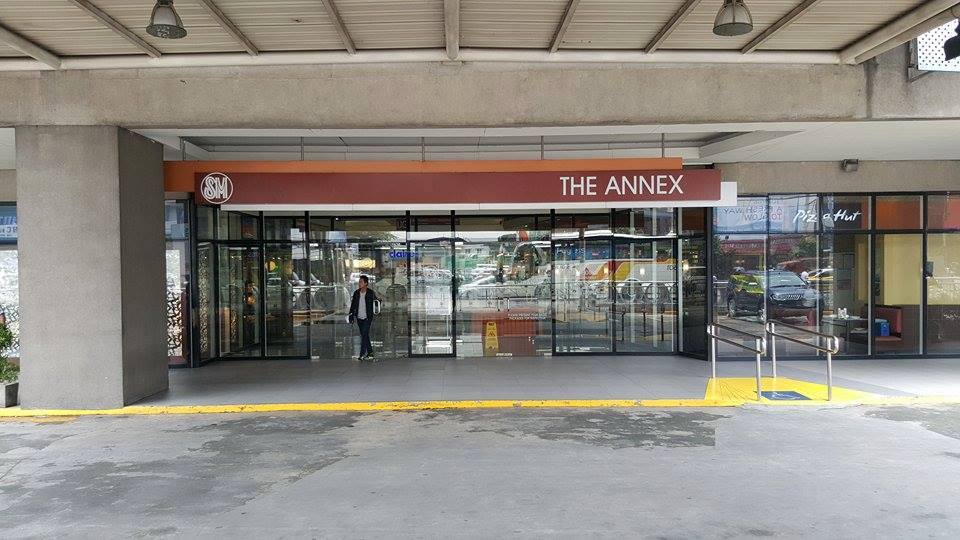 To answer some of the questions that have been asked.
The queue for the store will begin outside the mall at Exit A2 (next to Pizza Hut and French Baker). The first 500 in the queue will be given black tags as identification.
Once the doors open at 10am, we will have Razer Staff and security guiding the line in towards the stations, where the lines would be able to collect their Razer gear and giveaways.
Please note that the first 100 who are cosplaying or with their Razer Peripherals* will get the Kraken, not the first 100 in line.
*Peripherals : Systems (Blades), Headphones, Keyboards, Mice, Mousepads, NabuX, Nabu.
– Razer Store Manila event page
In the post above taken from the Razer Store Manila opening event page, it is clearly mentioned that the queue will start at the A2 exit which is between Pizza Hut and French Baker. This is the side facing EDSA.
This was the line earlier Friday. Many of our readers who camped out and were in the first 50 described their queue as orderly and fun with many of them interacting with each other to past the time as described by some of our readers who sent in their accounts of what happened during Friday. The people in the queue decided to make an unofficial list which was agreed upon by all of them to secure their spot in the camping queue as it grew. Multiple accounts also state that the early campers made sure to be responsible and brought trash bags to clean-up after themselves.
Here is the list, provided by some of our readers who were present in the first 50 that went to wait for the Razer Store opening. Names are obscured for privacy reasons.
Again, the instructions as posted in the Razer Insider forums: the line starts at French Baker.
Here Comes Trouble
Later in the night, a group of people would settle to camp in front of the mall entrance which we were told was off-limits to camp in. Our readers state that these group of people settled in front of the entrance, claiming they are VIP and friends of Mineski staff. The people in line earlier questioned their claim but ultimately gave in and relied on their belief that the queue in front of French Baker would be honored.
UPDATE 08/18/15: Received an account of what happened from the side of the other group mentioned in the post. Commenter Lou states the following:
"We went inside the mall just outside the store and asked about the legitimacy of the line. The lady in the store told us that they are unofficial and the discretion was Min's to decide. We decided to separately camp and we had no idea that anyone was told that the entrance was off limits. Moments after we sat infront of the entrance, The guy with the Pink Kraken Neons and the bloodclot in his right eye approached us and asked us if we are in any way related to anyone in the managing team and we told him the truth. What we only want is to safeguard our goals as much as the other party wants to. Honestly, we kept silent under their threats and their trashtalks because we didn't want to sully the event and put everyone in trouble."
Representing the group described from before, Lou shares us their side of the story citing that according to a lady in the Razer Store, the line was unofficial and it was up to Razer CEO Min-Liang Tan to decide. A miscommunication between the groups resulted in the supposed "Mineski VIP" claim. We'll try and get the side of the person Lou described to explain further where the "Mineski VIP" claim was deduced from.
Min-Liang Tan personally visited the queue to say hi to the fans devoted enough to wait out. Pizza and water were distributed to the campers at around 1am Saturday. After which some of the campers went to sleep while others stayed up keep the queue in check and listing down folks as they arrive to maintain orderliness. The other group settled in front of the mall entrance.
The Hours before Opening
When morning came, those who weren't in line rushed the mall entrance and this is where chaos ensued as told by our readers. A few hours before the mall opens, Mineski staff arrived and barricades were set-up to organize the crowd. Representatives of those that camped early presented their unofficial list to the Mineski staff but their claim were ignored. The campers questioned Mineski staff about how they would proceed about the situation but were not given an answer. Mineski staff proceeded to hand-out black tags to the crowd which eventually proceeded to the store to claim their freebies.
UPDATE 08/19/15: Reader Resu sent in her account of what happened during the morning and shares:
When the barricades were set up, I was pushed towards a group of campers. One was even hugging a pillow. When they started distributing the black bands, people started pushing towards the farther and outer part of the crowd. Some cried "ENTRANCE!" for it was very unjustifiable for them to distribute the black bands to the farther and outer part of the crowd! Like, we were squeezing here, crowding and standing for hours and they were just.. free to roam around? I heard murmurs of campers and their disappointment with how they weren't given the black bands first.

The chaos got worse and I was being squeezed. I'm a short person (5'0″) and most of those who were pushing can't even see me! Some Kuya's defended me, some even saying "Wag manulak! May babae dito!" because they know that I'll get squished if this keeps up. A Kuya told one of the crowd-control peeps to lift me up the barricade. I was lifted up the barricade and was directed to the line where they were giving black bands.
From this account, Resu tells us that some female were assisted in front of the line when the chaos during the day 1 opening ensued.
The campers were too tired to argue and contest onwards, with one of them who managed the list reportedly suffering a heart-attack and was rushed to the hospital. The person was said to be #3 on the list pictured above. Another person also fainted in line during the morning rush.
Chaos ensued with a riot almost breaking out. People were furious and showed their dissatisfaction at how the event went out. The event went on inside the mall without any hitch. People who were lucky enough to get stuff were able to enter the store, receive free items including a Razer Kraken Pro NEO and have it signed by Min, Alodia and Ashley.
The Aftermath
A second day celebration was also on schedule and people who were aware of this went in and camped as well. The difference: no pizza and Min visit this time, but they were given tags earlier so they can either leave and return in the morning or proceed to camp as they want. The result; the Sunday event went more smoothly and the line was managed much easier.
The worst: Razer Krakens now flood the 2nd-hand market with some priced markedly higher since they are autographed by Min-Liang Tan and the Gosiengfiao sisters. #EZBUGATTI
Cry for Justice
Video courtesy of Ecar C.
We really feel disappointed at what transpired during the 1st day of opening and Razer has notably increased the number of Krakens to be given away during that day along with the second day. Unfortunately some of the campers were too tired with the weight of disappointment already bearing down on them to proceed to the store anymore. These fellow gamers sacrificed time and energy for various reasons; some for the freebies, some to meet Min-Liang Tan himself. Regardless, these people want to voice out their disappointment and have reached out to us to have their sides heard.
Reader Accounts
Here are some of the readers that sent in detailed accounts of the events leading up to the opening. These are people who have sent in photos, videos and substantiated stories based on personal experience. We would like to thank the others that sent in accounts of their experience.
[toggles behavior="toggle"]
Carlodiego
here is my side of the story.
As early as tues we were all already excited for the opening hence we went to Razer shop at Thurs to get some info on the line. We met some razer staff and a chinese guy. We even joked that we were there already to fall in line. The Chinese guy laughed and told us that line will start at friday downstairs in front of French Baker.
Friday morning I went to SM Annex in front of French Baker at around 11:30-12pm. there already 10 people on the line on the side of French Baker facing Edsa. We made sure that was the line by asking the guard, which told us that we cannot block the entrance of the mall. and so I waited on the line. My friend Linyan Guiap arrived so Im the 11th and he is the 12th. We were informing the others on fb the status of the line.
A group of Razer staff and some people idk who went down and took pictures of us in line. they gave the first 5 I think some razer calling cards. Wilbert (the one who got rushed to the hospital on saturay) was one of the people who got a calling card, he is 3rd in line. Later on we saw those photos tooked, on rappler saying something like there is already a line today(friday) for tomorrows Razer event.
The line slowly builds up. We were thinking since there are no staff around all the time to check the line, we decided to make a list based on the time arrival to avoid arguments/fights among us. Because we were already assuming that some of our friends will not make the first 100 and they might ask us favor to skip the line if they arrive late. And so we did pick some papers and asked each one on the line one by one to sign their names with the corresponding number. We weren't trying be the organizer, we just want everything to be peaceful and to do that we need a list. This list is as transparent as it can be. It includes signatures and handwritings of the people who was in the line. We even asked the people to take pictures of the list so as to calm them. the line grow longer and we asked people to remember their number and one guy brought at a marker saying that we should mark everyone's arm with their number to help them know which number they should be next too. It was the best experience really seeing all these people civilized and helping each other. One guy bought those big black trash bag, and started collecting garbage. There is even this guy who out of nowhere reach out some water to me because man we were so exhausted keeping everyone in line and listing down new ones. There is a CCTV camera just above us you can check it all there.
Then night came and these group of people refusing to fall in line stayed in front of the entrance. They aren't even allowed to form a line there the guard told us when we first arrived. They claimed that they have a Mineski with them and that the line we formed isn't official. Yes our list isn't official but we did it to control the people and to avoid fights among those in line. Take note we did roll call every 2 hours just to make sure everyone is still there. The ones who aren't, we marked on the list and told the people beside them to go to us if they arrived. Because ofcourse we still need to go out of the line to eat, pee or something. There was even an instance tensions arised between the ones in lines and the ones that aren't.
Alas CEO Min arrived, that night and everyone was cheering. everybody rushed to him. WE WERE SHOUTING WITH ALL OUR HEARTS! CEO Min shouted on the megaphone "YOUR FUCKING AWESOME!" Then after that they asked us to fall back in line in which we did. and on the center of each line (60person per line) a grocery cart was passed with water bottles and pizza. everyone was given pizza and water. The beautiful Chinese lady was the one who lead the distribution.
After eating Razer team thanked us and left. By this time some are already sleepy and positioned back into line. Those who aren't in line, the one who claimed they are with Mineski, slept in front of the entrance. Some didn't sleep. We the ones taking the line and listing newly arrived didn't get enough sleep. but we were taking turns on who takes the list and who does the roll call.
Morning arrived and as soon as the people who wasn't in line stood up from their position everyone ran towards the entrance. it was disastrous. It took a while before we can convince those who are in line to fall back in. Some of us saw CEO Min's post on twitter I think referring to our list as official(I cannot attest to this as i was low on battery and can't go online on mobile), I will ask the other some reference to this and send you asap.
FINALLY MINESKI arrived. barricades were placed in front. since we weren't blocking the entrance we were at the back (French Baker side) and the ones who just arrived are in front. We talked to the Mineski who was in charge of organizing the line and tried to gave them the list and explained everything. The Mineski just said the list wasn't official hence invalid. We asked him how are you to go about this? pointing at the random people displace in front of the entrance. We told him it said on the event first 100 in queue! but Mineski just ignored us saying that we weren't the organizer. We explained we weren't trying to be, we were just trying to keep everything in order. But NO they didn't listen. They didn't even get our list. It was heart breaking for everyone, not because we won't get any Kraken, but because our effort on that camp-out got ignored. We kept our calm until believe me it was hard but we really tried until Mineski was giving away the black tags randomly at people. People in line were furious, and those people in front were quiet. the people in line were shouting at MINESKI for being late and for not doing their job.
That is the time our friend Wilbert collapsed and was brought to the hospital. I saw my son looking at me and told myself this is not worth it…
Geoff
just to let you know about my personal feeling about the razer opening handled that is handled by MET i believe. it is the most unorganize opening that i've seen in my entire life. why? because there are people including me who camped for almost 24 hrs. but still they did not recognized the effort of the people falling inline behind the new crowd who just arived, they almost cause a stampede on what they did. and based on my observation, there are people that are part of the organizing team who is in the line and was able to get the free razer kraken, i dont know his/her name since his a gay, but he is the fat gay with a bown skin tone and short hair. everyone can remember him since he is one of the people who roll called us during the night. i know im the 259th person to arive but still the freebies is enough for me however i was not able to get any. now my point here is that, if they are a professional organizing team, they must've anticipate the number of people going to the opening event and sent AUTHORIZED people in the scene because we dont know who we are going to follow. over all it is a very disapointing event that disgrace the name of RAZER. and just to add up they asked people to fall in line in three diffirent locations , 1st location everyone is scrambled so me and my group listen to them. 2nd location me and my group are the first in line then sudddenly they change location. we became the last in line which is really fucked off, excuse me for my language. im still pissed that there are people who didnt even fall in line but still was able to get a ticket.. why? its because of connections! so FUCK MINESKI EVENTS TEAM!

Gaevary
Ito yung side ko, tagalog nalang para mas maipaliwanag ko ng mas maayos.
May grupo kaming nabuo sa fb dahil dito sa event na to, siguro monday august 10 yun. kasi iisa gusto namin makapag papirma at makita si min so dun palang sa araw na yun todo plan na kami. every day may nag sscout dun sa mall para malaman kung may nag ccamp naba or kung may nabago sa directions na binigay ng razer. then dumating yung friday na napagplanuhan na namin pumunta para sure na kaming mag kakagrupo ay umabot sa first 100. umaga palang nag hahanda na kami nun may isa kaming kasama na pinauna namin para makita kung may nakapila nanga, then pagdating niya doon ay may nauna nangang 10 so nag madali kami. galing pa kami sa iba't ibang lugar, cavite,laguna, subic kung saan saan pa para lang maaga kami makarating at makapila ng maaga.
dumating na kami doon sa extraction point na pinost ng razer which is sa gilid ng frenchbaker sa labas ng mall. pag dating namin dun ay pang 27 na ako. around 2pm yun, mayamaya mag nag volunteer na ilista lahat ng nadating in order para naman hindi mag kagulo kung sino nauna para maayos yung pila at organized. time by time padami na kami ng padami pero hindi magulo at maayos yung pila dahil dun sa listahan na yun, that time meron ng babash sa fb about dun nga sa lista lista na yun eh hindi naman official which is true na unofficial siya pero atleast may idea ang razer na kung sino talaga nauna at organize na yung pila para hindi na magulo bukas ng umaga. every 2 hours nag rroll call sila para malaman kung may umaalis sa pila.
dumating yung mga around 8-10pm may isang grupo na umupo dun mismo sa harapan ng entrance so nag karoon ng pagkakagulo pinalinutan sila pinapaalis dun sa pwesto dahil may mga nauna sakanila and napaka rude naman nun na sa mismong entrance sila pumila na which is wala dun sa sinabi ng razer. so dun palang sa pinuwestuhan nila ay invalid na agad dahil sabi ng razer "line starts at frenchbaker". pinapaalis namin sila pero ang sinasabi nila na may kakilala sila na MINESKI dun sa loob so umalma na kami nun na bakit may ganon parang bias na agad. pero ayaw talaga nila umalis so hinayaan nalang namin kasi alam naman namin na kami yung tama
12am dumating si min nagulat kaming lahat dahil nandun siya, nakita niya na pala yung mga post namin na nag ccamp na kami dun so ang pinunta niya lang dun ay para pakainin kami at makita kami, pinakain niya kami ng pizza (yellow cab) tsaka tubig. bilib na bilib siya saamin nun napasabi panga siya na "you guys are fucking awesome" sabay nun sinabi niya din na see you tomorrow tapos umalis siya, ibig sabihin nun na acknowledge niya kaming mga campers doon palang. may post din siya na may 500 na campers nanga daw dun see you. sa twitter yun.
dumating na yung umaga andami ng tao dun sa main entrance pag kagising na pagkagising nila tumayo na agad sila dun at tinapatan yung main entrance ng mall, which is nag react kagad kami na bakit ganon andun sila agad ayaw umalis. dumating yung time na andun na yung mineski nilagay nila yung table nila malapit sa entrance, then nagulat kami ng ginawa nila ay random ang pagkuha nila ng 1st 100 so unang ginawa nung mga nag volunteer mag organize samin ay mag punta dun sa organizer para sabihin na kami ang nauna. ang sinagot lang ng mineski ay bakit gumawa kami ng listahan means invalid daw yung listahan na yun. nag alamahan na kami nun kasi sa pagod gutom tsaka puyat namin biglang mag rarandom lang sila. malayong malayo sa pinost ng razer na first 100 in line IN ORDERLY MANNERED. dahil alam namin na kami talaga ang nauna.
after nun pumunta sa likod yung may hawak ng megaphone nag rereklamo kami bakit ganon kasi yung mga pinakahuling dumating yun pa ang inuna nila, then habang nagrereklamo kami biglang nagsalita yung naka megaphone na "kayong mga nakapila jan mahihirap kayo" nag beastmode kami nun. unang una sa lahat ang sabi ng razer pumila kami dun tapos ngayon papaalisin kami. nagalit yung isa pinagmumura yung mineski lalapitan niya na sana inawat lang siya ng mga kasama niya. yung nag organize samin nun na pangatlo sa dumating inatake na sa puso dahil sa paghihirap iorganize kami tapos ganon lang babaliwalaan lang kami ng MINESKI, kanya kanya ng reklamo yung mga nasa 100 kung kani kaninong staff na pumupunta nakikipag argue about dun. na bakit ganon yung ng yayari na kaming maayos pumila ay di pinansin kung sino pa yung mga gulo gulo sila pa yung inuna.
mamaya may isang staff daw na nagsabi na ittry daw kami isingit so natuwa kami, pumunta daw kami dun. so sumunod kaming nasa line sa may kabilang entrance pag pasok namin nagulat kami na wala namang nag aabang samin dun. so pumunta kami sa taas sa mismong razerstore hindi kami pinapasok, ang sabi namin may nagpapasok samin dun, ang sabi naman nung bantay sa taas ay wala kayong black stub. dun na kami nanlumo
habang nakikita namin na napupuno na yung store hindi na namin alam gagawin nun kanya kanya na kami ng reklamo pero walang nakikinig samin puro gagawan lang daw ng paraan pero wala namang ng yari, lahat ng pinaghirapan namin nawala nun sa sama ng loob ng kanya kanya nalang kami ng uwi. dahil sa napaka disorganize ng event.
Nagpost yung razer na may second day ng event pero hindi na kami bumalik dahil sa trauma na baka ganon nanaman ang mangyari. kahit sino naman siguro, ang lalayo pa ng pinanggalingan namin tas ganon lang mangyayari, ang masakit pa dun pagkatapos ng event yung mga nakakuha ay pinagpopost yung mga headset na nakuha nila at pinagbebenta. nalaman nalang din namin na kung may kakilala kaay makakapasok ka agad dahil may ibang nakita na kahit walang black stub ay nakakapasok. hindi na namin hinahabol yung headset hindi rin naman yun yung pinunta namin gusto lang namin mapirhamahan ng CEO yung ma Perips namin. hustisya lang hiling namin dahil napakalaking kabastusan yung ng yari samin.Maraming salamat po.
Antonio
we arrived in sm north edsa at exactly 4:15 pm then we wrote our name and bought 2 mousepads in datablitz for the peripheral qualification then we waited until many people have gathered there. while waiting there were so many stuff happening there's always a gathering of people infront of the line to clarify things about the camping in line then at night there we're some illegal settler campers or squatter campers who camped in front of the entrance which is not the designated zone by razer since the designated zone is in front of the french baker and our line was organized but theirs weren't they were just bundled in front of the entrance they aren't even forming a line and they claim to know the organizers which is "MINESKI" then the time arrived when min-liang tan's team brought pizza to us campers and min was very happy to see us camping for his products i even have the video of his speech then on early morning the squatter campers were shouting unofficial repeatedly and kuya wilbert the number 1 or first in the line still fought for us but unfortunately he didn't had the energy to handle us anymore after shouting "walang aalis sa pila" then he had a heart attack or collapsed and was rushed into the hospital and then when mineski arrived and distributed stubs they prioritized those who are in front of the entrance or exit not those who are in the organized line and in front of the designated area which is in front of the french baker then those who are in front are led by an official/organizer to the back entrance and when we went inside the mall there was no one to assist us and when we went to the booths they told us that we need stubs to claim stuffs and we found out that it was just a diversion for us to not get stubs and then we just went home almost crying in disappointment From number 78 and 79
Grant
Mga bandang 5am nagising kaming lahat. Biglang nag kagulo. Yun pala may mga breezy boys na pumili sa tapat mismo ng Exit A2(yun nakalagay kung san start ng pila e) tas ibanh campers nakigaya. So hati na yung groupo. 1 kay gigabyte 1 sa mga breezyboys Bandang 7am dumami tao. Tas sila nagsasagutan parin about sa pila. Bandang 8:30 ata yun dumating na staff nng razer, nag setup ng tent at nilabas na yung mga stubs sa may kanto(yung corner ng annex) tapos may mga pumunta dun pumili. So naging 3 groups na pila. Den after 15mins inalis nila tent. Tapos bumalik ulit sila. Pinag combine na yung 3groups. Then nag set na ulit sila. Tapos nagkagulo. Then nilipat ulit. 3x yun nangyari. Hanggat sa namigay nalang bigla yung isang staff habang nagkakagulo yung iba tapos dun sila bigla ng barrier. Kawawa kami na sumusunod sa kung saan daw yung pila.
J.O.
I would like to share my story in regards to the Razer opening that happened last week. (Please edit it as needed to secure my identity)
I heard about the event from a friend in the office. Seeing that I already have experience waiting in line early (I have participated in FCBD 3 years running) I tried my chances and decided a Thursday wait would be best to secure a spot. August 13, A few setbacks and after an hour long journey I reached SM North. I was informed earlier by a friend that a line of 40+ people was already there and had to rush to the place to try and see if I am in time for the "First 100" limit. Sadly, I did not.
I wasn't angry, nor sad. I accepted my situation. There were people in line already so I decided to stay anyways and see if there is any consolation in my spot. While waiting, I noticed people trying to keep the line in order. A list was being passed down to note the people who are waiting. Of course, I put down my name as well. I never knew who the people were. To be honest, I thought the people were from the organizers like some people did. But they are not, these guys were from the line. Trying to keep order since the line is still getting longer. This didn't surprise me. In fact, I did the very same thing on FCBD. The more people that come in, the harder it was to know who is the first people in the line.
Night comes, and I noticed the guy who was spearheading the volunteer work was getting tired. (He was also number 3 by the way. And he mentioned that he was already there on Thursday. But gave the 1st position to someone else) I decided to help out. I know the drill, I know what needed to be done. The guy took a rest while we continued the work. And then the rumors start. Someone read that what we had was an "unofficial" list. Of course we did, we knew that. I knew that. The list we had was just to keep order. To make sure that the people who waited didn't get cut in line by some random person and to check if the person listed is still in line for the event. It was a simple reason but an important one. My first suggestion to the others was to sort the list and remove people who were MIA for a long time from it. Asking people one-by-one, I slowly but surely was making progress (Turns out that 3 people on the first 100 list was missing since the afternoon and 2 people brought some friends which we asked and tried to clear out with them so they were sorted out of the list to avoid confusion to the others)
We were approached by an SM guard while we were doing this (I believe he was the head of security). He stated that "Hindi po eto ang official line. Unofficial po eto.". I had no idea why it was mentioned. But it garnered some weight and just cause later to some. They also made us adjust the line since we were already too many and can block the entrance. We complied of course and number 3 was already back in action at that time. After a few minutes the organizers came. And this time the "list" came in question. They mentioned that some news was spreading online about an "official" list and that those in the list are the official "first 100". The surprise is that they denounced the list. Saying that the event is tomorrow and such. We defended the reason of the list stating that it was just to keep order. When someone in the list leaves for a long period of time. Then we remove them from the list. Simple.
Suddenly, a group of people came. And then, they sat in front of the entrance (which we avoided since the security mentioned to keep it clear for the customers). We didn't realize it was the start of something bad. We continued on sorting the people, was getting tired and had asked some people try to take on the volunteer work. Suddenly someone from that group shouted. "Eto ang official line" and then the already 400+ line that we worked hard bringing order to was in shambles. And started to flood on their area. It was confusion, it was chaos. Nobody knew what is happening. We don't know what's happening. And people just wanted to get the freebies. We tried to keep order asking people back to their respective lines. Reminding them to show respect to others especially to the people who were first.
They did and number 3 and some curious early birds engaged the group. Asking questions, why they were there and what's with the declaration. I was not with them while they were talking to the group. After they moved back, I asked number 3 what was going on. Remember the Security and Organizer's statements? They used it as justification that the existing line was moot. That we had no right to be first because of what they security and organizers said. And especially since we were "unofficial" organizers. A few more questions and things were getting a bit out of hand. And suddenly threats. (One in the group was aggressive in protecting their spot as the others mentioned so number 3 and the others backed off)
We tried to think of a way to get through this. We knew that if left unchecked, everything we did to maintain order all the while the hardship that the early birds endured would be for nothing. We started talking on what to do: Gather evidence, look for witnesses,. All the while, we, who were trying to keep the line in check was getting lambasted by some people. Saying "Di naman sila mga organizers e" with number 3 getting a full brunt of the insults. Most of the people in the line sided with us though. They knew why we did it and defended us online.
We passed the time just doing this, thinking of what to do should we approach the organizers? Razer? or even the CEO? What about the line? Stuff happened like the famous pizza and water giveaway. All the while, any person who we think might help in our situation was approached by us. They listened. But we aren't sure what will still happen later on. We just wanted to clear this up.
Daybreak, the sun was up. I was on another side of the parking lot. Contemplating, worried and was beginning to foresee a possible riot since nothing in our situation changed. I was already thinking of walking out as well. Since the group is still there and well, based on their attitude any further negotiations will be on deaf ears until an organizer or anyone with authority on the event came. Suddenly the lights inside the mall opened. The group stood up, cheered and the other people in the line rushed to their side. Screaming. It was then I realized. It's over. We can't fix this. The group has already erased any sense of respect that we asked of the people on the line. I snapped. I screamed at the group. "Kaya nga may pila para walang gulo! Punyeta! I hope you guys are fucking proud of yourselves!" and I walked out. Went straight to Ortigas for another convention.
I was depressed, angry. I never knew such people existed. Questions came into mind. Why did SM security say that or why did the organizers do that? Where were the organizers anyways? Shouldn't they have some people in place if they knew that the line was already that long in the early mornings? I realized that people right now don't realize what an Early bird line is.
On the convention after the Razer event. I shared my experience and displeasure as to what happened to people I know. Afterwards, I went home a wreck. I never felt so angry and disappointed to what happened. Why? During my time while I volunteered in keeping the peace. I noticed that there are quite a few highschool kids in line, first-timers. I met with them, chatted with them while I was sorting the list. One parent even asked me to take care of the kids she was leaving in the line. Realizing that. I was distraught. I felt that I have let them down. I have let those people down. Should I have left? Will it matter? I saw on your article that number 3 still kept up the fight. But it wasn't even given a fighting chance. I also saw that some of the people were also tired and angry as well. Even falling sick or have fainted. I am sorry people. I am sorry that I couldn't have helped. I am sorry I left.
JC
Hi I'm JC, The number #1 in line.
Its very sad and frustrating on what happened in Razer opening last Saturday. Despite going through a recent surgery and fever last Friday August 14 2015, I still went to go and meet the Razer CEO and grab some freebies that day. We arrived as early 10:05 AM Friday morning and started strolling in SM North Annex and went outside to start falling in line (With consultation from the mall security guard).People kept on coming as time went by, but they were courteous and respectful to each other and lined up with no hesitation, even local media/website writers went to check on us and asked if they can take pictures of us.Three People decided to arrange the line in order (Snake Line Style) so there will be no traffic delays and to be organized, Some bought black garbage bags and roam around the line to gather the trash and make sure everything is clean as we campers stayed on that area (Even though other people are aware that they are not in the first 100 Anymore they still decided to follow the line) and some even offered food despite only meeting each other that day. Night fell and after people finished their dinner, I think a high rank (He has different uniform and a shoulder pads with pins on his shoulder) security guard us and leave with thumbs up and happy because of the organized line. Conflict started after the mall closed, there was a group of people who gathered in front of the mall glass door despite of seeing there was an organized line on the left side of the mall, Rage went up and the woes of the people who patiently fell in line and waited outside the mall echoed. Sun rise up and some people still stood their ground (The organized line) while others gathered in front of the mall entrance. It was already Late
8:30AM or 9:00AM when Mineski Marshalls came and wrongly barricaded people who really came early to have a chance to meet Min-Liang Tan and get freebies (Even though they kept explaining that is the early line and organized line). Commotion started and people kept pushing each other and some people started collapsing, some found it hard to breathe and needed medical attention because of the crowd.
Its so depressing that despite the effort of many people organizing, maintaining the peace and orderly fashion of the line for this Razer opening event went to waste.
TLDR;
*I came early Despite going through a recent surgery and fever that time to minimize the stress and dodge the crowd.
*Line Starts.People respect each others "Delikadesa" keeping, organizing and making sure they had a peaceful line.
*Local Media / Website Writers checked the line of first campers and even from Razer.
*There are people who volunteer to gather trash, make the line more organized, some offered food desipite
only meeting that day.
*Night came and conflict started.
*Marhsalls Wrongly barricaded early people and started another confict.
*Some started collapsing and some people found it hard to breathe.
Resu
I attended the Razer Store Opening on August 15. It was a few minutes after 8 o'clock when I arrived. I saw the campers and many other people roaming around. I didn't know where to line-up. So as the Razer-crazy idiot I was, I decided to join the chaotic group of crowding people near the mall entrance.
When the barricades were set up, I was pushed towards a group of campers. One was even hugging a pillow. When they started distributing the black bands, people started pushing towards the farther and outer part of the crowd. Some cried "ENTRANCE!" for it was very unjustifiable for them to distribute the black bands to the farther and outer part of the crowd! Like, we were squeezing here, crowding and standing for hours and they were just.. free to roam around? I heard murmurs of campers and their disappointment with how they weren't given the black bands first.
The chaos got worse and I was being squeezed. I'm a short person (5'0″) and most of those who were pushing can't even see me! Some Kuya's defended me, some even saying "Wag manulak! May babae dito!" because they know that I'll get squished if this keeps up. A Kuya told one of the crowd-control peeps to lift me up the barricade. I was lifted up the barricade and was directed to the line where they were giving black bands.
o_O
I didn't camp. I don't deserve this?????
I claimed the black band then joined the rest of those who already claimed theirs. I chatted with an Ate from FEU, and the same thing happened to her – she was being squeezed, was lifted on top of the barricade and was given a black band. Well, Ate from FEU was a camper so I guess she deserved hers but not me.
I'm happy that I got my Razer freebies and all but isn't it a bit unfair to the rest that I got freebies and some of the campers didn't? Sure, I'll get squished and all hence why I was saved but isn't line prioritization a bit too much? I think I was part of the first 100 on the line of those with black bands.
I don't know if I should be thankful that I'm a girl or should be disappointed at how it's somehow unfair.
[/toggles]
###