Whether you're a couch potato by choice, because of the lockdown, or not at all, certainly you're well-familiar with the excitement of immersing oneself in yet another fictional world. They just feel so much more real than the so-called real one does, don't they? Luckily for all lovers of the fantasy genre, dragons, witches, and epic battles are now available in all mediums, including various kinds of games. Whether you're a fan of fantasy video games, slots, or board games, here's a list of everything you have to try if you haven't yet. No one likes to make a choice, so all of them come in two to make heads or tails easier for you.
Video Games
Final Fantasy VII. What video game lover doesn't know Final Fantasy? It's classics for a reason. You are unlikely to have stumbled upon this article without being part of the Final Fantasy fanbase in the first place. But if it's the case, look no further – there's no better way to immerse yourself in a half-thrilling half-terrifying fantasy world than this role-playing masterpiece by Square. With the first game released in 1997, Final Fantasy is already in its twenties, but most fans agree that VII is the best one. In addition to outstanding graphics, it has all the advantages of the earlier versions, including the epic plot, a coherent combat system, and, uncharacteristically for a video game in the fantasy genre, character development.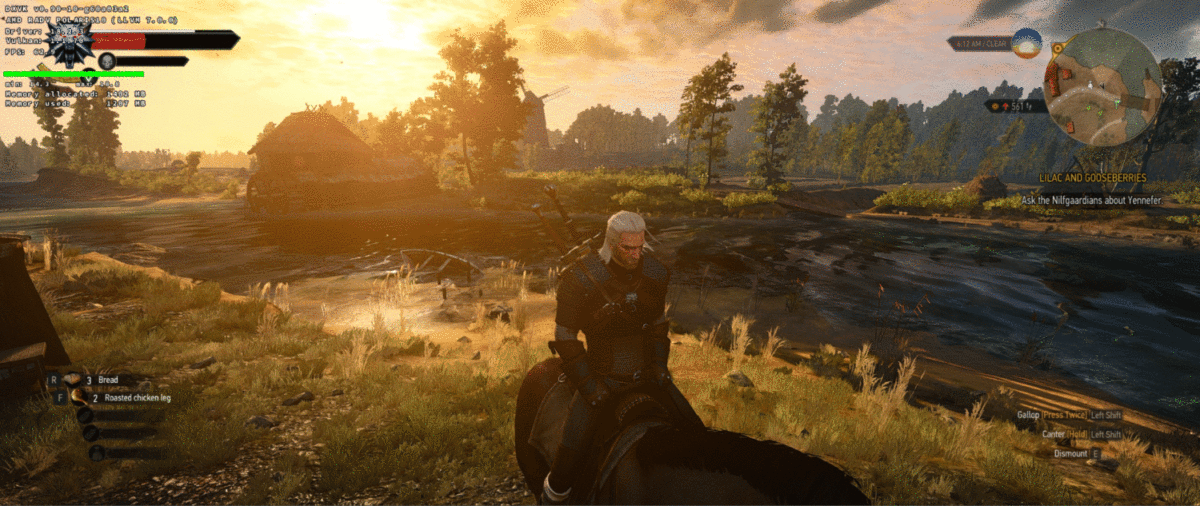 The Witcher 3: Wild Hunt. Now, if you're not a stranger to fantasy video games, you must be feeling a little skeptical at the mention of this one. Indeed, the previous two Witcher's were alright at best; nothing to sing praise to. Don't write The Witcher 3 off just yet, though. It has kept the best bits of the earlier games and fixed the not-so-good ones. Few video games do immersive storytelling as well as The Witcher 3 does. Everything, from well-thought-out round characters to a complicated narrative that changes with every decision a player makes, is beyond amazing. It's like reading Sapkowski's novels, watching Netflix's adaptation, and listening to The Lord of the Rings-inspired soundtrack at the same time, except better.
In short, The Witcher 3 is perhaps the best RPG ever made.
Slots
Game of Thrones 243 Ways (2019). In lieu of an introduction, Game of Thrones 243 Ways is a slot by Microgaming, which means it was bound to be good before it was even created. Microgaming doesn't do anything that's not. Still, it's more than just good even by Microgaming's standards. If you're nostalgic about HBO's television show or George R. R. Martin's book series, look no further. Game of Thrones 243 Ways recreates the grimly magical atmosphere of the original perfectly – you're guaranteed to catch all the feels. There is more than one Game of Thrones-themed slot available in trusted casino sites 2020, but Game of Thrones 243 Ways is the best both in terms of the interface, fun, and the player's chances at winning. If you're still unconvinced, Microgaming has one extra bonus for you: the slot includes the original soundtrack from the show.
Dragon's Myth. If you prefer something lighter, go for Dragon's Myth. Obviously, as most more-or-less recent video slots are, it's a five-reel one. The design is beautiful if a little (a lot) similar to How to Train Your Dragon. The story is also easy-to-follow and straightforward yet captivating nonetheless. A somewhat Peppi Longstocking-inspired dragonslayer protagonist accompanies you by the reels while you're trying your luck. To keep you hooked, Dragon's Myth is generous when it comes to free spins, and the probability of winning is quite high. It may not be the most elaborate slot in the fantasy genre, but every player wants an easy, light-hearted retreat every once in a while.
Board Games
Gloomhaven. Gloomhaven was in every board game lover's everyday vocabulary a couple of years ago. Well, it still is. For starters, the design is out of this world: seventeen neat miniatures, a couple of dozens of punchboards, cards with pretty graphics, wooden pieces, tokens, books – you name it. Even an experienced and dedicated player can expect to spend about 100 hours to complete Gloomhaven, which is a serious time investment even for a board game as ambitious as Isaac Childres' masterpiece is. Explaining Gloomhaven's plot in a couple of lines is a futile task, but one thing is undeniable: it's anything but boring. If you trust fellow board game fans, go buy Gloomhaven right now. The second printing pulled a record $3 million on Kickstarter.
Discworld – Ankh Morpork. Based on Terry Pratchett's legendary universe, Discworld – Ankh Morpork is as retro as it is unfairly forgotten. Sure, it's not an easy task for a game released in 2011 to compete with the new generation monsters like Gloomhaven. But the thing about Ankh Morpork is that it doesn't really get old. Unlike many other board games, it is equally fascinating to play hundreds of evenings after you first tried. While by no means a new invention, the best trope about Martin Wallace's Ankh Morpork is that you do not know who your fellow players are and what their strategy in the game is until it is almost too late for you to do anything about it. Wine-fueled intense arguments and awesome poker face practice ensue.
Now, what do they say? "Life is more fun if you play games."