Another PlayStation 4 exclusive is coming to PC. Days Gone, Bend Studio's post-apocalyptic zombie game launched back in 2019 is coming to grace your gaming rigs. Playing as Deacon St. John, a former outlaw biker turned drifter and bounty hunter trying to survive in a post-apocalyptic open-world, you will explore the sprawling Pacific-Northwest on your trusty Drifter bike, trying to survive against hostile humans and Freakers alike.
I really liked the number of survival mechanics Days Gone has for an open-world game. Instead of just going from one location to another to trigger the story, the travel itself becomes part of the ordeal. Although you have your bike, you would need to maintain it by scavenging for parts and fuel. Outposts manned by hostile human factions near Freaker hordes also complicate matters and you can either stealth your way through them, or be creative and set a horde loose upon these unfortunate humans. Add to that the need to maneuver around collapsed bridges, abandoned vehicles, blocked tunnels and ambush traps and you really feel the struggle to stay alive in a world that seemed determined to kill you.
Catch a glimpse on what PC features you can expect to see when booting up Days Gone by watching this video. Days Gone is available now for Pre-Purchase from a range of digital retailers, including Steam and Epic Games Store.
Here is the run-down on the added features that can be seen from the trailer:
This World Comes For You
Take on the relentless Old Sawmill horde with 21:9 ultra-wide monitor support. Come across various enemies in this harsh open world including humans, wildlife and feral creatures known as Freakers, with unlocked framerate. Fighting hordes that range up to 500 Freakers at one time has never felt so real. I think I had nightmares from playing that horde when I played it back in 2019. Imagine how much more intense that would be with an unlocked framerate.
Be in Control
Traverse the vast Farewell Wilderness with the new display customization options that includes increased level of detail, foliage draw distances and graphical customization. Play Days Gone the way you want to play. Use 1st and 3rd party controllers, or ride the Broken Road with input support for mouse and keyboard.
Photo Mode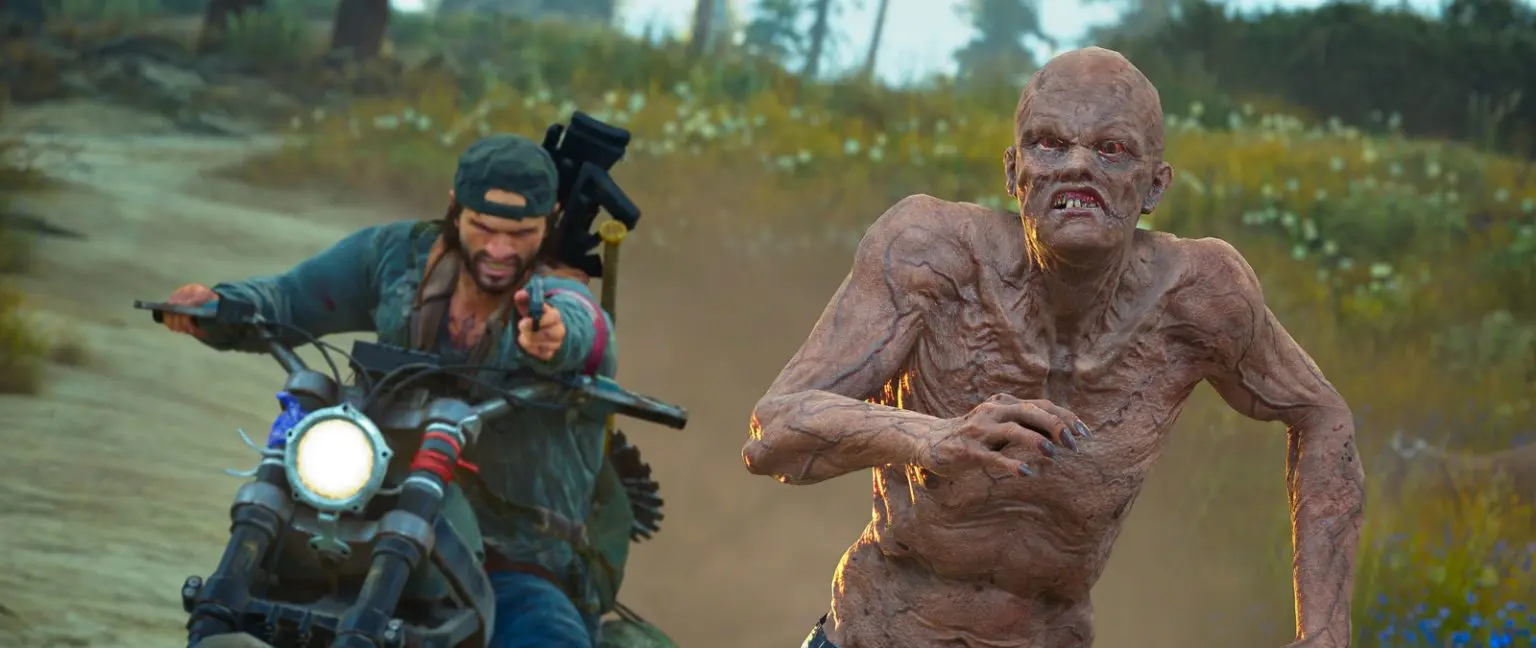 Capture the realistic and detailed world of Days Gone through the new super resolution photo mode. Share your photos with Bend Studio across their social channels; Twitter, Facebook and Instagram.
Days Gone on PC will release May 18, 2021 on a range of digital retailers, including Steam and Epic Games Store.