The Steam Autumn Sale maybe over but that doesn't stop the flow of bargain gaming goodness. Just a short while after the closing of the Steam sale, Humble Bundle opens up a new bundle with a slew of great titles!
Pay what you want and get Natural Selection 2,Sanctum 2 and Magicka with two packs of DLC! If you pay more than the average price, you'll also receive Orcs Must Die! 2: Complete Pack, Garry's Mod andSerious Sam 3: BFE!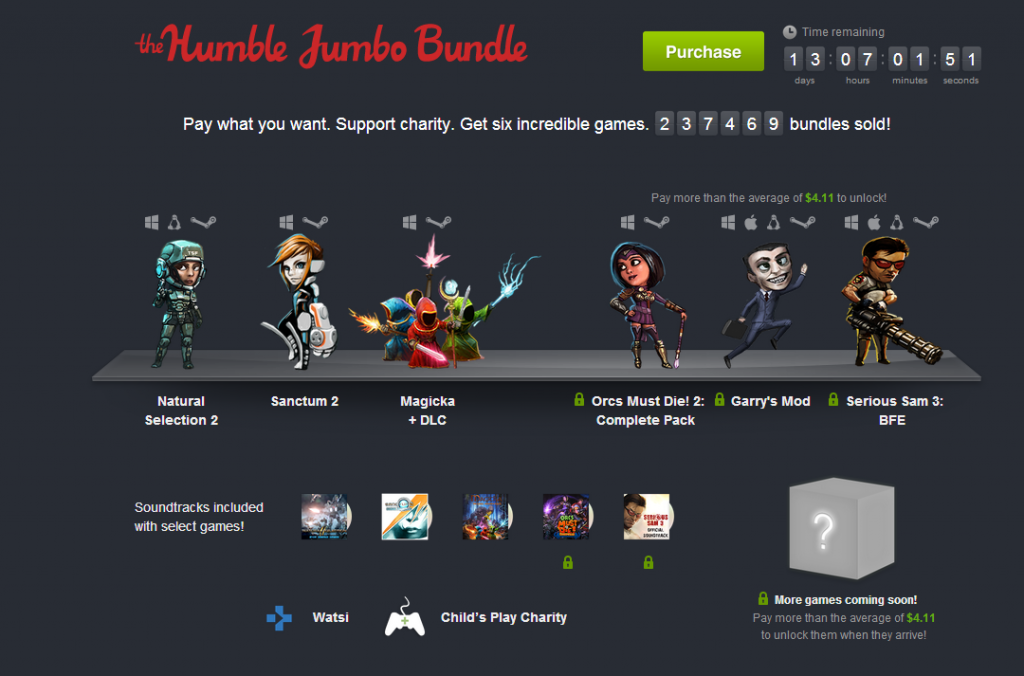 What are you still doing here? Get games!