Dramas featuring idol groups aren't exactly the place to find fine acting, a good script and competent directing. I mean, they do have great productions from time to time, but idol dramas are primarily for promoting that particular member, or in the case of Johhny's and AKB48, the group.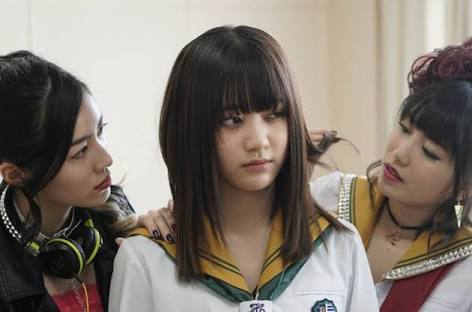 And so it came as a surprise to me when Darren Lynn Bousman (director of SAW II, III and IV) decided to produce a 6-episode drama series featuring the members of AKB48. I love the idol culture and I love AKB, but I wasn't so sure what to think of this at first.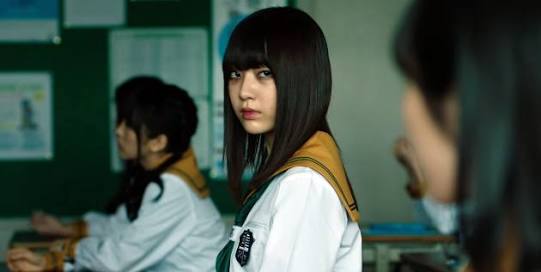 The story (written by AKB48 producer Yasushi Akimoto and Clint Sears), is set in (no surprise here) a girls high school. Transfer student Togawa Maki (played by Sakura Miyawaki) is as horror-tropey wierd as wierd can be. No one in school seems to like her except Kaoru Isozaki (Mayu Watanabe) who is determined to give her a chance. This normal act of kindness made Maki creepily obsessed with Kaoru for some reason. But Maki isn't a normal girl: she's a reanimated corpse, a product of her father's attempt to bring her back using an untested regeneration virus. A virus she quickly discovered she can spread to other girls through a kiss, making them become like her and somewhat under her control.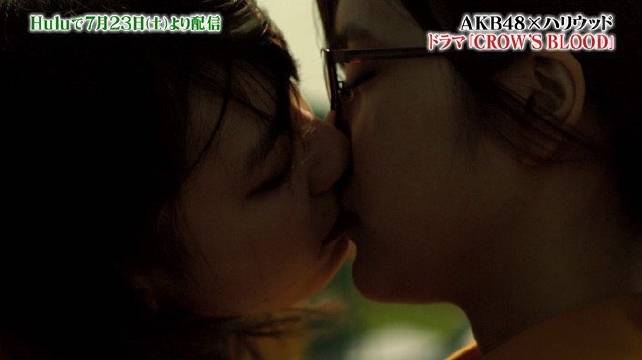 The series is set in the back-drop of scientific progress that may allow humans to play God. Nothing screams "cliche" more than that. But the amazing thing is that it works. The series glorifies in these horror tropes, and you see a lot of them here but they never feel forced. Funny, probably, and out of place at times, but never forced. This means you can pretty much predict what's about to happen next, but it is still somewhat satisfying nonetheless.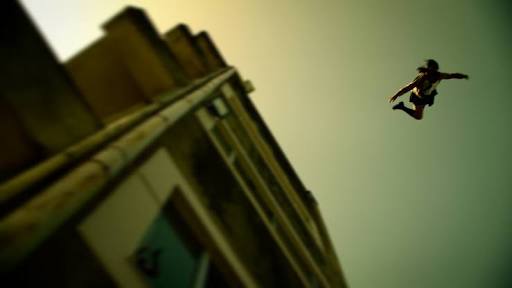 AKB48 has done horror shorts before, with varying results. Having an established horror director produce this show did a lot to make the mood of Crow's Blood consistent most of the time. It is clear that Crow's Blood's zombies aren't your usual George Romero walking dead. Maki, as the prime zombie, is very much in control of her actions, though her motivations require a lot of guesswork. Most idol dramas are easy to understand, but even after the credits rolled I still can only guess how the virus truly worked, and which part of Maki is her, and which part is influenced by the virus. When she infects other people, it seems Maki has some sort of control over them, but to what degree isn't clear. Aoi (played by Anna Iriyama), was the first person infected by Maki, but in the last episode, she managed to retain her autonomy from Maki as opposed to the others who instantly switched to her side once they got the kiss, even those who didn't even like her.
But I guess that's part of the mystery that the show wants to retain. Unlike the other infected, Maki was dead when the virus was used. Is this zombie queen still Maki? Or is she a new being altogether despite retaining Maki's memories and – as scenes with her father, Dr Akihito Seto (played by Tetsuya Bessho) show – attachments? The other infected however, seems to have lost their sense of control, giving way to base emotions and agression, as the final episode shows.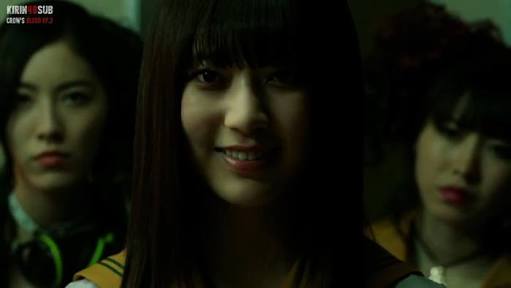 It won't be a Japanese idol drama without the WTF moments, and it seemed that most of them were in the final episode. A few fans were understandably annoyed that an erstwhile serious horror drama started embracing wierd stuff at the climax (I don't want to spoil it, sorry), but hell, it was funny, with shout-outs to films like Dead Alive, Night of the Living Dead 2, and Gremlins 2. It even has the standard Japanese High School drama tropes like the nerd who has skeletons in her closet, the popular girl with a sick mom, the baby of the group, the funny one, and the good girl. As far as the drama is concerned, some of them weren't necessary, but they do not really stick out enough for them to bother you. Kaoru does stick out to me as a Mary Sue character: untouchable, incorruptible, with impenetrable plot armor. But the series tries, at least to cover it up as luck.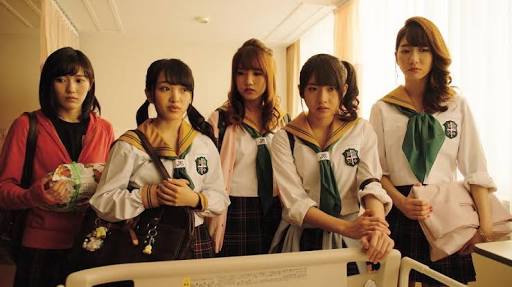 And lucky she was! There had been several instances where Maki could have killed Kaoru or infected her. But didn't, which makes me question Maki's motives more and more. I am used to idol dramas being easy to figure out, but Crow's Blood seems to have several layers that were carefully teased but purposefully left ambiguous. Maki supposedl wanted to jump-start a kind of utopia with her infected army, but seemed to have wanted her minions to just kill everyone in the retreat house. She took the time to cut-off the whole class from the outside world, but she seemed concerned only with infecting Kaoru herself. Or maybe she's lost her mind, no longer caring about how or why young reporter Takeshi Sawada (Takahiro Miura) somehow found out how to kill the infected. Or maybe she just wants to kiss Kaoru (I mean, who doesn't want to kiss Mayuyu, even if you're someone as beautiful as Sakura Miyawaki).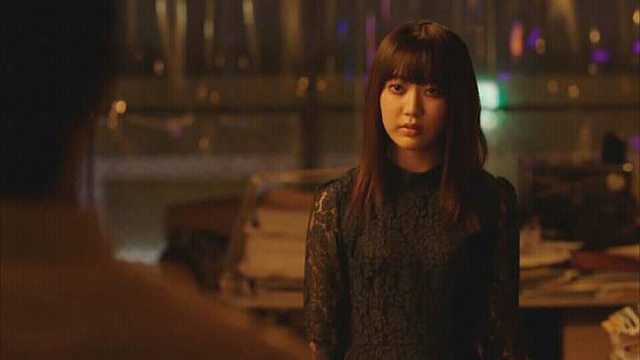 There are also a few points in the narrative that could have benefitted from additional episodes. Kaoru's other classmates, Aoi (Anna Iriyama), and Mai (Yuki Kashiwagi), were given a decent amount of character development. But others like Shinobu Matsumura (Jurina Matsui) and Chisa Furugori (Yui Yokoyama) didn't despite them being Maki's "enforcers". Hikari Yanaka (Yuria Kizaki), and Keiko Yodogawa (Rena Kato) were supporting cast and didn't really need much development, but Nami Katayama (played by Mion Mukaichi) could have, especially since Kaoru was genuinely affected by…..something later. But with only six episodes, they still did a good job with developing Maki's characer, giving clues to her state of mind and what might be her real goal without actually saying it. In the end, you feel sad about her and the things that has happened to her and her father.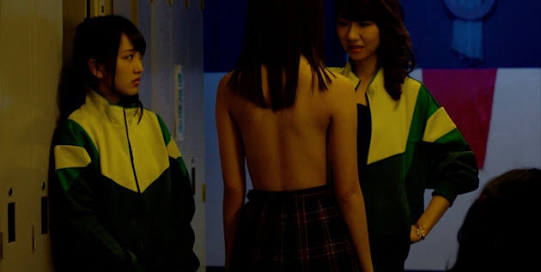 Sakura Miyawaki is outstanding as Togawa/Seto Maki. There are a few inconsistencies here and there, but her acting is, on the whole, convincing enough. On the first episode, her acting felt stiff and unnatural. But to me this was explained somewhat by the revelation that she is undead. She shines during her scenes with Tetsuya Bessho who played Dr. Seto. Probably because Bessho – a veteran actor – was able to elevate Miyawaki's performance. During flash-backs that show Maki when she was still normal, you can clearly see the difference between her real personality and the undead queen antagonist of the series. Given Miyawaki's rather inconsistent acting in previous AKB productions (really good when she's good, but mediocre in some places, and bad in a few spots), this looks to be her golden ticket to non-AKB productions.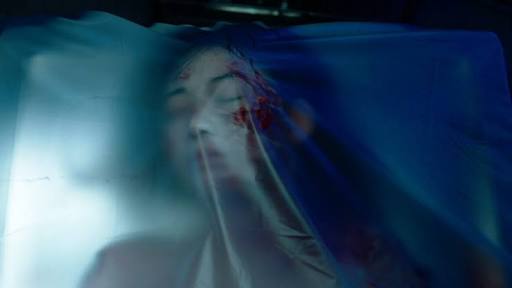 In contrast, Mayu Watanabe was also good, but her character – Kaoru Isozaki – seems like a mirror of her idol self thereby undermining her efforts. While Watanabe did a good job, it's hard to distinguish between Kaoru and Mayu, especially if you are an AKB fan and have followed Watanabe's career. She does manage more than a handful of cute scenes with Takahiro Miura who played Takeshi Sawada and despite being a Mary Sue character, I did end up rooting for her survival.
The production values were top-notch. Not quite Hollywood, but certainly a bit higher than the norm. In a few snippets of behind the scenes footage, it seems that Bousman decided to go for mostly practical effects. In one scene where a girl falls off the school building, the mangled body and the blood splatter can be both terrifying and comedic (no one seems to die of blood-loss in this show….except well, for the most part, it's explained).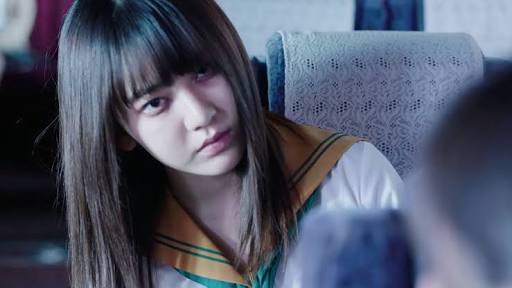 While the general outline of the plot is very interesting, the pacing is somewhat inconsistent. There are moments when things happen a bit too fast, and place where things go a lot slower than usual. I think that is the result of having too few episodes, as I hae mentioned earlier. You can only cram so much story into six episodes.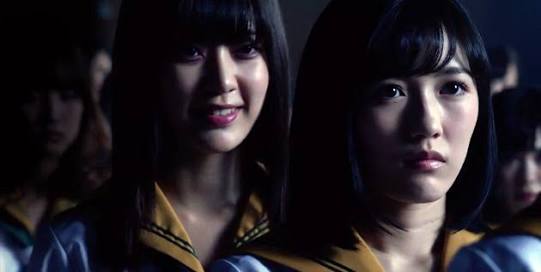 All in all, it was a fun six episodes. While Crow's Blood's zombies won't give Walking Dead a run for its money, it's still something worth watching even if youre not an AKB fan. It has the jump-scare moments, but shines whenever it tries to creep you out. It has the "either you are with us or against us" factor that keeps zombie hordes genuinely scary, especially if those zombies can actually think and heal themselves. I haven't watched Japanese horror in a long, long time. I think, for 6 weeks, I felt back at home.
Edit:
In an astounding case of mental fart, I forgot to mention that the series was co-written by Clint Sears, I had to be reminded by the guy himself. Sorry Mr. Sears! I loved the show.