Introduction
The compelling argument against Intel has always been upgrade path. Two or three years from now, you decide you wanna upgrade your CPU, and you need a new system. But let's be honest, in a strictly gaming perspective how many times have you wanted to upgrade your CPU rather than your GPU? Chances are high you're mostly leaning on the GPU. And that's what we wanted to do here.
A lot of our readers are unsurprisingly still using older systems and I've asked them why they didn't upgrade and reasoned they only use it for playing games. Their most common question, of course, is will they be bottlenecked if they used that with their current GPUs. Now that's a topic for another discussion but focusing more on their situation, on sticking on what you have, it does make sense that you'll probably going to stick to a single gaming machine if you're strapped for cash.
So, the most common question we get is for a mainstreaming gaming machine. So before we jump to performance testing, let's check out what we're going to work with. In this article we'll put together 3 machines and base on price and other factors, let's how much value we're getting our of our machine.
The Builds
In this test, we'll be pitting 3 systems: the Core i5-10400, the Core i9-10900K, and the AMD Ryzen 5 3600X. These builds will be specced as below:
The Intel Core i5-10400 Budget Build
| | |
| --- | --- |
| CPU | Intel Core i5-10400 |
| Motherboard | MSI MAG B460M Mortar |
| RAM | HyperX Fury DDR4-2666 16GB Single Stick |
| SSD | Kingston A2000 500GB NVMe M.2 PCIe SSD |
The Intel Core i9-10900K Performance Build
| | |
| --- | --- |
| CPU | Intel Core i9-10900K |
| Motherboard | ASUS ROG MAXIMUS XII EXTREME |
| RAM | 32GB 4x8GB DDR4-3600 |
| SSD | 2TB Gen4 SSD |
| PSU | Seasonic P1050 1000w PSU |
| Cooler | Corsair H150i AIO Cooler |
The AMD Ryzen 5 3600X "Value" Build
| | |
| --- | --- |
| CPU | AMD Ryzen 5 3600X |
| Motherboard | ASUS ROG Crosshair VIII Formula |
| RAM | 16GB DDR4-3200 2x8GB |
| SSD | Kingston A2000 500GB NVMe M.2 PCIe SSD |
| PSU | Seasonic P1050 1000w PSU |
| Cooler | Stock |
Now let me explain the parts selection. For the Intel Core i5-10400, since we're going to be restricted in memory regardless if we went with a H470, the B460 motherboard makes more sense especially for those saving up. This is further extended to our memory of choice as we opted to go with a single memory stick rather than a dual-channel 8GB setup primarily due to cost. Again, we're building the Core i5-10400 as budget-constrained as we can.
For our Core i9-10900K build, this is pretty much our test bench designed to extract every single ounce of performance as reasonably possible from everything we test on it. Right now, our primary GPU testing platform is the Core i9-10900K hence why the need for extensively lavish parts. The motherboard has MCE enabled as well which boosts our Core i9-10900K to 4.9Ghz rather than the stock defaults from Intel.
For the the AMD build, we have the supposed value-based build for their end but market prices have not been very indicative of this. The Ryzen 3600X by itself is already Php12,000. Now for board selection, we just decided to go with an X570 board. Running a B450 motherboard will limit our memory to just DDR4-2933 but going to B550 will make it more expensive. So from just a pure performance sense, we'll keep just go with an X570 to remove all performance limits. We'll break down the actual real-world build by the conclusion of this article.
We'll also be testing with an RTX 3070 for this review. Now my reasoning for this is that this is the upper echelon of what I would say is reasonable if you're building a pure gaming rig on a budget. Remember, we're looking at this from the Core i5-10400's performance but we're giving all the advantage to the other CPUs as we're removing all of their bottlenecks.
Testing Methodology
Test results are gathered and produced on CapFrameX. This makes it easier for use to get both line graph comparison and raw averages without extra tools. Simply the easiest tool for benchmarking and its available for everyone to use, free of charge. Check it out at capframex.com.
Since this is a GPU review, we benchmarked the area of the games that put heavy load on the GPU.
All our test runs are repeatable, click the links below for area and details. Read our benchmarking methodology.
DOTA2 – Kiev Major Grand Finals Game 5: OG vs Virtus.Pro (54:05 – 55:05)
Counter-Strike: Global Offensive: FPS Benchmark Workshop Map
The Witcher 3 – Woesong Bridge
Grand Theft Auto V – Palomino Highlands
Rainbow Six: Siege – Benchmark Mode
Shadow of the Tomb Raider – Kuwaq Yaqu
Call of Duty Modern Warfare 2019 – Fog of War
Monster Hunter World: Iceborne – Wildspire Waste
F1 2020 – Benchmark Mode (Australia, Day, Clear)
Apex Legends – Firing Range
Valorant – Custom Game, Ascent
Destiny 2 – The Tower
Cyberpunk 2077 – Little China, Noon time
All of our benchmarks are demonstrated to our audience thru livestream for verification purposes and insights from our readers/audience. Livestream are done on Back2Gaming's Facebook page. You can also see some of our benchmark scenes in our Youtube playlist for benchmark sequences.
Our selection of games are decided by technology, genre and overall popularity. For example, we picked DOTA2 versus League of Legends because of the graphical intensity that DOTA2 places on the system versus League and Heroes of the Storm. CSGO and Rainbow Six Siege were re-added in 2020 due to their immense popularity, much like GTA V and Monster Hunter World which has not faded in popularity or has seen slow decline but is still played by a large playerbase. Games like Witcher 3 and Shadow of the Tomb Raider are great technological examples. F1 2020 is a genre example.
Apex Legends and Valorant will be making their debut in our tests starting with this review. I've put more than 200 hours of gameplay to verify that test scenes used are reliable enough to simulate real world situations.
Note: Some proprietary technologies of NVIDIA like PCSS, HBAO+, and HairWorks work on AMD GPU's BUT to maintain uniformity amongst GPUs, these have been turned OFF.  NVIDIA Reflex is also disabled when present.
You can click on any of the benchmark charts enlarge. You can also move forward and backwards to quickly navigate through our charts via gallery view. For this test, only the out-of-box normal mode will be tested.
Notes:
All data are gathered from exactly the same system, with exactly the configuration we list here. No data is reused from another system or from any variations of. We gather data from only one system as indicated here.
Graphics cards are allowed to heat up prior to benchmarking. Cooler graphics cards may boost higher than normal.
Following up on the above, we try to enjoy the game and play a bit before proceeding to the actual benchmark scenario. This allows us to detect any other problems like stuttering, frame skipping, or any other problems.
Games that receive graphical updates that affect performance e.g. (DOTA2 moving from DX9 to DX11) will be retested completely.
Counter-Strike: Global Offensive (CSGO)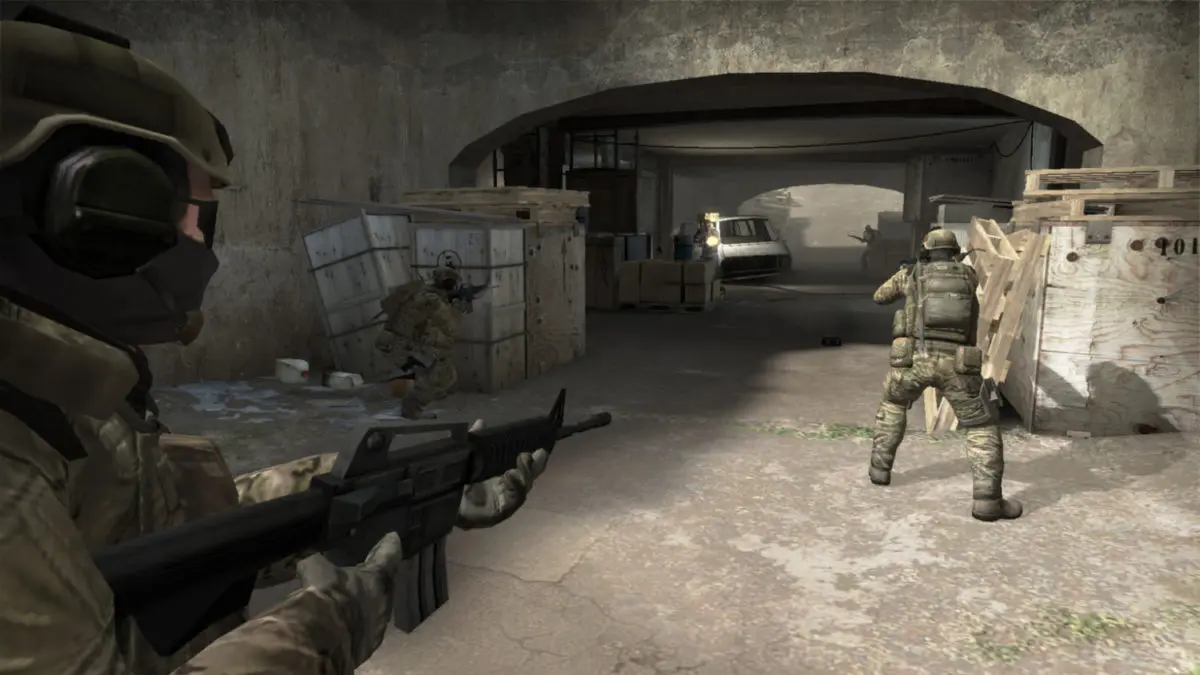 Counter-Strike: Global Offensive, popularly known as CSGO, competes for Steam's most popular game. It has found a resurgence in its popularity and has recently peaked in 2020 in the number of players that play the game. Based on Valve's Source Engine, the game received major asset overhauls during the years since its inception nearly 10 years ago. Still, it's a light game and can be played on fairly lighter systems but the competitive scene for CSGO has seen average players demand high FPS from their systems thus gaining favorable standing with GPU vendors just from the demand for higher FPS alone. CSGO is a game that can easily go past 500FPS on enthusiast systems on maximum settings. We're including CSGO as requested by our community.
API: DirectX9 (default)
Maximum In-Game Settings
Texture Streaming Disabled
Vsync OFF
DOTA 2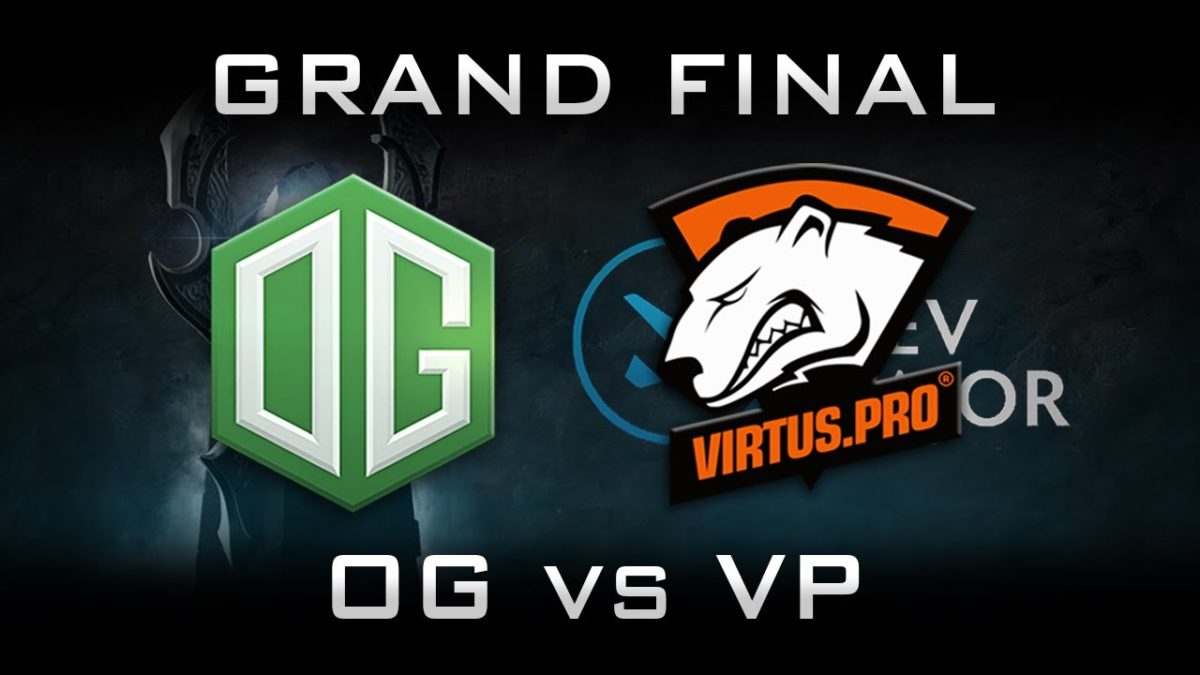 Note: JUNE 2020 – DOTA2 has recently implemented a transition from DirectX9 to DirectX11 and new install of the game will prompt users to switch from DX9 to DX11. With that said, we are testing DOTA2 in DX11 from now on.
In contention for the most popular game on Steam and the biggest competition in eSports: DOTA 2 is powered by the Source 2 engine. The game is fairly light on low to medium settings but maxed out, with heavy action on screen especially during clashes, can really stress most systems. This is a game where frame times matter as responsiveness is very important in high-stakes competition. We're looking at consistently low frametimes in this  game for the best experience
Our test uses actual game replay, using the segment from game 5 of the Kiev Major 2017 Grand Finals between OG and VP. The clash during the 54:05 to 55:05 of the game is a nice example of how much a system will get punished during intense team fights in DOTA2.
You can watch the replay of the actual game used in the benchmark here in Youtube or download the replay file here for your DOTA2 client: Game 3149572447. (save it to your DOTA2 replays folder)
API: DirectX11 (default)
Best-Looking slider setting (Ultra)
FPS_MAX 240
Vsync OFF
Rainbow Six: Siege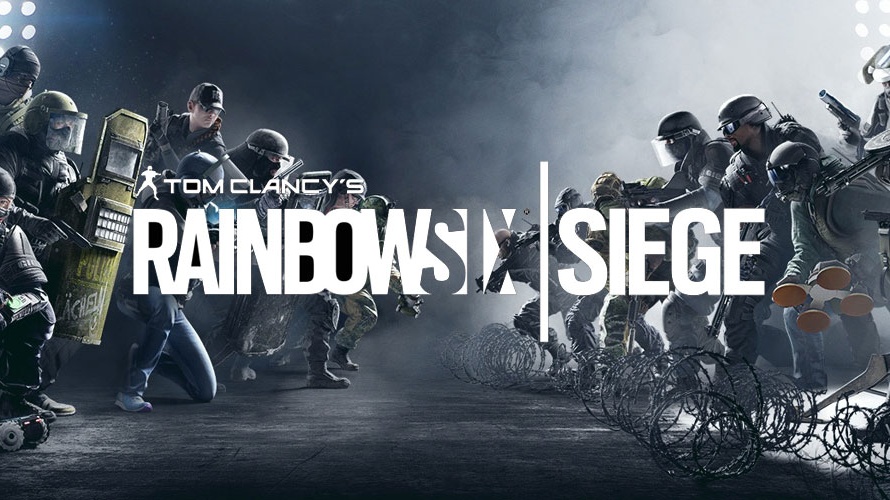 Nearly 4 years later and Rainbow Six: Siege has become a phenomenon after a lukewarm beginning. The massive shift in focus of the game sees it stepping into eSports territory and the excellent mix of gameplay mechanics, good design and a dedicated dev team has put R6: Siege in a position it couldn't even picture during launch. Rainbow Six: Siege focuses heavily on tactical and creative gameplay and its vertical levels and highly destructible maps encourage players to be quick on their feet so the action is always going. Powered by Ubisoft's own AnvilNext 2.0 engine which powers some of Ubi's recent visual masterpieces, R6:Siege also feature excellent graphics and can get very taxing at high detail settings. The game also features an Ultra HD texture pack download for those that want higher resolution textures but will of course demand more from the system.
API: DirectX 11
Ultra Settings
Anti Aliasing: TAA
Ultra HD Texture pack not installed
Ambient Occlusion: SSBC
Vsync OFF
The Witcher 3: Wild Hunt
CD Projekt Red's latest installment in the Witcher saga features one of the most graphically intense offering the company has to date. As Geralt of Rivia, slay monsters, beasts and men as you unravel the mysteries of your past. Vast worlds and lush sceneries make this game a visual feast and promises to make any system crawl at its highest settings. This game has found great resurgence in its playerbase thanks to the release of Netflix' Witcher series.
API: DirectX 11
Frame Rate: Unlimited
Nvidia HairWorks: Off
Ultra Settings
Motion Blur: Off
Blur: Off
Anti-aliasing: On
Bloom: On
Sharpening: High
Ambient Occlusion: SSAO
Depth of Field: On
Chromatic Aberration: Off
Vignetting: On
Light Shafts: On
VSync OFF
Grand Theft Auto V
The fifth and most successful installment to date in the highly controversial Grand Theft Auto series brings a graphical overhaul to the PC version of GTA V which many have lauded as a superior approach in porting a console game to PC. Featuring large areas and detailing, GTA V is a highly challenging application in terms of scene complexity.
Our benchmark uses a run from Palomina Highlands running through a lush area to a remote road all the way to a neighborhood in our car to simulate multiple scene changes.
API: DirectX 11
FXAA Off
MSAA 4x
TXAA Off
Very High settings
Anisotropic Filtering: 16x
Motion Blur disabled
Advanced Graphics enabled
Vsync OFF
Shadow of the Tomb Raider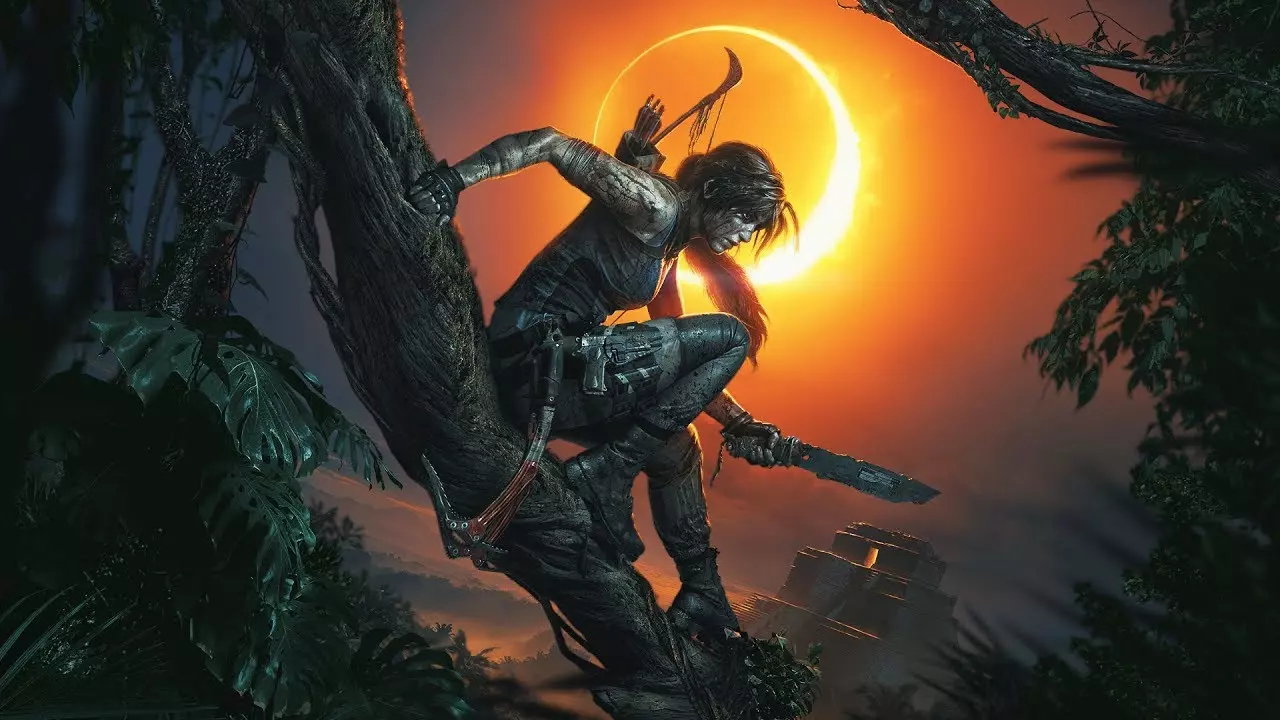 Shadow of the Tomb Raider is the latest installment in the reboot run of the classic Tomb Raider franchise. The game follows the story set forth by the previous game which Shadow of the Tomb Raider short follows after. Technology-wise, the game uses the Foundation engine updated to meet the demand of developer Eidos Montreal to push the engine to its limits. The game supports DirectX 12 and is one of the launch titles to support RTX technology namely DLSS which launched a couple of months post-launch.
API: DirectX 12
Graphics Settings Preset: Highest
Texture Quality: Ultra
Texture Filtering: 8x Anisotropic
Anti-Aliasing: TAA
DLSS: OFF
Raytraced Shadow: OFF
Vsync OFF
Call of Duty Modern Warfare (2019)
Call of Duty Modern Warfare is a reboot of the original Call of Duty 4: Modern Warfare storyline, set in a different world where you, along with Captain Price have to stop the world from going to war. Call of Duty Modern Warfare reignites the franchise by introducing full crossplay support where Xbox and PS4 players can play together with PC players. On PC, the game features a new engine pushing photorealism for COD far beyond what their older engine is capable of. The new engine also introduces raytracing and the AI is designed to perceive light as well. With a revitalized multiplayer arena, the game will require fast frame rates.
API: DirectX 12
Render Resolution: 100%
Texture Resolution: High
Texture Filter Anisotropic: High
Particle Quality: High
Tessellation: All
Shadow Map Resolution: Extra
Particle Lighting: Ultra
DirectX Raytracing: OFF
Ambient Occlusion: Both
Anti-Aliasing: Filmic SMAA T2X
World Motion Blur: Off
Vsync: OFF
Shaders Installed before benchmarks*
Monster Hunter World: Iceborne
Easily Capcom's most successful game to date. Available in both consoles and PC, Monster Hunter World ranks in Steam's top played games for the platform. The 2020 Iceborne update for PC brings the game to new PC frontier, introducing DirectX 12 support. The game features rich graphical detail settings and an Ultra HD texture pack for highend gamers. MHW's features fast-paced action with traditional RPG farings and has captured a new market thanks to the transition from portable.
Our benchmark for this game uses an expedition track in the Wildspire Waste Southwest Camp (Area 1) and finishes in the Rathian nest at Area 12 in the caves. This run gives us runs from barren area, to watery area with lush vegetation to a cave which replicates the varied nature of exploration and monster combat in MHW.
API: DirectX 12
Graphical Settings: Manual (customized from High)
All variable settings set to High
Image Quality: High
Anti-Aliasing: TAA
Max LOD Level: No Limit
Volume Rendering Quality: High
Motion Blur: Off
DLSS and AMD FidelityFX: OFF
F1 2020
The latest iteration of the F1 series from CodeMasters features support for DirectX 12 as well as more photorealistic graphics than ever. Now heavily featured in the official F1 esports scene, much attention has been given in the development of this game particularly for added realism.
API: DirectX 12
Settings: Ultra High
Vsync: OFF
PlayerUnknown's Battleground (PUBG)
Developed by South Korean company Bluehole, PlayerUnknown's Battlegrounds was an ARMA3 mod which has gained a massive global playerbase after being released as a stand-alone game. The game is now available for almost all platforms from PC to mobile but PC has been the definitive edition of the game. The game has evolved much since its release, receiving multiple polish to arrive at its current state.
API: DirectX 11
Settings: High
Vsync: OFF
Destiny 2
Destiny 2: New Light is an MMOFPS which sees a persistently sizable playerbase. The game features traditional MMO elements but played in an FPS approach which allows a more skill-dependent game versus traditional MMORPG formats. The game features a futuristic sci-fi universe with lush and detailed in-game locations that puts respectable workload on a gaming system.
API: DirectX 11
Settings: Highest
Vsync: OFF
Valorant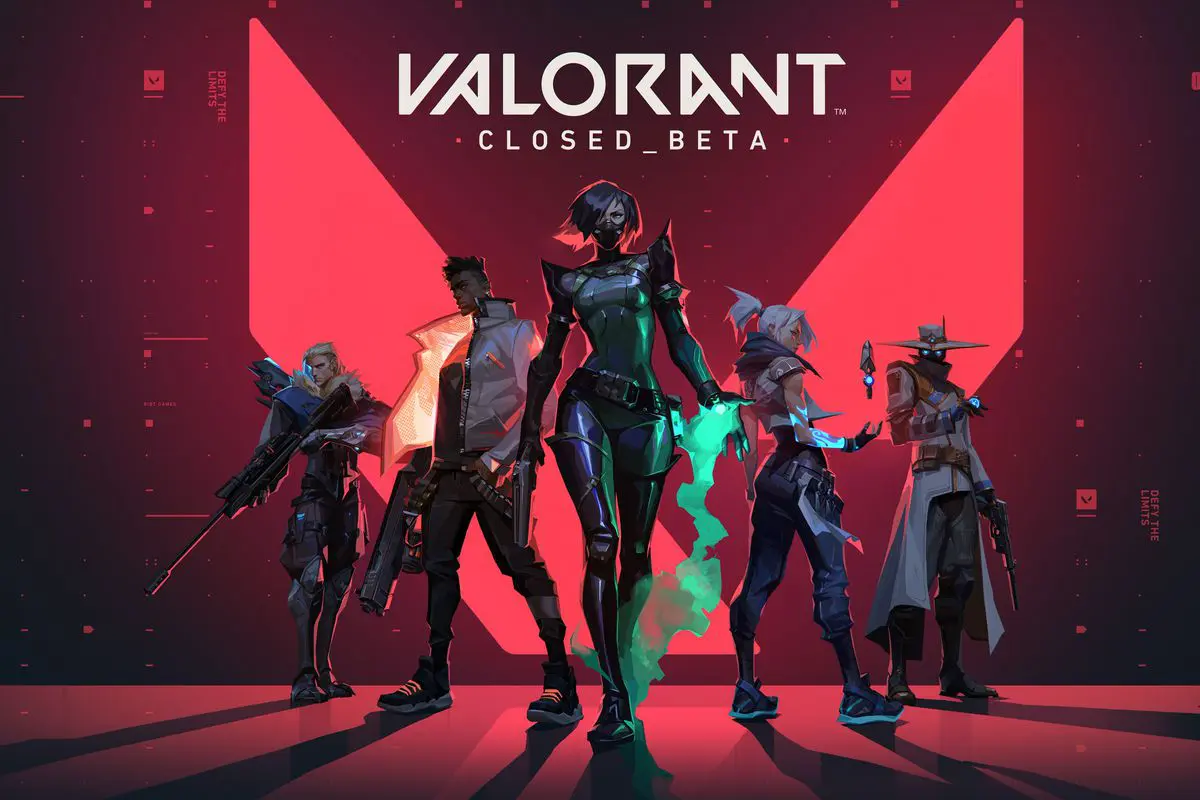 Developed by League of Legends developer, Riot Games, Valorant is a first-person shooter featuring multiple heroes or agents which have unique skills to assist them within the games traditional team-based FPS combat. The game is gaining incredible success and has taken a large chunk of the now-incredibly massive CSGO playerbase as well, presenting a more refreshed take on classic TDM FPS but spices it up with skills, etc. Like CSGO and League, this game is light as a feather for the largest adoption possible. With 360hz monitors and input lag/system latency a major focus for these games, we're now including it as reference for players.
API: DirectX 11
Settings: Max in-game details
Anti-Aliasing: MSAA x4 (highest in-game)
NVIDIA Reflex: Off
Vsync: OFF
Cyberpunk 2077
The most anticipated game of 2020 and perhaps the most anticipated game of the last decade, Cyberpunk 2077's launch has been a rollercoaster gamers on PC are largely in agreement that it was definitely worth the wait. Made by CD Projekt Red and based on the REDengine4, Cyberpunk 2077 is one of the most modern games introducing full utilization of raytracing amongst others. Technically, the game is still under polishing stages and will improve over time but as it is, the PC version is fully functional on my end and it is one of the most taxing game out right now so we have to include it. We do not enable raytracing in this test.
API: DirectX 12
Settings: Ultra Preset
Raytracing Off
DLSS Off
Vsync: OFF
Conclusion
Before we proceed with our final thoughts, let's give some insights about pricing. The Core i5-10400 is around Php9600. The variant without the IGP, the Core i5-10400F goes for cheaper at around Php8000. An B460 motherboard would start around Php4000. Then our memory of choice is the single stick 16GB stick. Again, we went with a DDR4-2666 stick because it's the cheapest around at Php3790. For the power supply, we're going with a 500W PSU from a trusted brand that would run us around Php2500. That's just a hair below Php20k for our foundation. Now let's compare that with an AMD system:
Intel Build
AMD Build
Part
Model
Price
Part
Model
Price
CPU
Intel Core i5-10400
9530
CPU
Ryzen 5 3600X
12000
Motherboard
MSI MAG B460M Mortar
6220
Motherboard
MSI MAG B550M Mortar
8370
RAM
HyperX Fury DDR4-2666 16GB Single Stick
3790
RAM
PNY XLR8 DDR4-3200 16GB (2x8GB)
4650
GPU
ZOTAC RTX 3070
33990
GPU
ZOTAC RTX 3070
33990
SSD
Kingston A2000 500GB NVMe M.2 PCIe SSD
3850
SSD
Kingston A2000 500GB NVMe M.2 PCIe SSD
3850
PSU
CM MWE 550 v2
2650
PSU
CM MWE 550 v2
2650
Case
DeepCool Mattrex 30
1520
Case
DeepCool Mattrex 30
1520
Cooler
Stock
0
Cooler
Stock
0
Total (Php)
61550
Total (Php)
67030
The Core i5 build here is 1:1 of our test bench except for the case and cooler and the Ryzen build is replica of our test bench, which is a couple of tens of thousands much more expensive than this build but will still provide the same feature which shouldn't limit the tests.
So let's start our analysis: the Ryzen build is 9% more expensive on current market prices but in general, its ultimately only 7.45% faster in all of our tests at 1080p.This grows even smaller at 1440p and at 4K, is pretty much at nearly 0% difference.
Now, going back to our beginning statement: the argument against Intel has always been its upgradeability but let's take a closer look at the games here. The only recent games we have are Valorant and Cyberpunk 2077, one is an esports title and one is a AAA title. Both games show extremely playable gaming performance and focusing on them alone, at 1080p the difference is only 5% in Valorant, a 20FPS difference on a game that runs at 380FPS AVERAGE on the Core i5-10400 with an RTX 3070. The Ryzen does 400FPS, which at this points is pretty meaningless. The same goes for Cyberpunk 2077 which only 0.44% faster than the i5. ZERO POINT FORTY FOUR. That is a 0.3 FPS difference, which again. Is highly negligible. Going back to history, aside from Call of Duty and NBA 2K, not a lot of gamers get released on an annual basis and as long as you have a decent CPU, all you need is a capable graphics card and you can pretty much play anything.
Focusing on the Intel Core i5-10400, its holding its own at this level, even paired with an RTX 3070. Its only real limitation is from the motherboard, if you constrain yourself to a non-Z board, you loose the ability to use faster memory. That said, the market is ripe with Z490 boards for below Php10,000 so if you want a clear upgrade path, this is a good argument to go for. Given that we've given the AMD build a beefier board, its only fair for the Intel to have the same option. On a Z-board, we have the option to go all the way with memory which should give us around 10% in performance. What it also gives us is an upgrade path. The option to buy in newer generation Intel or a higher current-gen is a rich option. But again, for purely gaming purposes, the Core i5-10400 is capable enough.
So to conclude, the Intel Core i5-10400 6-core CPU isn't a show stealer in terms of performance, but at its price and availability, it makes for a compelling argument for people that want a fixed set for the next 4 years to play all the modern games they want without feeling the limitation in performance even with a high-end GPU.
Its purely a situational choice and PC building is rife with choices and choices are always good. Talk to me about your PC and gaming plans in the comments or Facebook and I'll be happy to help you out.
Intel is also extending their promotion for Intel Core i3 and Core i5 buyers where they get the chance to win up to Php100,000 in Paymaya credits, check out this link for more info: Intel 10th-Gen CPU Promotion: Up to Php100,000 of Paymaya credits + Gaming Gears – Back2Gaming