Introduction
The RTX 3060 was announced during CES alongside NVIDIA's year opener technologies including their RTX 30-series laptop lineup. Today, we have the GeForce RTX 3060 graphics card debuting, which unlike previous launches, will be a partner launch. That means there's no Founders Edition so we'll have all partner cards to work with. For this launch we have samples from COLORFUL, ASUS ROG and ZOTAC to share with you but due to incidents beyond our control, driver availability has limited our time to simultaneously release these reviews on launch.
Regardless, we persevere and in this review we'll share with your our launch review of the NVIDIA GeForce RTX 3060 featuring COLORFUL enthusiast model: the COLORFUL iGame RTX 3060 Advanced OC.
Debuting at $329, NVIDIA has bumped up their midrange offering to the $300 mark but promises performance that rivals that of the RTX 2070. This means that it should push 1440p performance in this price as well as pushing high-refresh rate gaming in 1080p as well as making realtime raytracing more prevalent as well. Also, I'll mention it now, but regarding price, I'll expand on that on the conclusion after we go over performance.
As NVIDIA targets users still using GTX 10-series and lower to upgrade with the RTX 30 series, the RTX 3060 will be specifically targeting the benevolent GTX 1060. NVIDIA's reviewer guides says it so, and as we've preached for over 10 years now, Steam's Hardware Survey says a lot about the landscape of gaming as we help it guide us in our reviews and NVIDIA acknowledges that as well. Steam's Hardware Survey lists the GTX 1060 as the most popular graphics card in the market today 9.38% of the market uses this card. It is followed by the GTX 1050 Ti at 6.79% as of January 2021.
What's New on the RTX 3060
This means a few things: first, the xx60 class of graphics card are indeed popular as the RTX 2060, the GTX 1660 and GTX 1660 SUPER are also both in the top 10 of Steam users. Its AMD counterpart, the RX 580 is the only AMD card in the top 10. This in turn leads us to our second point: midrange is where its at. Which opens up a bigger story as NVIDIA puts a few things forward with the RTX 3060 namely crippled mining performance which should improve availability (hopefully) and resizable BAR support. This will be the first RTX 30 card for desktop that will support resizable BAR which gives applications more access to the large memory pool of the RTX 3060. This should see varying performance improvement but we'll focus on that on another article. Other than that, NVIDIA is remind us of their large ecosystem that leverages the power of their RTX 30-series cards including raytracing, RTX Studio, NVIDIA Broadcast, DLSS, and other technologies.
About the GeForce RTX 3060
The RTX 3060 will formally supersede the RTX 3060 and will deliver roughly RTX 2070 performance but with a larger VRAM of 12GB. The RTX 3060 will have 3584 CUDA cores, 112 Gen3 Tensor cores and 28 RT cores. It default to 1777Mhz boost clock and has a 1875Mhz of memory wired to a 192-bit bus. It features nearly double the amount of CUDA cores found on the RTX 3060 and like many RTX 30 series card, the RTX 3060 will have the more recent Tensor cores and RT cores for deeplearning and raytracing.
Against the 3060 Ti, the RTX 3060 has a faster overall boost clock but the RTX 3060 Ti has a wider 256-bit bus for its memory which is less than the RTX 3060 which has 12GB of VRAM but only a 192-bit wide bus. As with all RTX 30 cards, it is on PCI-Express Gen4 and will feature all of NVIDIA's RTX 30-series software feature like DirectX 12 Ultimate support, DLSS, RTX Studio, Reflex, etc.
The RTX 3060 is rated at 170W. Models exact card power will vary.
About the COLORFUL iGame RTX 3060 Advanced OC
Part of COLORFUL's iGame lineup, the Chinese GPU giant's branding is slowly creeping up into more market and announced alongside the RTX 3060 announcement, the COLORFUL iGame RTX 3060 Advanced OC features COLORFUL's iGame Advanced cooler. They don't have a formal name for this design so we'll just dub it the Advanced Cooler unlike their Sworizer cooler on the Vulcan line. The cooler features a triple fan design with a single illuminated area in in the middle.
As an OC card it features a factory overclock that can be enabled via the OC button on the back. It ships with the OC disabled so you'll have to press to enable the OC and restart. The card will then sport its advertised OC numbers and will have boost clock of 1867Mhz versus the 1777Mhz of the default settings.
Product Gallery
Power Draw, Clock Speed and Temperature
We'll switch things up and open with the power and temperature behavior of the graphics card first. We use Final Fantasy XV Benchmark to simulate a gaming workload but for those looking extreme loads, we do put our cards through Kombustor on first installation for stress testing to check for stability. For our reviews though, we use Final Fantasy XV to simulate a true gaming scenario. Power draw is captured inline via PCAT or Powenetics so no other components affects readings. Readings are taken from the average 15 min idle readings for both load and idle.
Let's take a look at clock behavior versus temperature:
And here are our reference temperature and power charts:
Starting with this review, we'll also integrate readings for Kombustor, a stress-testing tool for graphics card. As requested by some readers, they want to see the cards stressed a bit more to see how decent cooling is. The charts below show a full extended run of the stress test (Furmark GL in 4K resolution). The chart will also show some key readings related to the card including fan speed, voltages, etc. Again, the room ambient is kept at 28*C.
Test Setup and Methodology
Processor: Intel Core i9 10900K
Memory: G.Skill TridentZ DDR4-3600 32GB
Storage: Patriot Viper VP4100 Gen4 SSD
PSU: FSP Hydro G Pro 1000W
Cooling: Corsair H150i Pro 360mm AIO
Monitor: ROG PG27UQ 4K 144hz HDR1000
VGA: Listed
For a full-hardware workout, visit https://benchmarks.ul.com for our system warm-up and stress test of choice.
For benchmarking methodology please see our game benchmark method guide.
Test results are gathered and produced on CapFrameX. This makes it easier for use to get both line graph comparison and raw averages without extra tools. Simply the easiest tool for benchmarking and its available for everyone to use, free of charge. Check it out at capframex.com.
Since this is a GPU review, we benchmarked the area of the games that put heavy load on the GPU.
All our test runs are repeatable, click the links below for area and details. Read our benchmarking methodology.
DOTA2 – Kiev Major Grand Finals Game 5: OG vs Virtus.Pro (54:05 – 55:05)
Counter-Strike: Global Offensive: FPS Benchmark Workshop Map
Rainbow Six: Siege – Benchmark Mode
The Witcher 3 – Woesong Bridge
Grand Theft Auto V – Palomino Highlands
Shadow of the Tomb Raider – Kuwaq Yaqu
Call of Duty Warzone – Fog of War
Monster Hunter World: Iceborne – Wildspire Waste
F1 2020 – Benchmark Mode
PlayerUnknown's Battlegrounds – Training Mode
Apex Legends – Firing Range
Valorant – Custom Game
Destiny 2 – The Tower
Cyberpunk 2077 – Little China, noontime
See our Youtube playlist for benchmark sequences.
Note: Some proprietary technologies of NVIDIA like PCSS, HBAO+, and HairWorks work on AMD GPU's BUT to maintain uniformity amongst GPUs, these have been turned OFF.
You can click on any of the benchmark charts enlarge. You can also move forward and backwards to quickly navigate through our charts via gallery view. For this test, only the out-of-box normal mode will be tested.
Kindly let me know if you spot an errors in the charts. I do my best to keep them error free but while test results are reliable and accurate, bringing them over to Excel and relying on formulas to generate the reports sometimes can cause mix-ups.
Notes:
All data are gathered from exactly the same system, with exactly the configuration we list here. No data is reused from another system or from any variations of. We gather data from only one system as indicated here.
Graphics cards are allowed to heat up prior to benchmarking. Cooler graphics cards may boost higher than normal.
Following up on the above, we try to enjoy the game and play a bit before proceeding to the actual benchmark scenario. This allows us to detect any other problems like stuttering, frame skipping, or any other problems.
Games that receive graphical updates that affect performance e.g. (DOTA2 moving from DX9 to DX11) will be retested completely.
Counter-Strike: Global Offensive (CSGO)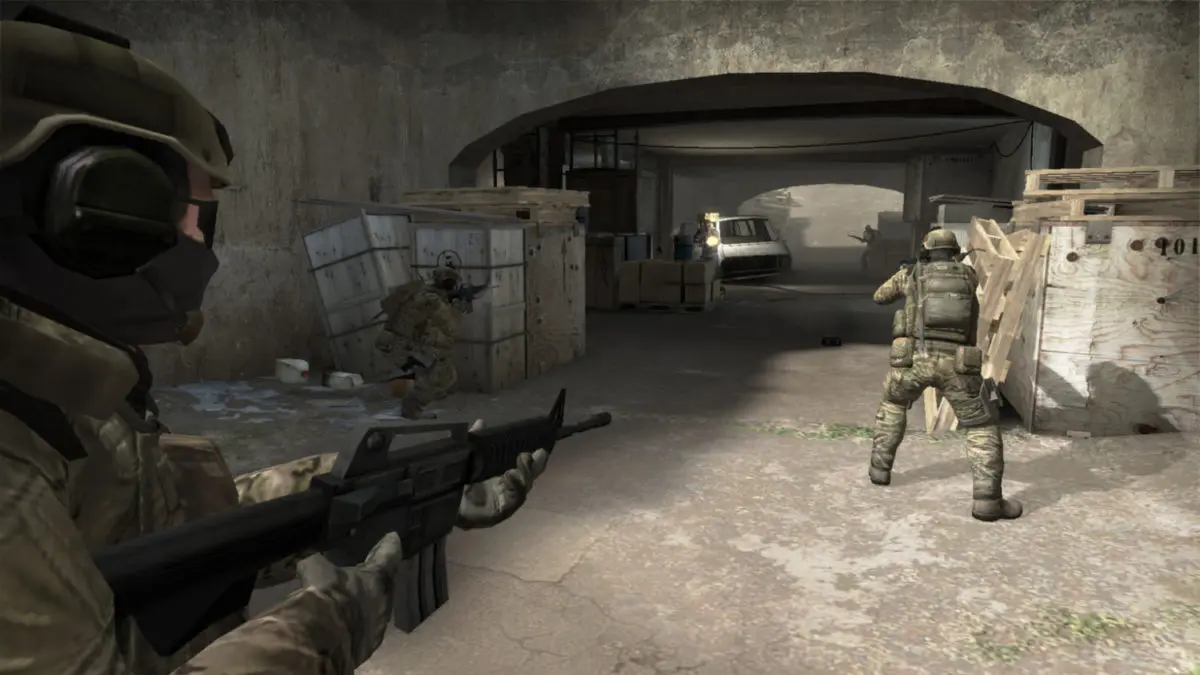 Counter-Strike: Global Offensive, popularly known as CSGO, competes for Steam's most popular game. It has found a resurgence in its popularity and has recently peaked in 2020 in the number of players that play the game. Based on Valve's Source Engine, the game received major asset overhauls during the years since its inception nearly 10 years ago. Still, it's a light game and can be played on fairly lighter systems but the competitive scene for CSGO has seen average players demand high FPS from their systems thus gaining favorable standing with GPU vendors just from the demand for higher FPS alone. CSGO is a game that can easily go past 500FPS on enthusiast systems on maximum settings. We're including CSGO as requested by our community.
API: DirectX9 (default)
Maximum In-Game Settings
Texture Streaming Disabled
Vsync OFF
DOTA 2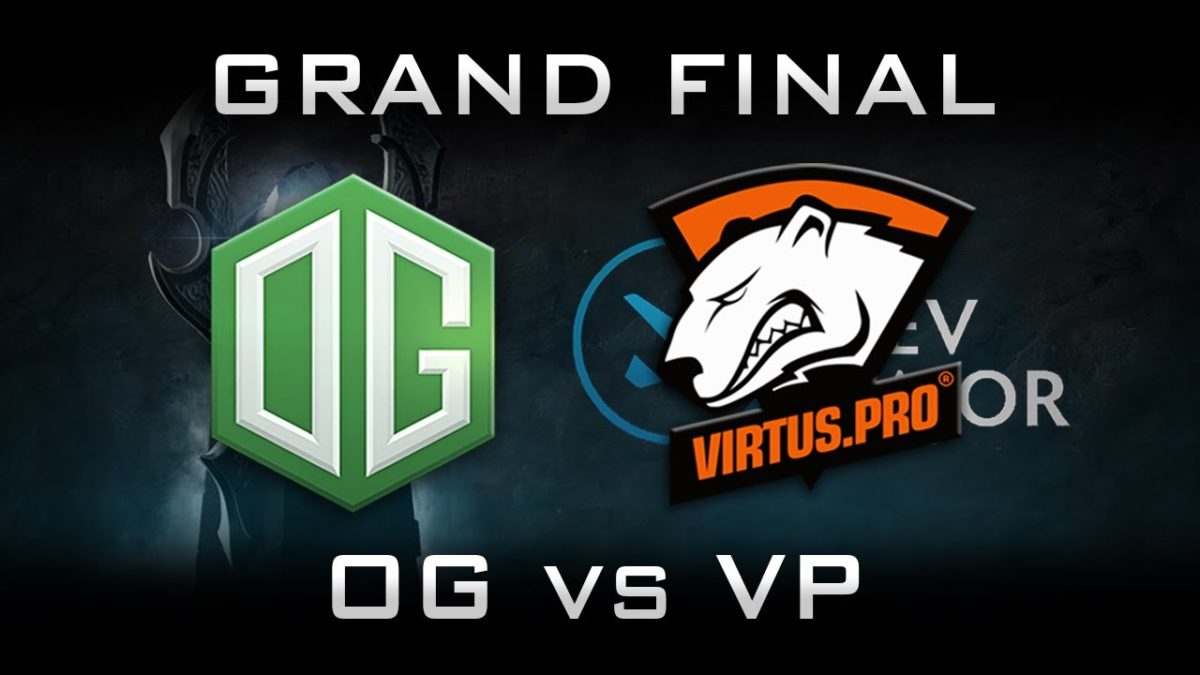 Note: JUNE 2020 – DOTA2 has recently implemented a transition from DirectX9 to DirectX11 and new install of the game will prompt users to switch from DX9 to DX11. With that said, we are testing DOTA2 in DX11 from now on.
In contention for the most popular game on Steam and the biggest competition in eSports: DOTA 2 is powered by the Source 2 engine. The game is fairly light on low to medium settings but maxed out, with heavy action on screen especially during clashes, can really stress most systems. This is a game where frame times matter as responsiveness is very important in high-stakes competition. We're looking at consistently low frametimes in this  game for the best experience
Our test uses actual game replay, using the segment from game 5 of the Kiev Major 2017 Grand Finals between OG and VP. The clash during the 54:05 to 55:05 of the game is a nice example of how much a system will get punished during intense team fights in DOTA2.
You can watch the replay of the actual game used in the benchmark here in Youtube or download the replay file here for your DOTA2 client: Game 3149572447. (save it to your DOTA2 replays folder)
API: DirectX11 (default)
Best-Looking slider setting (Ultra)
FPS_MAX 240
Vsync OFF
Rainbow Six: Siege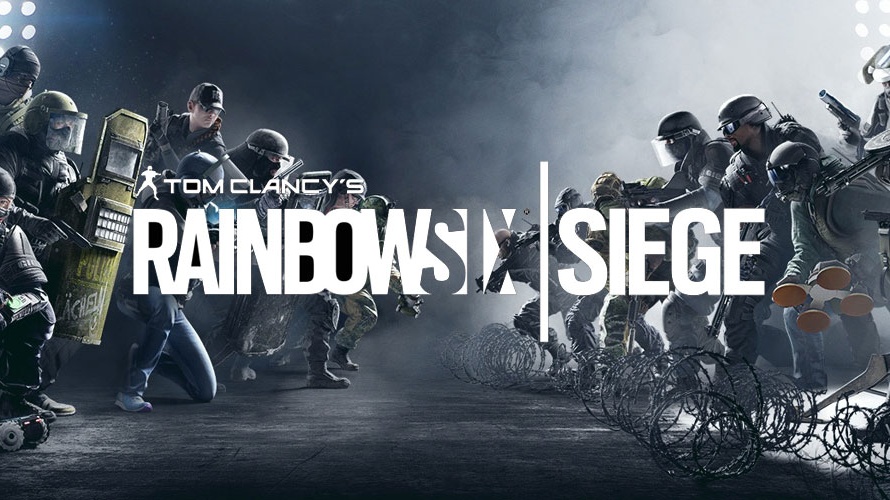 Nearly 4 years later and Rainbow Six: Siege has become a phenomenon after a lukewarm beginning. The massive shift in focus of the game sees it stepping into eSports territory and the excellent mix of gameplay mechanics, good design and a dedicated dev team has put R6: Siege in a position it couldn't even picture during launch. Rainbow Six: Siege focuses heavily on tactical and creative gameplay and its vertical levels and highly destructible maps encourage players to be quick on their feet so the action is always going. Powered by Ubisoft's own AnvilNext 2.0 engine which powers some of Ubi's recent visual masterpieces, R6:Siege also feature excellent graphics and can get very taxing at high detail settings. The game also features an Ultra HD texture pack download for those that want higher resolution textures but will of course demand more from the system.
API: DirectX 11
Ultra Settings
Anti Aliasing: TAA
Ultra HD Texture pack not installed
Ambient Occlusion: SSBC
Vsync OFF
The Witcher 3: Wild Hunt
CD Projekt Red's latest installment in the Witcher saga features one of the most graphically intense offering the company has to date. As Geralt of Rivia, slay monsters, beasts and men as you unravel the mysteries of your past. Vast worlds and lush sceneries make this game a visual feast and promises to make any system crawl at its highest settings. This game has found great resurgence in its playerbase thanks to the release of Netflix' Witcher series.
API: DirectX 11
Frame Rate: Unlimited
Nvidia HairWorks: Off
Ultra Settings
Motion Blur: Off
Blur: Off
Anti-aliasing: On
Bloom: On
Sharpening: High
Ambient Occlusion: SSAO
Depth of Field: On
Chromatic Aberration: Off
Vignetting: On
Light Shafts: On
VSync OFF
Grand Theft Auto V
The fifth and most successful installment to date in the highly controversial Grand Theft Auto series brings a graphical overhaul to the PC version of GTA V which many have lauded as a superior approach in porting a console game to PC. Featuring large areas and detailing, GTA V is a highly challenging application in terms of scene complexity.
Our benchmark uses a run from Palomina Highlands running through a lush area to a remote road all the way to a neighborhood in our car to simulate multiple scene changes.
API: DirectX 11
FXAA Off
MSAA 4x
TXAA Off
Very High settings
Anisotropic Filtering: 16x
Motion Blur disabled
Advanced Graphics enabled
Vsync OFF
Shadow of the Tomb Raider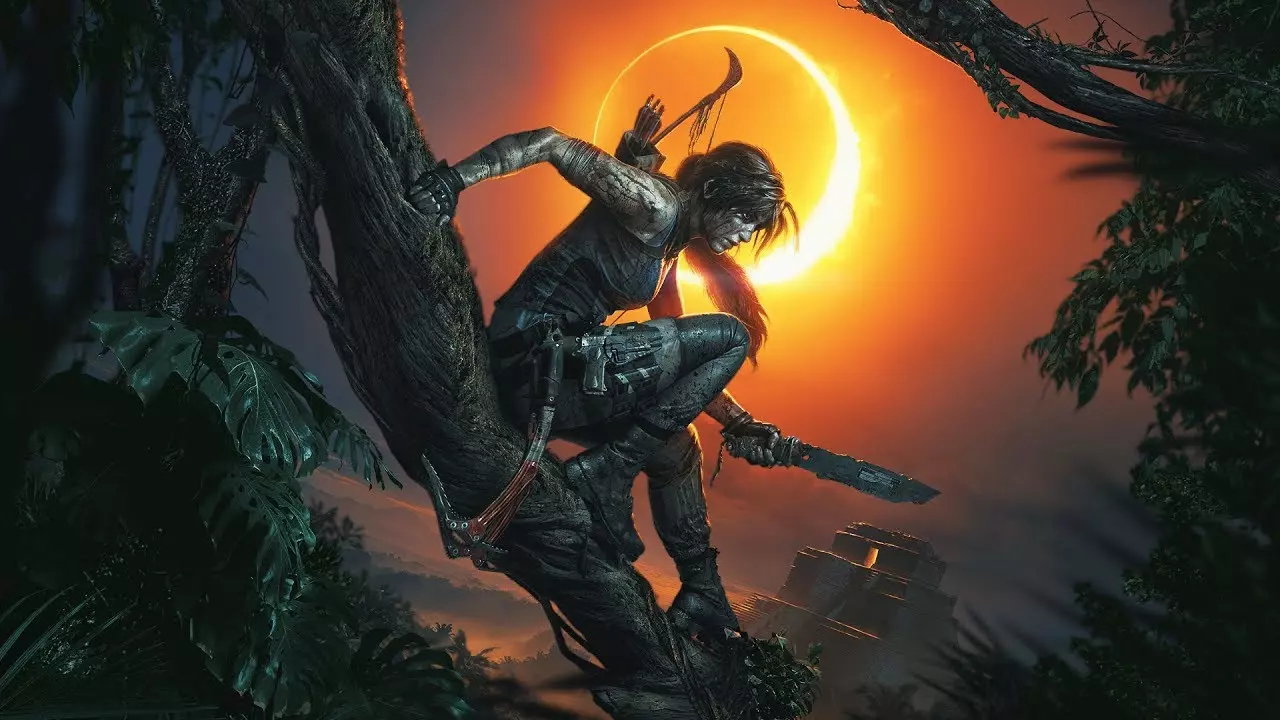 Shadow of the Tomb Raider is the latest installment in the reboot run of the classic Tomb Raider franchise. The game follows the story set forth by the previous game which Shadow of the Tomb Raider short follows after. Technology-wise, the game uses the Foundation engine updated to meet the demand of developer Eidos Montreal to push the engine to its limits. The game supports DirectX 12 and is one of the launch titles to support RTX technology namely DLSS which launched a couple of months post-launch.
API: DirectX 12
Graphics Settings Preset: Highest
Texture Quality: Ultra
Texture Filtering: 8x Anisotropic
Anti-Aliasing: TAA
DLSS: OFF
Raytraced Shadow: OFF
Vsync OFF
Call of Duty Warzone
Call of Duty Warzone, Modern Warfare's free-to-play component, is a reboot of the original Call of Duty 4: Modern Warfare storyline, set in a different world where you, along with Captain Price have to stop the world from going to war. Call of Duty Modern Warfare reignites the franchise by introducing full crossplay support where Xbox and PS4 players can play together with PC players. On PC, the game features a new engine pushing photorealism for COD far beyond what their older engine is capable of. The new engine also introduces raytracing and the AI is designed to perceive light as well. With a revitalized multiplayer arena, the game will require fast frame rates.
API: DirectX 12
Render Resolution: 100%
Texture Resolution: High
Texture Filter Anisotropic: High
Particle Quality: High
Tessellation: All
Shadow Map Resolution: Extra
Particle Lighting: Ultra
DirectX Raytracing: OFF
Ambient Occlusion: Both
Anti-Aliasing: Filmic SMAA T2X
World Motion Blur: Off
Vsync: OFF
Shaders Installed before benchmarks*
F1 2020
The latest iteration of the F1 series from CodeMasters features support for DirectX 12 as well as more photorealistic graphics than ever. Now heavily featured in the official F1 esports scene, much attention has been given in the development of this game particularly for added realism.
API: DirectX 12
Settings: Ultra High
Vsync: OFF
PlayerUnknown's Battleground (PUBG)
Developed by South Korean company Bluehole, PlayerUnknown's Battlegrounds was an ARMA3 mod which has gained a massive global playerbase after being released as a stand-alone game. The game is now available for almost all platforms from PC to mobile but PC has been the definitive edition of the game. The game has evolved much since its release, receiving multiple polish to arrive at its current state.
API: DirectX 11
Settings: High
Vsync: OFF
Apex Legends
The battle royale genre sees multiple titles emerge and Respawn Entertainment's most successful title to date, Apex Legends differentiates itself from main rival PUBG as it presents itself in true, fast-paced FPS. Existing in the same universe as Titanfall, Apex Legends sees contenders in traditional battle royale elimination format but gameplay heavily gears towards more familiar FPS mechanics. As a Respawn Ent. game, its closer to COD versus PUBG's more sluggish and heavier gameplay.
API: DirectX 11
Settings: High
Texture Streaming Budget: 6GB VRAM
FSP Cap Disabled
Vsync: OFF
Destiny 2
Destiny 2: New Light is an MMOFPS which sees a persistently sizable playerbase. The game features traditional MMO elements but played in an FPS approach which allows a more skill-dependent game versus traditional MMORPG formats. The game features a futuristic sci-fi universe with lush and detailed in-game locations that puts respectable workload on a gaming system.
API: DirectX 11
Settings: Highest
Vsync: OFF
Valorant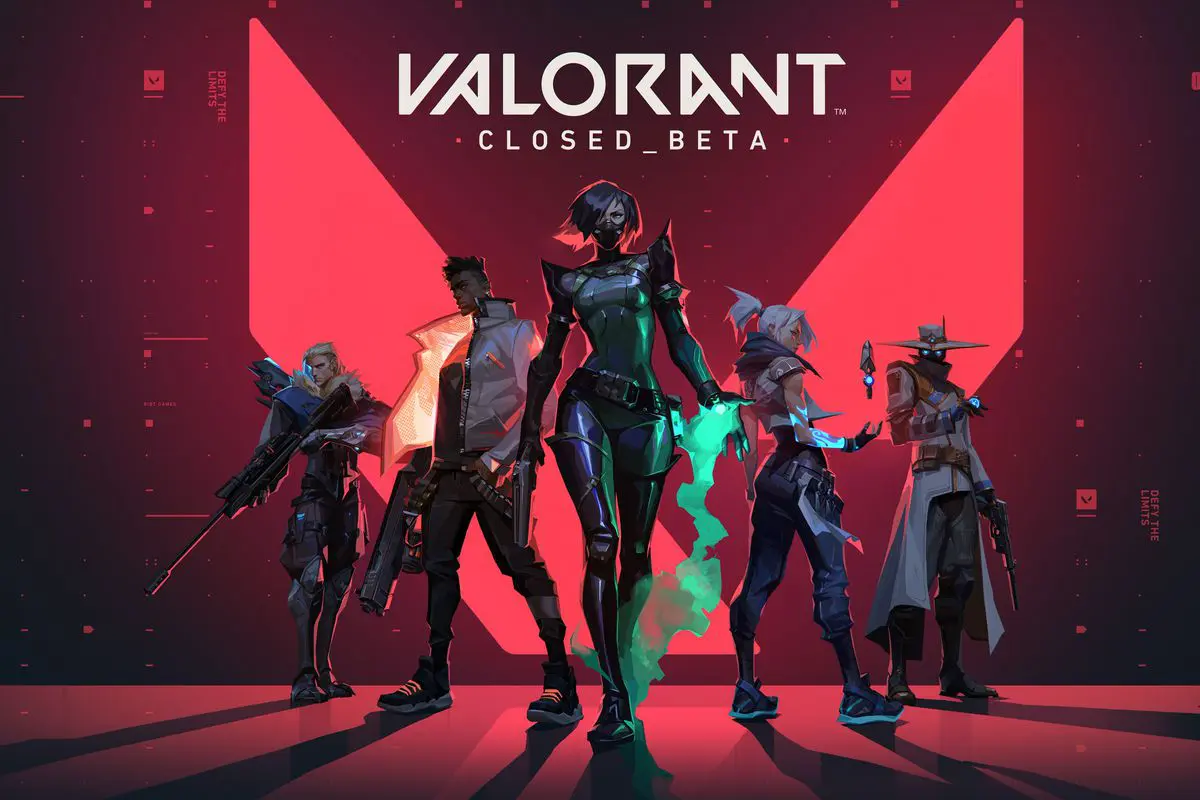 Developed by League of Legends developer, Riot Games, Valorant is a first-person shooter featuring multiple heroes or agents which have unique skills to assist them within the games traditional team-based FPS combat. The game is gaining incredible success and has taken a large chunk of the now-incredibly massive CSGO playerbase as well, presenting a more refreshed take on classic TDM FPS but spices it up with skills, etc. Like CSGO and League, this game is light as a feather for the largest adoption possible. With 360hz monitors and input lag/system latency a major focus for these games, we're now including it as reference for players.
API: DirectX 11
Settings: Max in-game details
Anti-Aliasing: MSAA x4 (highest in-game)
NVIDIA Reflex: Off
Vsync: OFF
Cyberpunk 2077
The most anticipated game of 2020 and perhaps the most anticipated game of the last decade, Cyberpunk 2077's launch has been a rollercoaster gamers on PC are largely in agreement that it was definitely worth the wait. Made by CD Projekt Red and based on the REDengine4, Cyberpunk 2077 is one of the most modern games introducing full utilization of raytracing amongst others. Technically, the game is still under polishing stages and will improve over time but as it is, the PC version is fully functional on my end and it is one of the most taxing game out right now so we have to include it. We do not enable raytracing in this test.
API: DirectX 12
Settings: Ultra Preset
Raytracing Off
DLSS Off
Vsync: OFF
Raytracing Performance
In this segment, we'll introduce our raytracing benchmark test. This is purely experimental at this time point so let me talk some detail about its current state. I mentioned a few reviews earlier that my concept of benchmarks revolves around simple factors like player adoption (popularity), and technological advancement as well as some other details and at this point, slowly but surely, the gaming world  is slowly filling up with more raytraced games. Regardless of who's backing the raytracing as a technology partner, with consoles leading the charge, PC will have to follow on the raytracing path.
As always, we set the maximum details possible for each game available. We also disable proprietary technologies specifically DLSS. We will introduce a DLSS benchmark in the future as looking into DLSS introduces more testing that I'm currently looking into how to manage data properly
For now, have the following Cyberpunk 2077, Call of Duty Black Ops Cold War and Control. Future inclusions that are still in research status are Fortnite, Metro Exodus and a few other upcoming titles.
1920×1080
2560×1440
I do have 4K resolution tests but at nearly single digits, I'm just gonna save them for future comparisons.
Conclusion
This was supposed to be a launch review and as a keen as I was into releasing this review on launch day, I decided against it study the card further as it sets out to be the new mainstream choice. Performance-wise, it is a sizable jump from the RTX 2060 and GTX 1060 that it displaces and offers RTX 2070 Super levels of performance with a larger video memory. While this memory pool doesn't really offer more for gamers especially those that prefer esports titles but regardless, it is a growth many have wanted to see and with RTX 30 series' VRAM capacity have disappointed many. The RTX 3060 somewhat corrects that.
The RTX 3060 launch was partner launch which mean there was no Founders Edition in sight which means that reference cards were the only non-OC cards that would fit the $329. That said, all our review units are OC models including the one we have right now. We'll discuss pricing in the closing segment of this review. Focusing more on its market position, its aimed at the more mainstream segment, competing with Radeon RX 5700 XT, RTX 2070 and the RTX 2070 Super. It does offer competitive numbers against these cards and better operating temperatures and efficiency are very impressive as well.
Focusing in the actual card that we have: the COLORFUL iGame RTX 3060 Advanced OC uses the new RTX 30 series design of their Advanced cooler. A more streamline cooler than the Sworizer on the Vulcan X, the iGame Advanced is a more traditional looking card and thus, its dimensions make it friendly to most use cases. As a triple-fan card, its still a lengthy design for a mainstream card but given the power that graphics cards today are pushing, its certainly a leap from the slimmer designs we've seen for mainstream class graphics cards. Still, COLORFUL dresses up their iGame cards with more high quality components and the iGame RTX 3060 Advanced OC is looking like its sharing the same cooler used on the 3060 Ti and 3070 but the aluminum fins stack underneath is different as it features a slimmer cooler and less complex baseplate as well as less heatpipes. This is actually a very heavy cooler for its class and couple that with the improved quality of the silver shroud that COLORFUL uses fully rounds out every the entire cooler.
As an OC card, it does feature increased clocks speeds but instead of an out-of-box increase, users have the option of toggling between OC mode and stock mode. I don't why anyone who paid for the OC version would want that toggle but regardless, the OC itself is minimal and given how GPU Boost behaves, the printed clocks speeds are generally forgettable as most graphics card will run past their rated clocks speeds as well as boost clocks.
By this point in time, a month later after launch, parts shortage and price increases have not improved and unfortunately here in the Philippines, RTX 3060 prices are now around $1200. The reason for which are mixed but ultimately, it is what it is and one can only hope that prices improve over time. As a professional, it is still my duty to deliver the fairest insights on how this product performs but as a PC enthusiast, its very challenging to share something so out of reach for the majority of my peers. Emotions aside, the RTX 3060 is a far departure from the GTX 1060 and a decent upgrade from a GTX 1660 or even an RTX 2060. If you can get your hands on a decently priced RTX 3060 (by decent I mean by a small markup which is wishful in March 2021), by all means get it.
In conclusion, just like many of the cards we've looked at, the COLORFUL iGame RTX 3060 Advanced OC performs as expected and COLORFUL has done a great job with the cooler design. Retaining the Advanced look but simplifying it for this range, it packs a decent punch in both cooling and performance and is an easy card to recommend.
COLORFUL backs the iGame RTX 3060 Advanced OC with a 3-year warranty.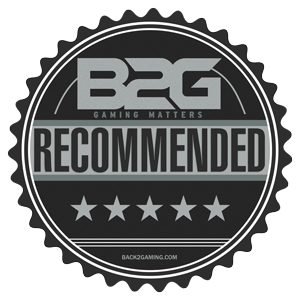 Excellent performance upgrade for the GTX/RTXxx60 class NVIDIA GPUs
Good thermal performance
More traditional card foot dimensions
Good build quality
Idle fan stop
12GB VRAM
Hash rate limiter
Hash rate limiter may be broken soon
Factory OC should've been out of box with OC button giving it more boost
Supply issues