Lian Li has had great success with their newer products and has positioned them well in the enthusiast scene, maintaining their premium position as a case maker while also proving they can make revolutionary design decisions when making cases. That said, nobody expected the company to create one of the most iconic fan design technology that would help Lian Li really dominate the enthusiast scene.
The Unifan SL120 debuted in COMPUTEX 2019 which we covered here and released later on to very good success. So much so that CoolerMaster's own combined fan solution was ultimately overshadowed by the Lian Li Unifan SL120 during their simultaneous market presence, with Lian Li's product owing its success greatly to the convenience and versatility of their design versus the fixed utility of CM's design. To CM's credit, their design has their advantage but in the larger world of PC building, versatility has the advantage which is why Lian Li's Unifan design has made its way to many PCs today.
In this review we'll be taking a look at the new iteration of the Unifan from Lian Li named the AL120. There are some difference in rated specs but ultimately it will be about looks which we'll see in this review. Read on to find out more.
Features & Specification
Simple assembly with interlocking and daisy chain functionality
Only two cables required for a cluster of fans
Aesthetic look with aluminum medallion and LEDs on both sides
Customized LEDs on fan blades and the inner edge of the fan frame
Multiple lighting effects/fan speed control via L-connect software
Improved static pressure and airflow while remaining silent
PRODUCT NAME
UNI FAN AL120
MODEL
AL120-3B
AL120-1B
AL120-3W
AL120-1W
COLOR
Black
White
NUMBER OF FANS
3
1
3
1
CONTROLLER
Yes
No
Yes
No
MATERIAL
PBT/PC/Aluminum
FAN DIMENSION
120 X 120 X 25mm
RATED VOLTAGE
DC 12V (FAN) & 5V (LED)
FAN SPEED
800~1900 RPM
AIR PRESSURE
2.62 mmH2O (Maximum)
AIRFLOW
64.5 CFM (Maximum)
ACOUSTIC NOISE
17 ~ 28.3 dB
LOCKED CURRENT
>= 50mA
BEARING TYPE
Fluid Dynamic Bearing (FDB)
OPERATION VOLTAGE
DC 12V & 5V
START-UP VOLTAGE
DC 6.0V
INPUT CURRENT
0.22A(FAN) / 0.66A (LED)
INPUT POWER
5.94Watt
WARRANTY
2 years
Closer Look
The Lian Li UNIFAN AL120 is sold in multiple varieties: first in color with black and white options and then in packs with single fans coming as themselves and the dual- and triple-packs arriving with the controllers. With a single controller you can control up to 16-fans with a maximum of 4 controllers connected to a system for a total of 64 fans. Our sample is the triple pack which comes in a thick box that crams everything sinside.
Here is what comes inside the triple pack box: 3x UNIFAN AL120, the controller box, SATA powers, RGB connectors, fan screws, adhesive pads, and the custom cables for each fans. You may use each fans individually, all you need to do is connect their cable. You will still need the controller box to control color option.
Here is the controller box with all the cables connected for hooking it up to the system.
The AL120 is a standard 120mm fans with a 25mm thickness so its standard size. Its primary difference from the UNIFAN SL120 is the thicker frame on the SL120 eats up a larger area of the overall fan. This changes with the AL120 as the main lighting comes from the fans. To add some visual interest, Lian Li also embeds some trim lighting on the outer edge of the fan rim. From the side we can see the custom connectors that the UNIFAN system uses to mount to each other.
Mounting the UNIFAN AL120 is a matter of just aligning the notches to the space on the fan and slide them through. The fans will snap together and lock in place via friction and locking tabs. The strength of the fans when connected is quite significant.
When in stand-alone mode or combined, you will need at least one custom connector. It slides on one of the male ends of the fans, that's the one with the little contact pins sticking out. It slides and locks into place as well.
Finished Looks
Conclusion
Lian Li has an updated version of their L-connect software which launched together with the Unifan AL120 fans which updates support for all existing AL and UL-series fans from the company. The software still retains the same interface from the original which allows easy managing of fan clusters as well as speed options and colors.
The software works exclusively with the Lian Li controller hub included with Unifan packs. The bundle packs, both 2- and 3-packs will include controllers while the single fans will be standalone although I really don't see anyone want these fans as single only.
Using the software is pretty straight forward and changing them is real-time so seeing how the fan works is quite user-friendly. You will need to sort the fans according to how they're connected and this can be done in software as well. All in all, its a very intuitive software and very approachable for the user.
The fans will support various effects with the added bonus of sequential syncing which allows you to make light effects flow through various fans. The Lian Li software allows controlling of up to 16 fans per controller and a total of 64 fans with 4 controllers in total.  While I don't see anyone installing that many, you never know when you'd be first in making one. Kidding aside, its a nice redesign of the original UNIFAN which offers both improved performance but also a more popular choice of RGB lighting with the fans itself being illuminated. With that being said, both the Lian Li UNIFAN SL120 and AL120 offer a unique look but for those looking for a more practical and aesthetically striking option, the Lian Li AL120 is a great option.
The Lian Li UNIFAN AL120 is available in white and black color and in single and twin/triple packs. Backed by a 2-year warranty, I give it my B2G Recommended Seal.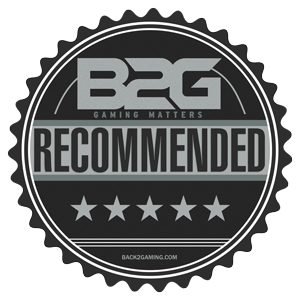 Lian Li UNIFAN AL120 120mm RGB Fan Review
Final Thoughts
Both the Lian Li UNIFAN SL120 and AL120 offer a unique look but for those looking for a more practical and aesthetically striking option, the Lian Li AL120 is a great option.
Pros
Simple but effective design
Good performance
Less cables on fans themselves
Cons
Increased cable mess in controller side
Pricey for full case coverage