Warning! We are revealing spoilers in this review, so read at your own risk.
We see cute girls doing cute things, we watch. That's what's in the mind of a slice-of-life moeblob fanatic. This series that we're going to talk about is quite different – in this case, we got cute adults doing cute things.
New Game! is the story of Aoba Suzukaze (voiced by Yuuki Takada) who is a newcomer at game studio Eagle Jump. Eagle Jump develops the "Faeries Story" series, which is Aoba's favorite game. Her inspiration, Kou Yagami (voiced by Yoko Hikasa), is a character designer for the company, and Aoba is inspired by Kou's character designs – that's the reason why she applied there as a rookie artist.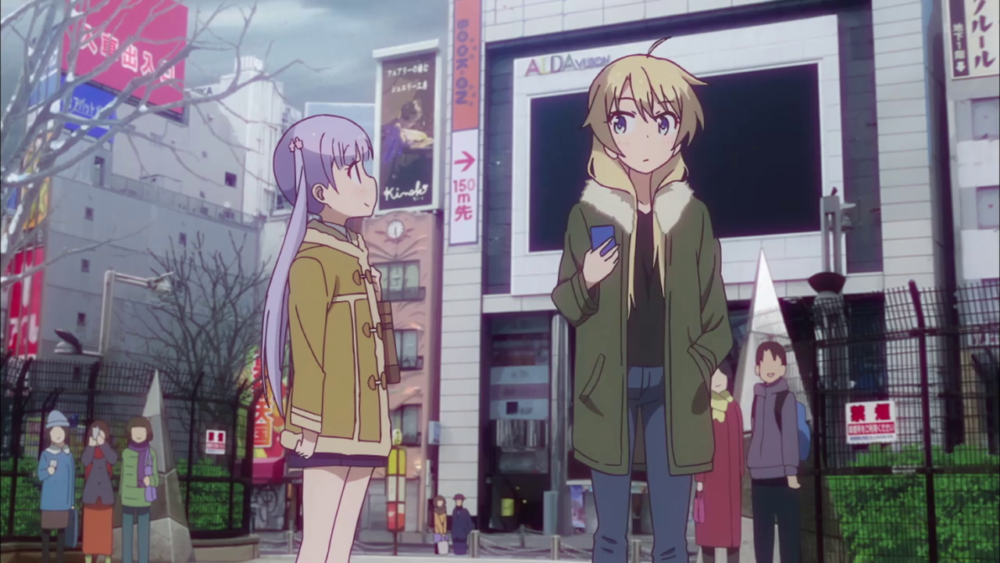 At Eagle Jump, she met other workmates who have their share of quirks – Hajime Shinoda (voiced by Megumi Toda) collects lightsabers, Hifumi Takimoto (voiced by Megumi Yamaguchi) is so shy in person, and Yun Iijima (voiced by Ayumi Takeo) who seems a bit normal but is actually conscious of her figure.




Aside from Kou, we also have her close comrade and art director Rin Toyama (voiced by Ai Kayano), senior Shizuku Hazuki (voiced by Eri Kitamura) and airsoft-loving programming chief Umiko Ahagon (voiced by Chitose Morinaga).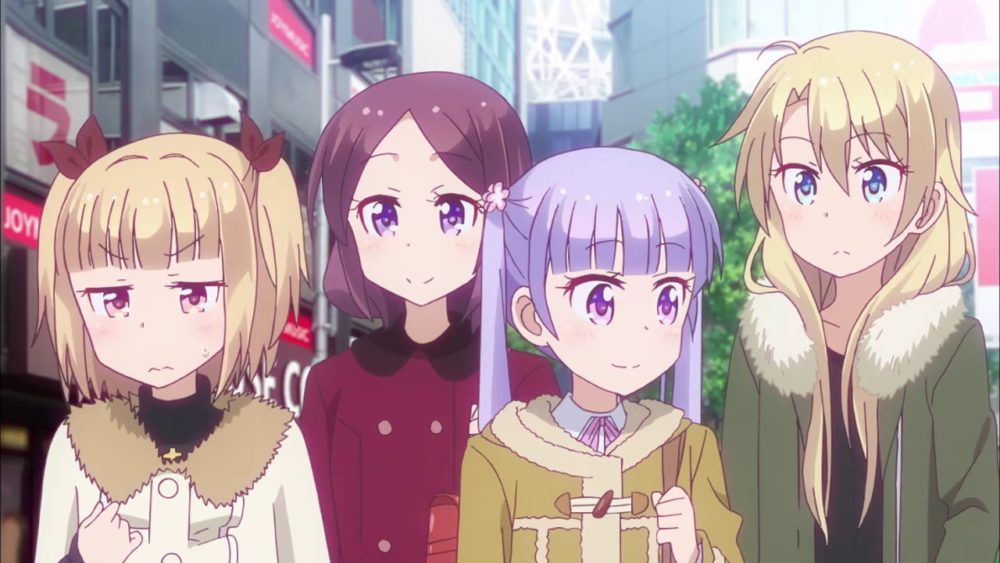 Story-wise, it's easy to digest – after all, it was based on a Manga Time Kirara Carat 4-koma manga of the same name penned by Shotarou Tokunou around 2013. New Game!, both as an anime and as a manga, can be enjoyed either way as it was adapted as is, with minor adjustments on the sequence of events.
As expected with Doga Kobo's works, the fluidity of some animation scenes are worth every second – not to mention the eye candy factor that is embedded in the characters' facial reactions. As far as I can see it, some of the scenes there are fabulously animated, making it a quality Doga Kobo product.
The caveat with the New Game! anime is that it gives us much moeblob that there will be something lacking after you watch each episode – something that makes you want to crave for more of it; and that is such a tease.
Overall, New Game! is a great watch – it gives the same vibe as SHIROBAKO with its work environment, and it sheds light on the game development industry from a non-dramatist perspective. BossMac, can we give this the "Editor's Choice" recommendation as well?
Images posted in this review are taken from the series itself for the purpose of additional reference. The series is not available legally in the country.