Comet Lake-S: Intel Hanging On
There's no going around it: Intel is hanging on as much as it can but with the competition scoring numerous victories as of its last-gen while Intel is struggling, a loss at this stage may mean that this is Intel's "Last Dance" at the top of the gaming mountain. There's no revenge narrative or breaking-the-stalemate story here. It's one of survival. Battling to keep a market position Intel has hold onto for such a long time that criticisms of its their lax development may ring true now that they have are trying to fight back an ever-evolving Ryzen threat.
Today, Intel releases its 10th-gen consumer5 desktop CPU to the market and in this review we'll be taking a look at the current flagship of the Comet Lake-S stack with the Intel Core i9-10900K. This 10-core CPU is perhaps their last bid into claiming a win against AMD, brandishing a 5.3Ghz boost – albeit for a single core – and a nominal Turbo of 4.Ghz. Of course all of these have a catch and we'll talk about that in this review.
We'll also have the Intel Core i7-10700K for review and you read that in full at the link. The i7-10700K returns HyperThreading to the top-end i7 SKU but being an 8-core, basically is a reformed i9-9900K but with Intel's improvements, has become a rather ideal chip.
With all of that said, let's dive right in as we analyze the CPU's gaming performance as well multi-core benefits and see if manages to keep Intel going, even for at least another generation, wherein perhaps within the expected shelf life of the 10th-gen CPU they may live to see the birth of their true successor; a 10nm or better architecture from Intel that will push the CPU war to a new era. Let's begin!
Major parts of this review is shared with our Core i9 10900K review. If you've read that review, you can jump straight to the conclusion.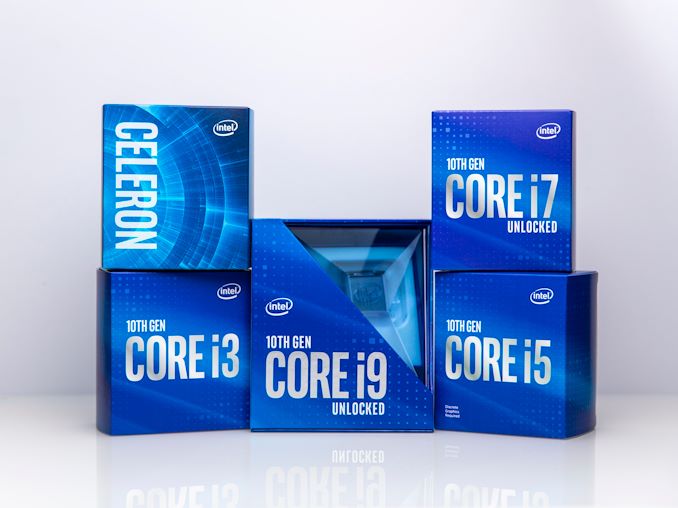 Intel 10th-gen CPU: What's New
There's really not a lot to talk about with the new CPU in terms of details but to dash through the specs, we do have plenty of SKUs launching and each of them are somewhat a more refined release than previous-gen. It's much more easier to discern models this time around with Hyperthreading present in the full stack. Much more prevalent as well as Intel pointing our Thermal Velocity Boost.
If you're not familiar, Turbo Velocity Boost sits on top of Turbo Boost 2.0 and Turbo Boost Max 3.0 but with board manufacturers can override Intel standards hence different boards having different CPU performance results but require better if not overdesigned VRMs. By default though, Intel fits the Comet Lake-S lineup from 125W and 65W.
We have the Intel Core i9-10900K sitting on top featuring a baseclock of 3.7Ghz and has a Turbo Velocity Boost(TVB) of  5.3Ghz. This is followed by no-IGP models and non-K models but we're not interested in those so up next we have the i7 in the stack back with Hyperthreading, the i7 10700K and so forth. The chart is listed below for your reference. For a quick summary, the most noteworthy models here are the i9-10900K of course to see how Intel does 10-core on mainstream and then the i7-10700K which goes head-to-head with the 9900K versus last-gen. then we have the i5-10600K and i6-10600 for mainstream which is a  great middleground for mainstream builds and at its pricepoint, its both i5 will look to beat out the 3600 and 3600X from AMD. Last up is i3-10100, the entry-level 10th-gen Core CPU this generation and this pricepoint has always been the go-to for many builders and will be a good competition for AMD's newer entry-level CPUs.
While the CPUs may be straight-forward, the motherboards are fairly kept to the high-end for the launch wave and we'll here more about the other 400-series chips in the coming days. For now the Z490 is the top-end motherboard chipset and will support the entire range of 10th-gen CPUs from Intel for LGA1200.
| SKU | Cores / Threads | Base Clock | Turbo Boost 2.0 | Turbo Boost Max 3.0 | All Core Turbo | Thermal Velocity Boost/All Core | TDP | Suggested Pricing (USD) |
| --- | --- | --- | --- | --- | --- | --- | --- | --- |
| i9-10900K | 10C/20T | 3.7 GHz | 5.1 GHz | 5.2 GHz | 4.8 GHz | 5.3/4.9 GHz | 125W | $488 |
| i9-10900KF | 10C/20T | 3.7 GHz | 5.1 GHz | 5.2 GHz | 4.8 GHz | 5.3/4.9 GHz | 125W | $472 |
| i9-10900 | 10C/20T | 2.8 GHz | 5.0 GHz | 5.1 GHz | 4.5 GHz | 5.2/4.6 GHz | 65W | $439 |
| i9-10900F | 10C/20T | 2.8 GHz | 5.0 GHz | 5.1 GHz | 4.5 GHz | 5.2/4.6 GHz | 65W | $422 |
| i7-10700K | 8C/16T | 3.8 GHz | 5.0 GHz | 5.1 GHz | 4.7 GHz | N/A | 125W | $374 |
| i7-10700KF | 8C/16T | 3.8 GHz | 5.0 GHz | 5.1 GHz | 4.7 GHz | N/A | 125W | $349 |
| i7-10700 | 8C/16T | 2.9 GHz | 4.7 GHz | 4.8 GHz | 4.6 GHz | N/A | 65W | $323 |
| i7-10700F | 8C/16T | 2.9 GHz | 4.7 GHz | 4.8 GHz | 4.6 GHz | N/A | 65W | $298 |
| i5-10600K | 6C/12T | 4.1 GHz | 4.8 GHz | N/A | 4.5 GHz | N/A | 125W | $262 |
| i5-10600KF | 6C/12T | 4.1 GHz | 4.8 GHz | N/A | 4.5 GHz | N/A | 125W | $237 |
| i5-10600 | 6C/12T | 3.3 GHz | 4.8 GHz | N/A | 4.4 GHz | N/A | 65W | $213 |
| i5-10500 | 6C/12T | 3.1 GHz | 4.5 GHz | N/A | 4.2 GHz | N/A | 65W | $192 |
| i5-10400 | 6C/12T | 2.9 GHz | 4.3 GHz | N/A | 4.0 GHz | N/A | 65W | $182 |
| i5-10400F | 6C/12T | 2.9 GHz | 4.3 GHz | N/A | 4.0 GHz | N/A | 65W | $157 |
| i3-10320 | 4C/8T | 3.8 GHz | 4.6 GHz | N/A | 4.4 GHz | N/A | 65W | $154 |
| i3-10300 | 4C/8T | 3.7 GHz | 4.4 GHz | N/A | 4.2 GHz | N/A | 65W | $143 |
| i3-10100 | 4C/8T | 3.6 GHz | 4.3 GHz | N/A | 4.1 GHz | N/A | 65W | $122 |
Story Time: Skylake V4 Advanced Age Edition
The "Lakes" CPU from Intel has been with us since Skylake and they are built on Intel's 14nm process. Broadwell, which didn't have a mainstream commercial launch, was the first 14nm CPU but Skylake was the first commercially-available mainstream 14nm CPU for MSDT back in 2015.  This was followed by Kaby Lake which would complete the tick-tock cycle and Intel present new developments for the architecture or the fab process. Such was not the case and Kaby Lake was followed by Coffee Lake in 2018 and after that was Coffee Lake Refresh.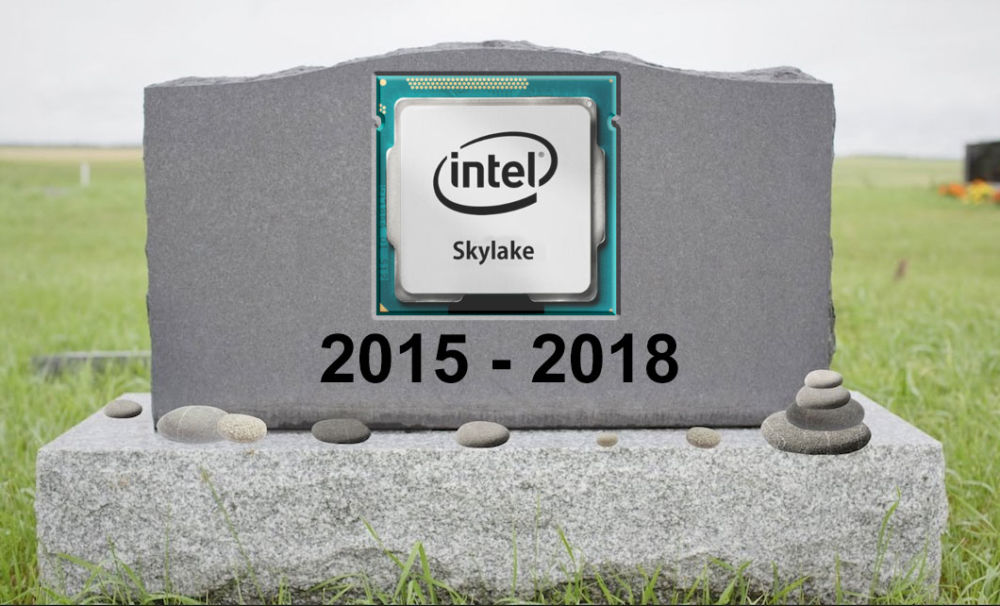 Yes, that's right. We've had that Skylake all the from 2015 up to now and while technology advances so fast, Intel CPUs have been in limbo for the past 5 years but Intel wasn't going to let that stop them. With every release since Skylake, we've seen frequencies jump and we've finally reached an era of 5Ghz CPUs, although not as a base clock, but still, easily achievable. This managed to keep Intel fighting but the other part of their survival strategy is to increase core count. Skylake was a quad-core CPU and today we'll be taking a look at a 10-core CPU on mainstream. Intel has held off on increasing core counts for so long that despite whatever their reason was for not doing so, it slowly plagued their product. This is despite the fact that this has happened before.
History Has a Way of Repeating Itself
Back in the Pentium days of the early 2000s, Pentium was chasing clocks speeds, going from 1.6Ghz all the way to 3Ghz or more. The main problem here was heat. Mind you this was all single core chips. AMD released the first dual-core mainstream CPU and they found success. After over half-a-decade, Intel manages to rise back with their Core 2 Duo CPUs. AMD would remain competitive, battling the eventual release of Intel Core  (i7, i5, i3) with the FX CPUs. This would be met with much criticism, with people arguing that it is not a true multi-core CPU due to its design of shared resources between cores. AMD would eventually see defeat in the market with their Piledriver FX CPUs which chased high-CPU clocks at its 8-core count while requiring high-end AIO cooling to operate.
Past forward to modern times and with Coffee Lake Refresh the consumer reception was souring for Intel and mainstream favor for the DIY market has been with AMD. A market where the majority of gamers are counted in as its major demographics and with recent marketing for both CPU brands embracing esports as part of their campaigns, it has never been a better time to be a gamer. With so much love for gaming, it has of course become part of the marketing messaging that both AMD and Intel are drumming up in. But enter a new buzzword: content creation.
All throughout those times, AMD was pushing with their multi-core approach. Slicing through Intel's market, AMD has finally achieved notable market success and after almost a decade, history repeats itself with Intel sitting in the same position AMD was with the Piledriver FX: high clocks, high heat, high price, but questionable performance and in this review, we'll see if the Core i9-10900K can hold on to that gaming crown.
Test Setup & Methodology
Multi-core enhancement is disabled by default on our test motherboard hence the 9th-gen which has it on by default, has been disabled as well.
Test Setup: Intel "10th-Gen"
Processor
Intel Core i9-10900K
Motherboard
ASUS ROG MAXIMUS XII EXTREME
RAM
Gskill TridentZ RGB DDR4-3600 32GB (8GB)x4 CL16
VGA
NVIDIA GeForce RTX 2080 Ti Founders Edition
Storage
Seagate FireCuda 510 1TB
Power Supply
Seasonic Platinum 1050w
Test Setup: Intel "10th-Gen"
Processor
Intel Core i9-10900K
Motherboard
ASUS ROG MAXIMUS XII EXTREME
RAM
Gskill TridentZ RGB DDR4-3600 32GB (8GB)x4 CL16
VGA
NVIDIA GeForce RTX 2080 Ti Founders Edition
Storage
Seagate FireCuda 510 1TB
Power Supply
Seasonic Platinum 1050w
Test Setup: AMD
Processor
AMD Ryzen 9 3900X, AMD Ryzen 7 3700X
Motherboard
ASUS PRIME X570
RAM
Gskill TridentZ RGB DDR4-3600 32GB (8GB)x4 CL16
VGA
NVIDIA GeForce RTX 2080 Ti Founders Edition
Storage
Seagate FireCuda 510 1TB
Power Supply
Seasonic P1000 Platinum 1000w
All tests are performed in an open bench with ambient room temperature kept at 35*C (Because its summer in the Philippines.)
Motherboards are updated to the latest BIOS during time of testing kept at their out-of-box settings aside from XMP frequencies when running stock benchmarks.
As many already know, most motherboards will have varying frequency multipliers and this may affect performance overall. As this is part of their out of the box configuration we see it fit to use them as is.
As always, we'll let the numbers do the talking.
Best Practices
Same thermal paste and same application method used on all cooler mounting. A pre-benchmark stress test is performed to let the TIM settle. We use Thermal Grizzly Kryonaut for all our testing.
A fresh install of Windows 10 Pro is used for every sample testing. The OS image contains all benchmarks and games. Drivers are installed after image is installed.
An average of 3 benchmark runs is used for test sampling.
Benchmarks Used
Maxon Cinebench R20 – Multi-threaded CPU benchmark
Blender 3D – BMW 2.7 CPU Render benchmark
POV-Ray 3.7.1 – Multi-threaded Render benchmark
HWBot x265 – 1080p and 4K x265 CPU encoding benchmark
7zip Benchmark – a compression benchmark
wPrime 1024M – multi-threaded prime benchmark
SuperPI 32M – single-threaded prime benchmark
PugetBench for Photoshop – an Adobe Photoshop benchmark developed by PugetSystems
Adobe Media Encoder – an NLE encoding benchmark
Corona Bench 1.3 – a rendering benchmark
V-ray 4.10.07 – a raytracing benchmark
3DMark Time Spy – a DirectX12 gaming benchmark
3DMark Fire Strike – a DirectX 11 gaming benchmark
PCMark10 Extended – a complete system benchmark
PCMark10 Digital Content Creation – the content creator sub-score from the Extended test
Other Software
Latest LAN Speed Test via LST Server
Latest AIDA64 (Stress Test) or
Prime95 26.6 non-AVX version – Custom 12K (Stress Test)
Latest CPU-Z
Latest GPU-Z
Latest HWnfo 64-bit
Test OS Environment
Windows 10 Pro 1909
Latest NVIDIA GeForce Game-Ready drivers
Latest AMD Chipset/Radeon drivers (when applicable, AMD boards)
Latest DirectX end-user runtime
Measuring Equipment:
Flir One USB Thermal Camera via Thermal Imaging+ app
HP-9800 AC wattmeter with USB interface for app logging
Sound level meter
Network Hardware
ASUS ROG Rapture GT-AC5300 Router
We would like to thank the following for our reviews:
Thanks to UL Benchmarks for providing access to their benchmarks for our reviews.
Arithmetic Test
SuperPI 32M (Single-threaded)
wPrime  1.55 1024M (Multi-threaded)
Encoding Test
HWBOT x265 Benchmark v2.2
7zip 19
Rendering Test
CineBench R20
POV-Ray 3.7.1
V-Ray Benchmark 4.10.07
Corona Benchmark 1.3
Blender 2.87: BMW 2.7 CPU Benchmark
Content Creation Test
PugetBench for Photoshop
Adobe Media Encoder (Experimental)
System Performance – PCMark 10
PCMark10 Extended
PCMark10 Extended Test – Digital Content Creation
3DMark Benchmarks
Time Spy (DX12)
Fire Strike (DX11)
Gaming Performance (1080p)
We'll comparing actual gaming performance of our Intel Core i9-10900K and i7-10700K versus its direct rivals, the AMD Ryzen 9 3900X and Ryzen 7 3700X in some of the most popular games available right now. These actual gameplay tests are done using an RTX 2080 Ti to show the true gaming offering of the new Core i9 10900K and Core i7 10700K vs. the 3900X and 3700X. We'll be testing in 1080p, 1440p and 4K in these tests. The results are below and onwards:
DOTA 2 (DX9)
Rainbow Six: Siege (DX11)
Call of Duty Modern Warfare (DX12)
Monster Hunter: Iceborne (DX12)
Gaming Performance (1440p)
DOTA 2 (DX9)
Rainbow Six: Siege (DX11)
Call of Duty Modern Warfare (DX12)
Monster Hunter: Iceborne (DX12)
Gaming Performance (4K)
DOTA 2 (DX9)
Rainbow Six: Siege (DX11)
Call of Duty Modern Warfare (DX12)
Monster Hunter: Iceborne (DX12)
Power Draw & Temperature
To measure power draw, we hook-up our power meter on another system via USB. Our power meter is capable providing a chart of power the watts currently being consumed by the unit plug into it. We take the average of 15 minutes idle and 15 minutes load to show our power daw. Our load test is SuperPI 12K. A power virus scenario which you will never encounter on regular use. This is a worst-case scenario but is lighter on power than our previous AIDA64 stress test which is an AVX test, which draws more power than normal. The raw data from app is gathered and we get our results.  Temperatures are also captures during this time.
Various configurations will play a factor on how much you are consuming and the same applies to our test. We try to keep our test bench uniform at all times (same memory, graphics card, board if possible, etc). All tests are done with the motherboard or CPU on out-of-box settings as indicated in our Test Setup page with only XMP applied.
CPUs behave on how motherboard vendors handle their boost clocks. In this case, ASUS has opted to disable multi-core enhancement on this board which restrains our CPU to default Intel settings which is a 125W TDP. ASUS has indicated that users can change this  but we're interest in seeing how processors perform on an out-of-box scenario. AMD has their own implementation but is a little more tame than what Intel permits with their motherboards. The chart below shows our 20 minute stress test with the frequency and temperature readings over time.
As you can see, both CPUs idle in their boost states in the first few seconds but once the workload is initiate a few seconds in, the difference in how they handle all-core load kicks in. Intel will have its Turbo Boost Max kick-in and that will push the CPU but only for a short duration, as it drops to its maximum 125W TDP rating. In this state, The 3900X and 10900K sit just aa few Mhz apart for the rest of the stress test.
Overclocking
Overclocking the i9 10900K is the same experience as the 9900K with the main barrier being heat that the CPU outputs once its loaded on 5Ghz on all cores. With 10-cores under load, temperatures go up really fast and while I'm quite confident our sample is stable even on 5.1Ghz with 1.3v, the temperature makes it quite the challenge. This 10900K refuses to boost on 5.3Ghz even with a 1.5v CPU voltage and I actually did not have much confidence in this CPU especially with its heat output during Turbo.
On the concept of a 5Ghz 10-core CPU, it's quite remarkable but even with an OC, we don't see the a 10900K going head to head with a golden 3900X at 4.6Ghz on a multi-threaded rumble.
Conclusion
Intel is facing an uphill battle against a powering-up AMD and with the battles shifting from more-Ghz to the more-cores, it's already become apparent there's only so much you can squeeze out of an aging architecture. 14nm was just not made to be on a package this small and we're seeing the seams burst as Intel plugs it in with various tricks to push it further.
We practically been previewed the Comet Lake-S when Intel released the 9900KS from last-generation. An all-core 5Ghz 8-Core CPU that managed to squeeze that clock speed in its TDP rating. From that release, Intel played around with the die and how they cool this CPU prettty much and we now have a refined 10th-gen that can manage  its heat output much better. But performance-wise, we're not getting much.
With the Core i9-10900K being a 10-core processor, it's value sits with productivity software and as our testing shows, prolonged and single-core benchmarks benefit the Core i9-10900K  but in purely multi-threaded work especially rendering and multimedia work, the AMD Ryzen 9 3900X easily beats the i9-10900K. The situation is made worse by the fact that AMD does this at lower clocks and while Intel can benefit from a single-core efficiency advantage, the 10900K falls a bit short when it comes to multithreaded work.
Talking about gaming performance, the Core i9-10900K is obviously a work processor given the number of cores but as a flagship, it has to offer the best of all worlds. The i7-10700K still edges it out overall due to its higher core clocks but that has always been the case even with last year's release.  But just to sum it up for anyone curious if its good for gaming or not, it delivers nicely but nothing we haven't seen before.
When compared to the i9-9900K, the story is pretty much the same.
Passing judgement on this generation is an article all its own so we focus on what we have at hand: the Core i9 10900K. As a 10-core CPU, Intel is now playing AMD's game: pushing more and more cores but at 10-cores, is still too short to content with the AMD Ryzen 9 3900X clock for clock in multi-threaded applications. Motherboard helps Intel here a bit by allowing the CPU to push itself by removing power limitations, basically letting the CPU keep Turbo Boost forever, but letting the Core i9 10900K run at 4.9Ghz all the time produces  a massive amount of heat which is why we think ASUS has shipped their ROG boards with disabled MCE. This may change with a BIOS update as the 0508 pre-launch BIOS prompts the user on first boot if they want to remove power limits. Again, at 4.9Ghz, the CPU draw more than 320W from the wall and depending on how good your cooling is and good your CPU is, it will breach past 90*C. In our case, even heavy AIO cooling isn't enough to cool the CPU under heavy loads.
Its worth noting that this CPU can do 5.3Ghz under certain situations, and while that may help in certain single-core workload, it is the idea of being stable 5.3Ghz that excite me and pushing all the core to 5.3Ghz and up is something I've been meaning to do once I get my hands on a retail chip. Intel has improved the design on the die for the 10th-gen Core processors and much exploration will be done once it has been released. The good news is that you're getting a cooler chip provided it runs on its rated TDP as you can see in our temp and draw testing. While its alright to let an unrestrained Turbo run on short workloads, anyone that isn't on a custom loop may experience deterioration quickly as well as a warmer room.
The Core i9-10900K has a tray price of $488 but posts in Newegg and Amazon has seen the Core i9-10900K at $599 or more. This is pretty much the same as any primary launch and given the global pandemic situation right now, logistics play a huge part in hurting most economies. Still, at launch, it's definitely the tax one has to pay for first-adopter status notwitholding the platform cost with the 10th-gen requiring new 400-series motherboard particularly the Z490. The Core i9-10900K is not a CPU for everyone and barring first-adopters tax, it should level to $500 in a few months. At the price, it will still compete with the Ryzen 9 3900X but if and should AMD slash prices, this may be a more interesting situation especially if the $750 Ryzen 9 3950X makes it a tighter market.  What muddies the situation here is do you need all these cores? Intel's gaming performance should entice gaming/workstation users who want the best-of-the-best despite that being a bit contested at this point but with motherboard hoping to sway decision towards this new release by tapping into the burgeoning content creator market, there may be some situations where AMD's aging platform, be the cause of someone's dilemma.
There's no going around it: this is Intel's last dance at being competitive to AMD. With news of Rocket Lake already brewing and 10nm already on laptops, there's hope for progress as of this moment, Intel's Core i9-10900K doesn't change much in the current landscape, whether it'd be gaming or content creation. Still, the 10900K proves to be enough to keep high-end consumers who are willing to compromise or understand their work/play scenario to appreciate this CPU.
Intel Core i9-10900K 10-Core Processor Review
Final Thoughts
A capable CPU for modern computing requirements but is held back by its price, an expensive platform and an aging architecture.
Pros
Decent gaming performance
Good improvement on temperatures
Excellent single core performance
Soldered IHS
Cons
Ryzen 9 3900X is superior in multi-threaded work
Premium pricing
No cooling included with retail package
Minimal improvement in terms of gaming from last gen