Price/Where to Buy
US: $149 ASUS PHOENIX GTX 1050 Ti in Amazon
PH: Php8640 – PCHUB
The NVIDIA GTX 1050 Ti has been a godsend for pretty much all brands allowing a more acceptable balance between performance and price which offers greater value to users without actually undermining what it takes to be an acceptable gaming graphics card. That said, a lot of brands do try and make their version as attractive as possible to customers whether it be price or looks and in ASUS' case, quality always takes the cake as the company shoots at the GTX 1050 Ti stack with a few options including the single-fan solution which we'll be taking a look at today promising great compatibility along with whisper quiet performance. We have the ASUS PHOENIX GTX 1050 Ti for review! Read on!
ABOUT THE NVIDIA GTX GTX 1050/1050 Ti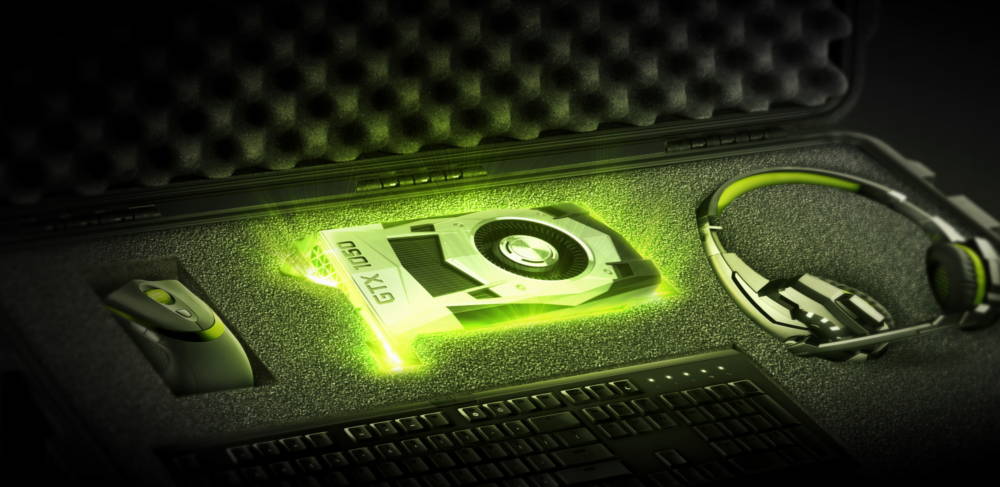 The NVIDIA GTX 1050 feature 640 CUDA cores and 2GB of GDDR5 memory. The GTX 1050 Ti will have a larger set of 768 CUDA cores with 4GB of GDDR5 memory. The GTX 1050 price will start at $109 and the GTX 1050 Ti will be priced starting at $139. There will be no Founders Edition for both cards.
The GTX 1050 Ti has a base clock of 1290Mhz and can boost up to 1392Mhz as NVIDIA specs. Memory clock runs at 3504Mhz. The GTX 1050 runs with a base clock of 1354 MHz and has a Boost Clock of 1455 MHz. Memory Clock is also 3504 MHz.
ABOUT THE ASUS PHOENIX GTX 1050 Ti
Much like the EXPEDITION 1050 Ti, the clocks for the ASUS PHOENIX GTX 1050 Ti are kept to reference with a 1290Mhz base clock and a 1392Mhz boost clock frequency. Memory is still 4GB with output display options still rocking one of each: DVI-D, HDMI 2.0b and DisplayPort 1.4. The ASUS PHOENIX GTX 1050 Ti also doesn't require a PCIe power connector and is completely powered off the PCIe slot.
4GB 128-Bit GDDR5
Core Clock 1290 MHz
Boost Clock 1392 MHz
1 x Native DVI-D 1 x Native HDMI 2.0b 1 x Native DisplayPort 1.4
768 CUDA Cores
PCI Express 3.0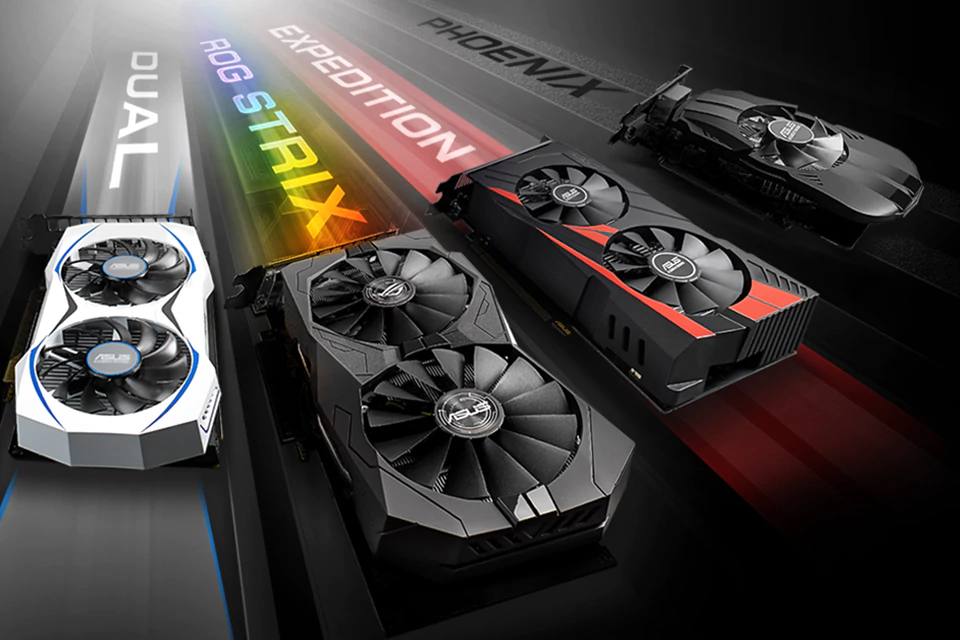 Unboxing
Product Gallery
Performance Testing
Test Setup
Processor: Intel Core i7 7700K
Motherboard: ASUS ROG Maximus IX APEX
Memory: G.Skill Trident Z DDR4-3200GB 16GB
Storage: Intel SSD 750 NVME U.2 SSD
PSU: Seasonic P1000
Cooling: Thermaltake Water 3.0 Riings 360mm
Monitor: ASUS ROG PG27AQ
VGA: ASUS Phoenix GTX 1050 Ti
For a full-hardware workout, visit http://www.futuremark.com for our benchmarks of choice.
For benchmarking methodology please see our game benchmark method guide.
Frame rates and frame times of a 60-second game play were recorded using FRAPS v3.5.99. The test results are the average of 3 benchmark runs. Since this is a GPU review, we benchmarked the area of the games that put heavy load on the GPU.
All our test runs are repeatable, click the links below for area and details. Read our benchmarking methodology.
The games and corresponding image quality settings are show in each game tab.
Note: Some proprietary technologies of NVIDIA like PCSS, HBAO+, and HairWorks work on AMD GPU's but we decided not to use them.
Rise of the Tomb Raider
The reboot of the gaming phenomenon Tomb Raider puts players in Lara Croft's hiking boots as we pick-up from the last game. Featuring upgraded graphics, DX12 support and new image quality improvements, this game challenges new hardware with its graphical offering.
DirectX11
Anti-aliasing: FXAA
Very High settings
Ambient Occlusion: On
Pure Hair: On
Vignette Blur: Off
Motion Blur: Off
Bloom: On
Tessellation: On
Screen Space Reflections: On
Lens Flares: On
Film Grain: Off
The Witcher 3
CD Projekt Red's latest installment in the Witcher saga features one of the most graphically intense offering the company has to date. As Geralt of Rivia, slay monsters, beasts and men as you unravel the mysteries of your past. Vast worlds and lush sceneries make this game a visual feast and promises to make any system crawl at its highest settings.
Frame Rate: Unlimited
Nvidia HairWorks: Off
Ultra Settings
Motion Blur: Off
Blur: Off
Anti-aliasing: On
Bloom: On
Sharpening: High
Ambient Occlusion: SSAO
Depth of Field: On
Chromatic Aberration: Off
Vignetting: On
Light Shafts: On
DOTA2
The most popular game on Steam and the biggest competition in eSports; DOTA 2 is powered by the Source 2 engine. The game is fairly light on low to medium settings but maxed out with heavy action on screen especially during clashes can really stress most systems especially with Reborn update. This is a game where frame times matter as responsiveness is very important in high-stakes competition.
DirectX9 (default)
Best-Looking slider setting (Ultra)
FPS_MAX 240
Vsync OFF
Grand Theft Auto V
The fifth and most successful installment to date in the highly controversial Grand Theft Auto series brings a graphical overhaul to the PC version of GTA V which many have lauded as a superior approach in porting a console game to PC. Featuring large areas and detailing, GTA V is a highly challenging application in terms of scene complexity.
FXAA Off
MSAA 4x
TXAA Off
Very High settings
Anisotropic Filtering: 16x
Motion Blur disabled
Advanced Graphics enabled
Crysis 3
The most visually intense game to have ever been made during its time. Prophet is back to take on the Ceph and Cell after a long sleep and the world isn't what it was when before he got frozen. CryEngine 3 is behind this beautiful beast that will put a lot of systems to their knees. The opening level shows off the exquisite particle and water rendering of the engine capable of still giving modern GPUs a workout to this day.
Texture Resolution: Very High
Anti-aliasing: SMAA 2Tx
System Spec: Very High
Anisotropic Filtering: 16x
Motion Blur: Disabled
TEMPERATURE & POWER CONSUMPTION
To measure both power consumption and heat, we stress the video card and record the peak values for heat and wattage. We use default values on the cards and stress test them using 3DMark FireStrike Ultra in 20 loops to simulate gaming loads and this is where we also base our power draw. System power draw is measured from the socket.
As evident by our initial GTX 1050 Ti testing, the ASUS PHOENIX retains the low-power draw of the card drawing only 83.9w average peak load on our test. Temperatures are significantly just a tad bit higher than most dual-fan cooled GTX 1050 Ti with only a single fan and aluminium heatsink to work with but given the relaxed cooler, the card actually doesn't bog down from the stress and still sits well within our comfort zone.
CONCLUSION
Lets break it down for the Phoenix GTX 1050 Ti:
Performance. Focused as a 1080p gaming solution, we went a bit harsh on the GTX 1050 Ti pitting it in our high-end GPU gauntlet of benchmarks but ultimately came out performing quite well even especially in DOTA2 where both its frame times and framerate performance were particularly great for this title. Overall, leaving the detail settings to GFE should yield the best results to give a sustained 60FPS to most titles but most games should be playable in 1080p on high with the GTX 1050 Ti.
Build Quality. The ASUS GTX 1050 Ti is pretty much what an NVIDIA reference card for the GTX 1050 Ti would be like if they didn't show up with a FE style graphic on the promo materials. The high-quality PCB and componentries all scream ASUS and while the cooling solution isn't beefy in any way, it is sufficient for this card.
Functionality. The GTX 1050 Ti is a decent upgrade card if you're coming off an IGP or APU, its definitely a tangible upgrade. For older systems running 3-4 generations behind, its also going to be a decent upgrade given your CPU can handle the burden of modern games
Bundle. Varies by AIB.
Value. The SRP for the GTX 1050 Ti is $139 and the ASUS PHOENIX GTX 1050 Ti has an estimated SRP of Php8640.
The NVIDIA GTX 1050 Ti is intended to be a slot-in upgrade requiring no PSU upgrade and no power connector so even if you're running a 3-year  old system, you can just connect a new GTX 1050 Ti and feel an improvement in your overall gaming experience. The Pascal technology makes this happen and it translates to a really good entry into modern gaming particularly eSports which has become a portal of sorts for budding system builders and PC game enthusiasts looking to move away from the canned console experience. The GTX 1050 Ti and GTX 1050 are in their own space, filling in the final pieces of the GeForce GTX 10-series family allowing gamers on a really tight budget or who just want an affordable and smooth PC gaming performance at 1080p.
The ASUS PHOENIX sits as the entry level variant for the GTX 1050 Ti stack and while its single fan is enough, ASUS defines their series variants quite clearly with the EXPEDITION, DUAL and ROG STRIX each having their own defined purpose for each gamer niche. The ASUS PHOENIX serves as the solution for gamers that trust the quality that ASUS brings to the table and are particularly reliant on a no-hassle, drop-in upgrade that will serve them well throughout the years. Performance is pretty much tight versus overclocked models from competitors making this a purely value-based competition and ASUS does give the competition a run for their money with cooling pretty much the only saving grace that the overclocked models have against it. We'll actually give excellent props for the better power draw here in proportion to temps as the better efficiency should equate to better savings giving you ample returns on investment from efficiency faster than the other models.
The ASUS PHOENIX GTX 1050 Ti is an excellent choice if you're looking for an upgrade to your aging gaming rig with an older GPU or built-in graphics. For those who are in the know, the Phoenix represents ASUS stab at the entry-level market making their products more accessible to discerning users while for those who are not quite well-versed in PC building but know of who and what ASUS represents, it is still quite representative of the company's high-standard products with both build quality and performance ready to meet expectations. As a bonus, its single fan is able to adequately cool the card and still offer excellent efficiency, one of the best in our charts so ROI on power savings per FPS is quite high.
Price/Where to Buy
US: $149 ASUS PHOENIX GTX 1050 Ti in Amazon
PH: Php8640 – PCHUB
We give the ASUS PHOENIX GTX 1050 Ti our B2G Recommend Award!