Introduction
Easily hailed as the MVP of the RTX 3080 release, the ASUS TUF GAMING series provided people a touch of ASUS quality for a competitive price especially for regions that suffers heavy price gouging due to limited supplies. ASUS managed to keep their prices relatively low for the non-OC models of their 3080 TUF models but the OC models still rode on the premium bus with a higher price tag. Still, for a lot of people as long as its ASUS, its gotta be good so that was definitely a win for the company.
ASUS follows that up today with their TUF GAMING offering of the RTX 3070. Already a decent GPU, ASUS' enthusiast features hope to make the card even better and with our previous review of the ASUS TUF GAMING RTX 3080 OC showing us that ASUS doesn't want to see another Radeon cooler fiasco as they crank everything up to 11. In this review, we'll take a closer look at the performance of this card and see if the ASUS TUF GAMING RTX 3070 OC builds the TUF GAMING GPU as a major contender in the enthusiast GPU league. Read on!
Again, no stability issues. Just sayin'.
| | RTX 2080 Ti FE | RTX 3080 FE | ASUS TUF GAMING RTX 3070 OC | ZOTAC RTX 3070 TWIN EDGE OC | RTX 3070 FE |
| --- | --- | --- | --- | --- | --- |
| Architecture | Turing | Ampere | Ampere | Ampere | Ampere |
| CUDA Cores | 4352 | 8704 | 5888 | 5888 | 5888 |
| Boost frequency | 1635Mhz | 1710 MHz | 1815 Mhz | 1755 Mhz | 1725 MHz |
| Memory | 11GB GDDR6 | 10GB GDDR6X | 8GB GDDR6 | 8GB GDDR6 | 8GB GDDR6 |
| Memory bus | 352-bit | 320-bit | 256-bit | 256-bit | 256-bit |
Closer Look – ASUS TUF GAMING RTX 3070 OC Graphics Card Review
PCIe Gen3 vs. Gen4
NOTE: This is an excerpt from my NVIDIA RTX 3080 to confirm if PCI Gen4 has a performance impact on the new RTX 30 series cards. Quick answer is no. But read on for more details:
We'll start this off with the most frequently asked question: do I need to have PCIe Gen4 to maximize the RTX 3080? We'll answer that here. Given that PCI Express Gen4 is only present on AMD platforms, this test will answer two questions: 1) does Gen4 have an impact and 2) do we test with Intel or AMD?
Test Setup: Intel
Processor
Intel Core i9-10900K
Motherboard
ASUS ProArt Z490 Creator 10G
RAM
Gskill TridentZ RGB DDR4-3600 32GB (8GB)x4 CL16
VGA
NVIDIA RTX 3080 Founders Edition
Storage
Patriot Viper VPN4100 1TB
Power Supply
Seasonic Platinum 1050w
Test Setup: AMD
Processor
AMD Ryzen 9 3900X
Motherboard
ROG Crosshair VIII Formula
RAM
Gskill TridentZ RGB DDR4-3600 32GB (8GB)x4 CL16
VGA
NVIDIA RTX 3080 Founders Edition
Storage
Patriot Viper VPN4100 1TB
Power Supply
Seasonic P1000 Platinum 1000w
Here are our two test bench that we maintain for situations like this. I was already considering switching to AMD earlier this year but with Intel still holding on to their performance crown by a little bit, we stay for 1 more generation. Back to our test, our two systems will help us show show which system to use for this review.
For testing, we use the Final Fantasy XV benchmark. I find this benchmark more realistic than 3DMark Time Spy but speaking of 3DMark, here's a quick summary of some tests done with 3DMark for our Gen3 vs Gen4 comparison:
This tests goes through the feature tests as well as the more intense benchmarks from the 3DMark suite. We have a 2080 Ti on the Intel system just for a quick comparison if we do get a massive jump. There is a PCI Express test in 3DMark and we can see have an improvement there, proving that gen4 is still indeed present but in actual GPU performance, Gen4 does not really impact everything as the Intel system proves the better system from pure synthetics.
Back to Final Fantasy XV, testing on the same system with Gen3 against Gen4 we get the benchmark results below:
In an AMD vs AMD setup, the difference can be accounted to standard deviation. Here's some further charts for your reference:
The final set of charts shows us that we still get a minimal advantage on an Intel system which ultimately led me to decide to stick with our Intel system. This testing was done 3 days ago and thankfully results are favorable in my case as I would need to retest the entire lot we have.
Power Draw, Clock Speed and Temperature
We'll switch things up and open with the power and temperature behavior of the graphics card first. We use Final Fantasy XV Benchmark to simulate a gaming workload but for those looking extreme loads, we do put our cards through Kombustor on first installation for stress testing to check for stability. For our reviews though, we use Final Fantasy XV to simulate a true gaming scenario. Power draw is captured inline via PCAT or Powenetics so no other components affects readings. Readings are taken from the average 15 min idle readings for both load and idle.
Let's take a look at clock behavior versus temperature:
In the chart above we can follow the clock speed pattern as the card heats up during load. From the left we have the GPU clock as highlighted by the darker line and the lighter pink line is the temperature detailed on the left. Clocks climb to around 1940Mhz, that's actually close to the boost clocks of the RTX 3080 if not pretty identical. Temperatures are also a similar story: simply the best temps we've seen on gaming loads.
Thermal Images
Test Setup and Methodology
Processor: Intel Core i9 10900K
Memory: G.Skill TridentZ DDR4-3600 32GB
Storage: WD Blue SSD 1TB SATA
PSU: Seasonic Platinum 1050w
Cooling: Corsair H150i Pro 360mm AIO
Monitor: ROG PG27UQ 4K 144hz HDR1000
VGA: Listed
For a full-hardware workout, visit https://benchmarks.ul.com for our system warm-up and stress test of choice.
For benchmarking methodology please see our game benchmark method guide.
Test results are gathered and produced on CapFrameX. This makes it easier for use to get both line graph comparison and raw averages without extra tools. Simply the easiest tool for benchmarking andits available for everyone to use, free of charge. Check it out at capframex.com.
Since this is a GPU review, we benchmarked the area of the games that put heavy load on the GPU.
All our test runs are repeatable, click the links below for area and details. Read our benchmarking methodology.
DOTA2 – Kiev Major Grand Finals Game 5: OG vs Virtus.Pro (54:05 – 55:05)
Counter-Strike: Global Offensive: FPS Benchmark Workshop Map
The Witcher 3 – Woesong Bridge
Grand Theft Auto V – Palomino Highlands
Rainbow Six: Siege – Benchmark Mode
Shadow of the Tomb Raider – Kuwaq Yaqu
Call of Duty Modern Warfare 2019 – Fog of War
Monster Hunter World: Iceborne – Wildspire Waste
F1 2020 – Benchmark Mode
See our Youtube playlist for benchmark sequences.
Note: Some proprietary technologies of NVIDIA like PCSS, HBAO+, and HairWorks work on AMD GPU's BUT to maintain uniformity amongst GPUs, these have been turned OFF.
You can click on any of the benchmark charts enlarge. You can also move forward and backwards to quickly navigate through our charts via gallery view. For this test, only the out-of-box normal mode will be tested.
Kindly let me know if you spot an errors in the charts. I do my best to keep them error free but while test results are reliable and accurate, bringing them over to Excel and relying on formulas to generate the reports sometimes can cause mix-ups.
Counter-Strike: Global Offensive (CSGO)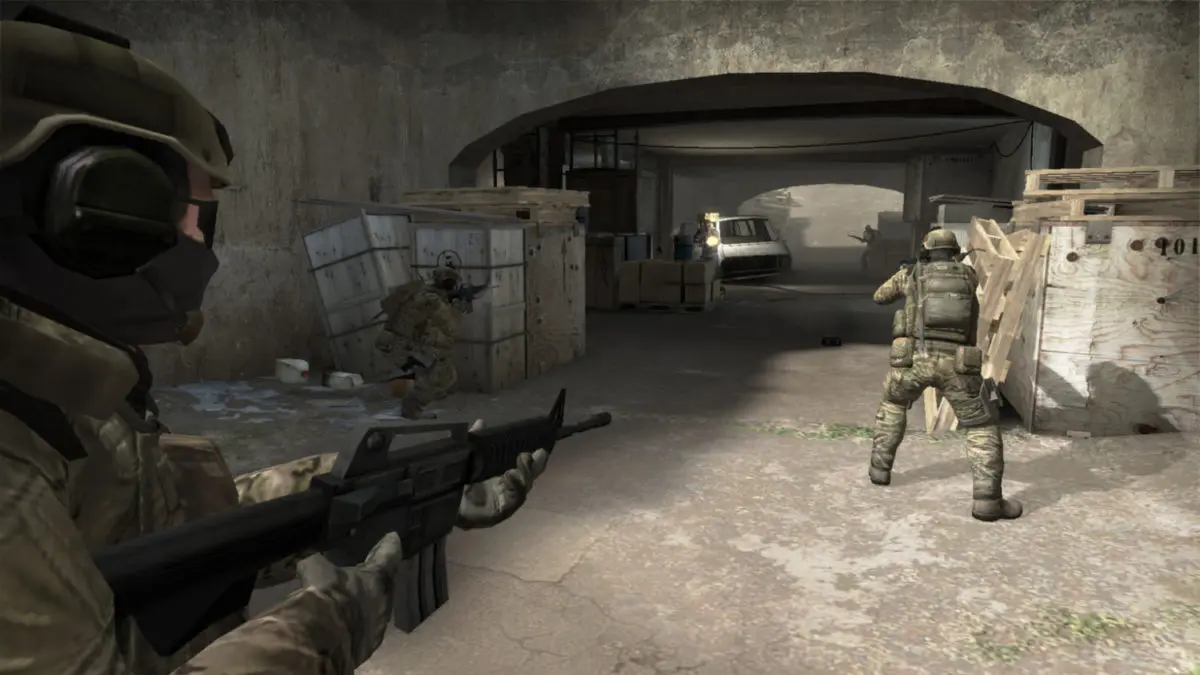 Counter-Strike: Global Offensive, popularly known as CSGO, competes for Steam's most popular game. It has found a resurgence in its popularity and has recently peaked in 2020 in the number of players that play the game. Based on Valve's Source Engine, the game received major asset overhauls during the years since its inception nearly 10 years ago. Still, it's a light game and can be played on fairly lighter systems but the competitive scene for CSGO has seen average players demand high FPS from their systems thus gaining favorable standing with GPU vendors just from the demand for higher FPS alone. CSGO is a game that can easily go past 500FPS on enthusiast systems on maximum settings. We're including CSGO as requested by our community.
API: DirectX9 (default)
Maximum In-Game Settings
Texture Streaming Disabled
Vsync OFF
DOTA 2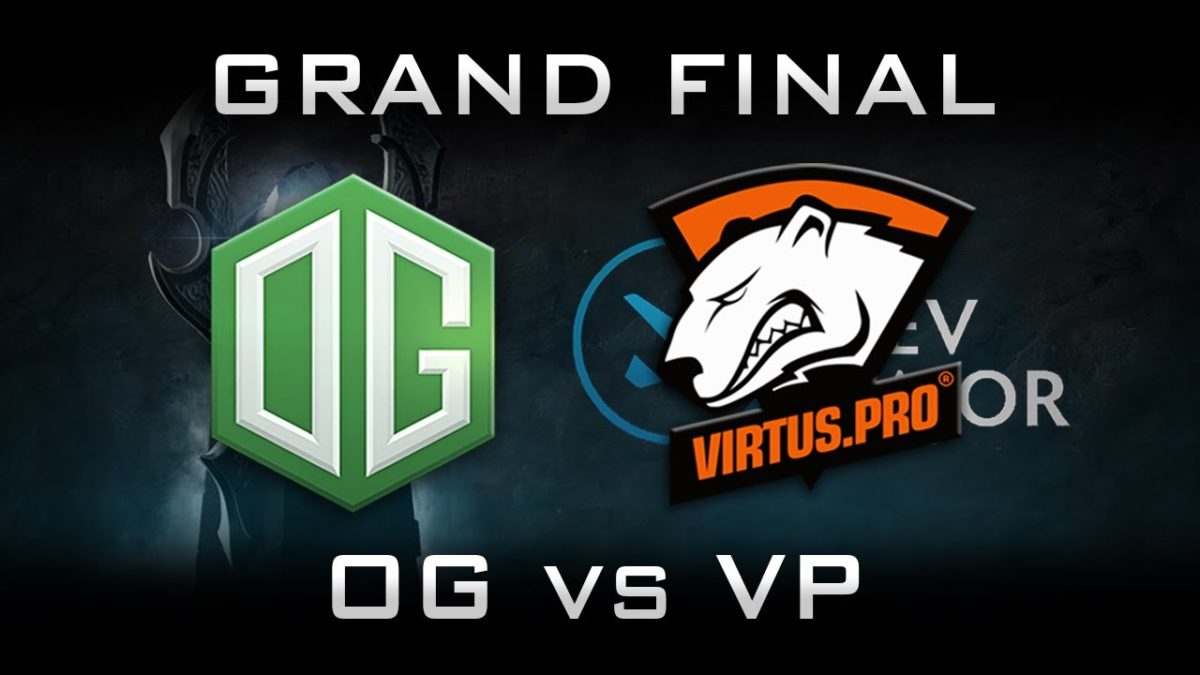 Note: JUNE 2020 – DOTA2 has recently implemented a transition from DirectX9 to DirectX11 and new install of the game will prompt users to switch from DX9 to DX11. With that said, we are testing DOTA2 in DX11 from now on.
In contention for the most popular game on Steam and the biggest competition in eSports: DOTA 2 is powered by the Source 2 engine. The game is fairly light on low to medium settings but maxed out, with heavy action on screen especially during clashes, can really stress most systems. This is a game where frame times matter as responsiveness is very important in high-stakes competition. We're looking at consistently low frametimes in this  game for the best experience
Our test uses actual game replay, using the segment from game 5 of the Kiev Major 2017 Grand Finals between OG and VP. The clash during the 54:05 to 55:05 of the game is a nice example of how much a system will get punished during intense team fights in DOTA2.
You can watch the replay of the actual game used in the benchmark here in Youtube or download the replay file here for your DOTA2 client: Game 3149572447. (save it to your DOTA2 replays folder)
API: DirectX11 (default)
Best-Looking slider setting (Ultra)
FPS_MAX 240
Vsync OFF
Rainbow Six: Siege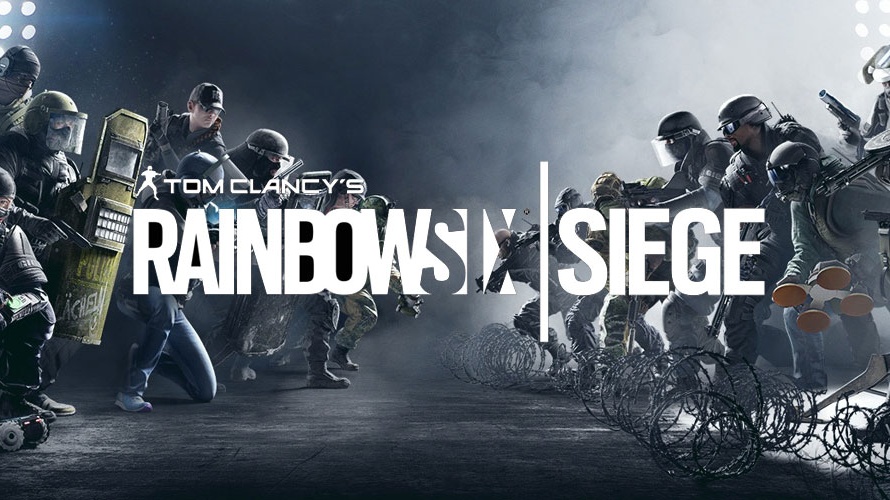 Nearly 4 years later and Rainbow Six: Siege has become a phenomenon after a lukewarm beginning. The massive shift in focus of the game sees it stepping into eSports territory and the excellent mix of gameplay mechanics, good design and a dedicated dev team has put R6: Siege in a position it couldn't even picture during launch. Rainbow Six: Siege focuses heavily on tactical and creative gameplay and its vertical levels and highly destructible maps encourage players to be quick on their feet so the action is always going. Powered by Ubisoft's own AnvilNext 2.0 engine which powers some of Ubi's recent visual masterpieces, R6:Siege also feature excellent graphics and can get very taxing at high detail settings. The game also features an Ultra HD texture pack download for those that want higher resolution textures but will of course demand more from the system.
API: DirectX 11
Ultra Settings
Anti Aliasing: TAA
Ultra HD Texture pack not installed
Ambient Occlusion: SSBC
Vsync OFF
The Witcher 3: Wild Hunt
CD Projekt Red's latest installment in the Witcher saga features one of the most graphically intense offering the company has to date. As Geralt of Rivia, slay monsters, beasts and men as you unravel the mysteries of your past. Vast worlds and lush sceneries make this game a visual feast and promises to make any system crawl at its highest settings. This game has found great resurgence in its playerbase thanks to the release of Netflix' Witcher series.
API: DirectX 11
Frame Rate: Unlimited
Nvidia HairWorks: Off
Ultra Settings
Motion Blur: Off
Blur: Off
Anti-aliasing: On
Bloom: On
Sharpening: High
Ambient Occlusion: SSAO
Depth of Field: On
Chromatic Aberration: Off
Vignetting: On
Light Shafts: On
VSync OFF
Grand Theft Auto V
The fifth and most successful installment to date in the highly controversial Grand Theft Auto series brings a graphical overhaul to the PC version of GTA V which many have lauded as a superior approach in porting a console game to PC. Featuring large areas and detailing, GTA V is a highly challenging application in terms of scene complexity.
Our benchmark uses a run from Palomina Highlands running through a lush area to a remote road all the way to a neighborhood in our car to simulate multiple scene changes.
API: DirectX 11
FXAA Off
MSAA 4x
TXAA Off
Very High settings
Anisotropic Filtering: 16x
Motion Blur disabled
Advanced Graphics enabled
Vsync OFF
Shadow of the Tomb Raider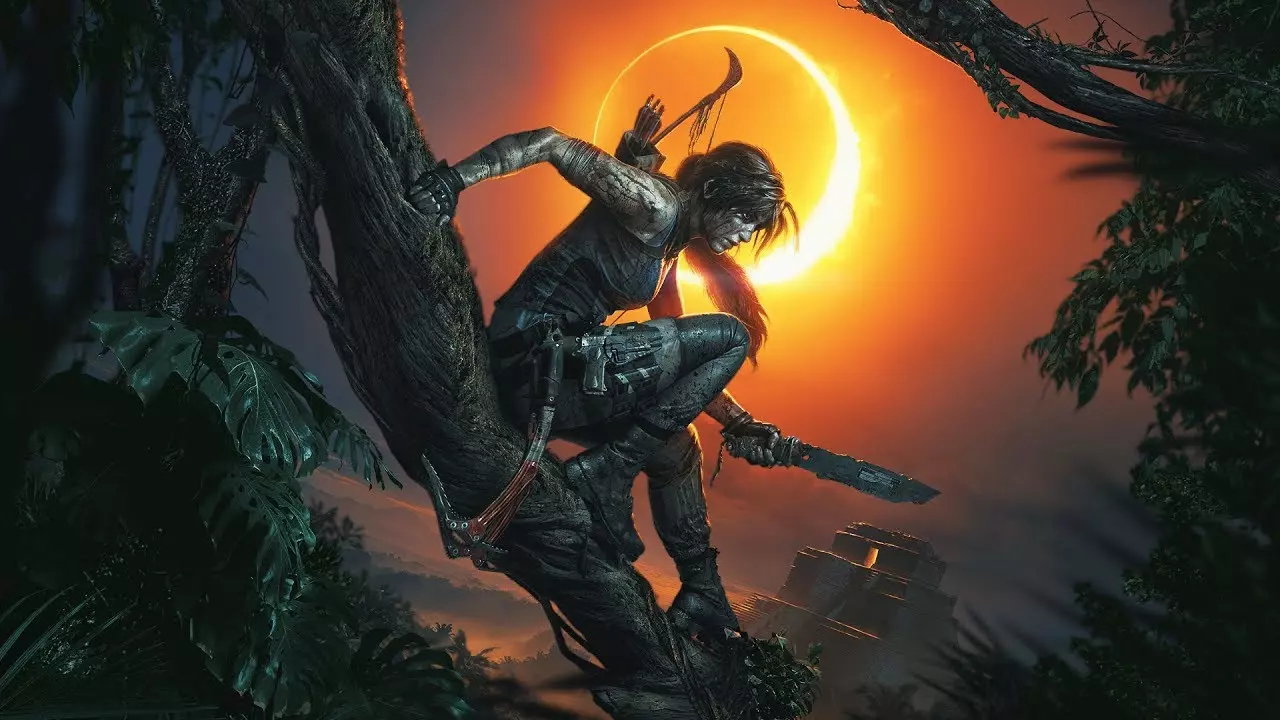 Shadow of the Tomb Raider is the latest installment in the reboot run of the classic Tomb Raider franchise. The game follows the story set forth by the previous game which Shadow of the Tomb Raider short follows after. Technology-wise, the game uses the Foundation engine updated to meet the demand of developer Eidos Montreal to push the engine to its limits. The game supports DirectX 12 and is one of the launch titles to support RTX technology namely DLSS which launched a couple of months post-launch.
API: DirectX 12
Graphics Settings Preset: Highest
Texture Quality: Ultra
Texture Filtering: 8x Anisotropic
Anti-Aliasing: TAA
DLSS: OFF
Raytraced Shadow: OFF
Vsync OFF
Call of Duty Modern Warfare (2019)
Call of Duty Modern Warfare is a reboot of the original Call of Duty 4: Modern Warfare storyline, set in a different world where you, along with Captain Price have to stop the world from going to war. Call of Duty Modern Warfare reignites the franchise by introducing full crossplay support where Xbox and PS4 players can play together with PC players. On PC, the game features a new engine pushing photorealism for COD far beyond what their older engine is capable of. The new engine also introduces raytracing and the AI is designed to perceive light as well. With a revitalized multiplayer arena, the game will require fast frame rates.
API: DirectX 12
Render Resolution: 100%
Texture Resolution: High
Texture Filter Anisotropic: High
Particle Quality: High
Tessellation: All
Shadow Map Resolution: Extra
Particle Lighting: Ultra
DirectX Raytracing: OFF
Ambient Occlusion: Both
Anti-Aliasing: Filmic SMAA T2X
World Motion Blur: Off
Vsync: OFF
Shaders Installed before benchmarks*
Monster Hunter World: Iceborne
Easily Capcom's most successful game to date. Available in both consoles and PC, Monster Hunter World ranks in Steam's top played games for the platform. The 2020 Iceborne update for PC brings the game to new PC frontier, introducing DirectX 12 support. The game features rich graphical detail settings and an Ultra HD texture pack for highend gamers. MHW's features fast-paced action with traditional RPG farings and has captured a new market thanks to the transition from portable.
Our benchmark for this game uses an expedition track in the Wildspire Waste Southwest Camp (Area 1) and finishes in the Rathian nest at Area 12 in the caves. This run gives us runs from barren area, to watery area with lush vegetation to a cave which replicates the varied nature of exploration and monster combat in MHW.
API: DirectX 12
Graphical Settings: Manual (customized from High)
All variable settings set to High
Image Quality: High
Anti-Aliasing: TAA
Max LOD Level: No Limit
Volume Rendering Quality: High
Motion Blur: Off
DLSS and AMD FidelityFX: OFF
F1 2020
The latest iteration of the F1 series from CodeMasters features support for DirectX 12 as well as more photorealistic graphics than ever. Now heavily featured in the official F1 esports scene, much attention has been given in the development of this game particularly for added realism.
API: DirectX 12
Settings: Ultra High
Vsync: OFF
Average FPS Summary
To provide a more focused comparison of the different RTX 3070 cards we have for review, I made this chart to show the difference of the cards on average performance. With the card performing roughly the same, a vertical chart establishes a sense of dominance over succeeding cards and I feel that's unfair in situations like this where the difference of the cards are measured in mere decimals and standard deviation.
Conclusion
Many of the cards for the RTX 3070 AICs were already announced during the initial announcement in September so there's nobody that's going to be surprised in terms of looks. In terms of performance, we already saw a preview of what the RTX 3070 can do thanks the our earlier RTX 3070 Founders Edition review. It was all a matter of which cards perform better, look better or cooled better, which your requirement is.
I'm happy to report that the ASUS TUF GAMING RTX 3070 OC delivers the expectations one may have from an ASUS card: good build quality, good cooling and good performance. Talking about performance first though, even overclocked out of the box, the RTX 3070 variant we have are quite to close to each other that the differences are negligible meaning that any of these card will performance on a typical gaming scenario. Pushing it a little more specific, the ASUS TUF GAMING cooler is definitely for enthusiast desktop builds which is pretty much the standard for most of the RTX 30 series cards we've seen. The ASUS TUF cooler on the RTX 3070 looks the same as the RTX 3080 TUF GAMING but the layout of the heatsink itself is different and the overall weight is a tad bit lighter. Not that it affects cooling specific for the RTX 3070 in a negative way.
This card is a factory overclocked model with an 1815Mhz Turbo clock out of the box. We've seen these GPUs boost graciously past 1900Mhz and my manual OC attempts have managed to push these cards well into the 1900Mhz range but honestly doesn't yield any sizable different and its better to leave overclocking to GPU Boost or you can try OC scanner to see if you get anything worth it. I'd have to point out that this card has ASUS' dual BIOS for their GPUs which allows selection of a performance mode or a quiet mode. Performance mode was default for our sample and was the mode we tested in. The difference is pretty much in the fans' behavior with quiet mode allowing the card to be a bit more relaxed while Performance mode has a more aggressive fan curve. One of the changes I'd like to note about Performance mode is that in contrast to previous Performance settings from ASUS graphics card, Performance mode for the TUF GAMING RTX 3070 OC actually lets the fans stops even in Performance mode.
For countries that have access to the RTX 3070 Founders Edition, that card is simply without argument the most best value card you can find right now in the entire NVIDIA stack. There is just no arguing with that. Unfortunately that creates a conundrum for partners that also gets more confused by different region situations. Here in the Philippines, ASUS managed to sell non-OC TUF GAMING RTX 3080 cards at SRP of Php41,000. Currently, the ROG STRIX RTX 3070 OC is listed for Php40,000. That is absolutely insane to see a card that is on average 25% faster for a Php1000 difference in pricing. Going back to the TUF GAMING RTX 3070 OC, ASUS has not provided local pricing to us as of yet but its pretty safe to say it will be priced above the $499 NVIDIA SRP and even moreso with the local Philippine SRP of PHP29,500 for 3070 cards.
That being said, any card is a good card if you can get it but as I mention in all my RTX 30-series reviews, the best way to frame this is to imagine a world where supply was great and plentiful and you can head out to buy a $500+ RTX 3070, a world wherein the ASUS TUF GAMING RTX 3070 can exist as a viable option that provides excellent cooling, performance and build quality. We don't live in that world right now but that doesn't change the fact that the ASUS TUF GAMING RTX 3070 is simply one of the finest cards around.
ASUS backs the TUF GAMING RTX 3070 OC with an extended 3-year warranty. We give it our B2G Gold Award!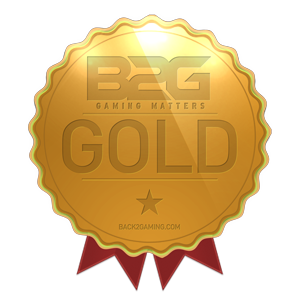 ASUS TUF GAMING RTX 3070 OC Graphics Card Review
Final Thoughts
The ASUS TUF GAMING RTX 3070 is simply one of the finest cards around.