Introduction
The Lenovo Yoga line is well known for bringing together premium, stylish design and top of the line features that make both productivity and portability within reach.  In this year's refresh, the Yoga line sees a more mature offering and revised sizing option for both fans of the smaller 13-14″ screens as well as the 15-16″ screen. If you haven't noticed it yet or are just getting back in the market, we're now in a space where 16:10 resolution is the in-thing for laptops hence the bump in screen size to give more vertical screen real estate.
In this review, we'll be looking at the Lenovo Yoga Slim 7i Pro. The model we have is the 14″ 14IAH7 with the 7i naming denoting the Intel CPU in this laptop. This particular model has options of either H-series or P-series 12th-Gen Intel® Core™ CPUs and graphics options of either RTX 2050 or Intel Iris Xe graphics.
This laptop primarily contends in the ultra-portable segment thanks to its very compact body. At only 14.6mm and tops out at 1.4kg, this is one super light laptop. But unlike anything before, it now packs enough power that I can confidently group it together with the gaming laptops we've tested before in our performance reviews. And that also means we also did some gaming performance benchmarks on the device.
Read on to find out more about how the Lenovo Yoga Slim 7i Pro performs in this review.
Specification
Lenovo Yoga Slim 7i Pro 14IAH7
CPU
Intel® Core™  i7-12700H (2.3 GHz, 14 Cores, 24M Cache)
Intel® Core™ i5-12500H (2.5 GHz, 12 Cores, 18M Cache)
Intel® Core™ i7-1260P (2.1 GHz, 12 Cores, 18M Cache)
Intel® Core™ i5-1240P (1.7 GHz, 12 Cores, 12M Cache)
RAM
8 GB/16 GB DDR5-4800 MHz, soldered
Graphics
NVIDIA GeForce RTX 2050
NVIDIA GeForce MX550
Intel Iris Xe
Storage
512 GB / 1 TB M.2 NVMe SSD
Display
14″ 2.8K (2880 x 1800) OLED, 16:10,
100% DCI-P3, 400 nits, 91% AAR, 243 PPI,
Dolby Vision, Glass, 90Hz
14″ 2.8K (2880 x 1800) IPS, 16:10,
100% sRGB, 400 nits, 91% AAR, 243 PPI,
Dolby Vision, Mylar, 120Hz
14″ 2.8K (2880 x 1800) IPS, 16:10,
100% sRGB, 400 nits, 91% AAR, 243 PPI,
Dolby Vision, Mylar, 90Hz
14″ 2.2K (2240 x 1400) IPS, 16:10,
100% sRGB, 300 nits, 91% AAR, 189 PPI,
Dolby Vision, Mylar, 60Hz
I/O
2 x USB Thunderbolt 4.0 Type-C
1 x USB 3.2 Gen 14 Type-A
1 x Audio Combo Jack
Connectivity
WiFi 6
WiFi 6E
Bluetooth 5.1
Extras
FHD Webcam
IR Camera
Dual Microphones
2 x 2W Speakers
Dolby Atmos® Audio
Material
Aluminum (chassis)
Dimensions (WxDxH)
312.4mm x 221.4mm, thinnest side 14.6mm
Weight (kg)
max. 1.4kg
Battery
61 Wh, 100w USB-C PD charger
Colors
Cloud Grey
Storm Grey
Keyboard backlight
Yes
Fingerprint reader
No
Depending on your region, there are various configurations on offer for the 2022 Lenovo Yoga Slim Pro 7i. In the Philippines, the primary models are the ones with 12th-Gen Intel® Core™ H-series CPUs namely the i7-12700H and the i5-12500H. Our review sample features an Intel® Core™ i7-12700H CPU and an RTX 2050 GPU for its discrete graphics. Barring the screen refresh rate, this is the top-end performance model and I'm excited to test its performance as this is the most compact Alder Lake laptop we've had to date sporting  the tablet form factor we've taken a look at before.
There's no question about  spec choices here, especially for the GPU. The RTX 3050 can be configured to have the same TGP as the RTX 2050 and still be able to provide a moderate performance boost. Given the possible surplus of the RTX 2050 versus the RTX 3050 during the production period of this laptop, the decision is sound and as you'll see in our gaming benchmark, this is definitely a decent option if you want to put in some gaming into your Lenovo Yoga Slim 7i Pro.
The good thing to know here is that the 12th-Gen Intel® Core™ CPUs, whether it be H-series or P-series, will still have a good amount of E-cores and P-cores. With Intel's hybrid architecture offering an excellent performance and efficiency balance, it allows more CPU-demanding applications to extract every ounce of performance from the system while juggling  tasks between the P- and E-cores for maximum responsiveness even under load. As a result, the current generation of best student laptops can really go the distance.
Design and Layout
The Lenovo Yoga Slim 7i Pro is an aluminum-encased laptop with a clean design. Compared to its gaming brethren under the Legion line-up, the Yoga line is much more subdued with  cleanand minimalist styling. The build of the Lenovo Yoga Slim 7i Pro has lines and angles that form the unique Lenovo silhouette that we have grown to love over the years.
I mentioned in the beginning of this review that this laptop has a 16:10 screen. This is the trend that most laptops are going for these days to provide more screen real-estate on the vertical side. This leads to most monitors to be a bit taller or almost squarish which is most evident in 14″ models. For us this is a  subtle change and the Lenovo Yoga Slim 7i Pro will still feel quite familiar in-use.
Compared to gaming laptops, slim laptops under ultraportables have tougher criteria but the Yoga Slim 7i Pro fits comfortably within our  standards. With a 1.4kg overall weight and 14.6mm on its thinnest side, the Yoga Slim 7i Pro is definitely easy to carry around. Whether the user is male or female, young or old, this will easily be considered light and compact and thanks to its build material, it by no means feels fragile.
Our device came in the Storm Grey color variant but Lenovo also offers a Cloud Grey (lighter gray) version.These are  the same types of colors you will see on Legion laptops giving this Yoga model closer DNA to its gaming counterparts. From an aesthetic point of view, it is a simple color choice for those who prefer a minimalist look. It also has the perfect canvas for skins or stickers for those who want to add their own spin on their laptop's design.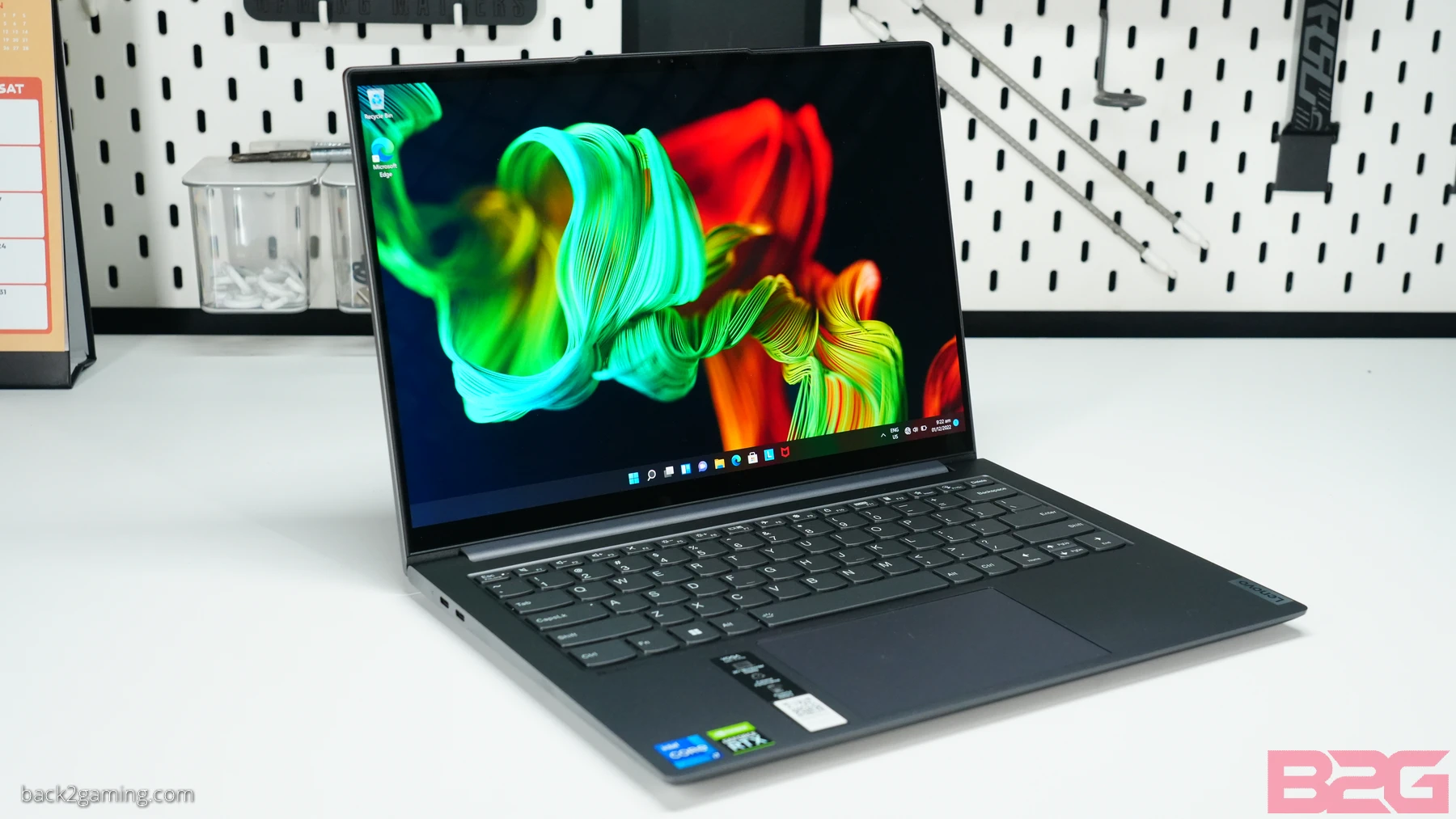 The LenovoYoga Slim 7i Pro has a large hinge which makes opening the laptop with one hand feel more stable. It is sturdy but also feels smooth when opening. This laptop also supports opening up to 180* so the hinge helps in carrying the laptop around when the screen is fully splayed.
The screen on our unit is a 2880×1800 2.8K 90Hz OLED screen with 400 nits of brightness. With our LDAT tool, we can see that the display maxes out at 420nits at 100% brightness confirming the display's rating.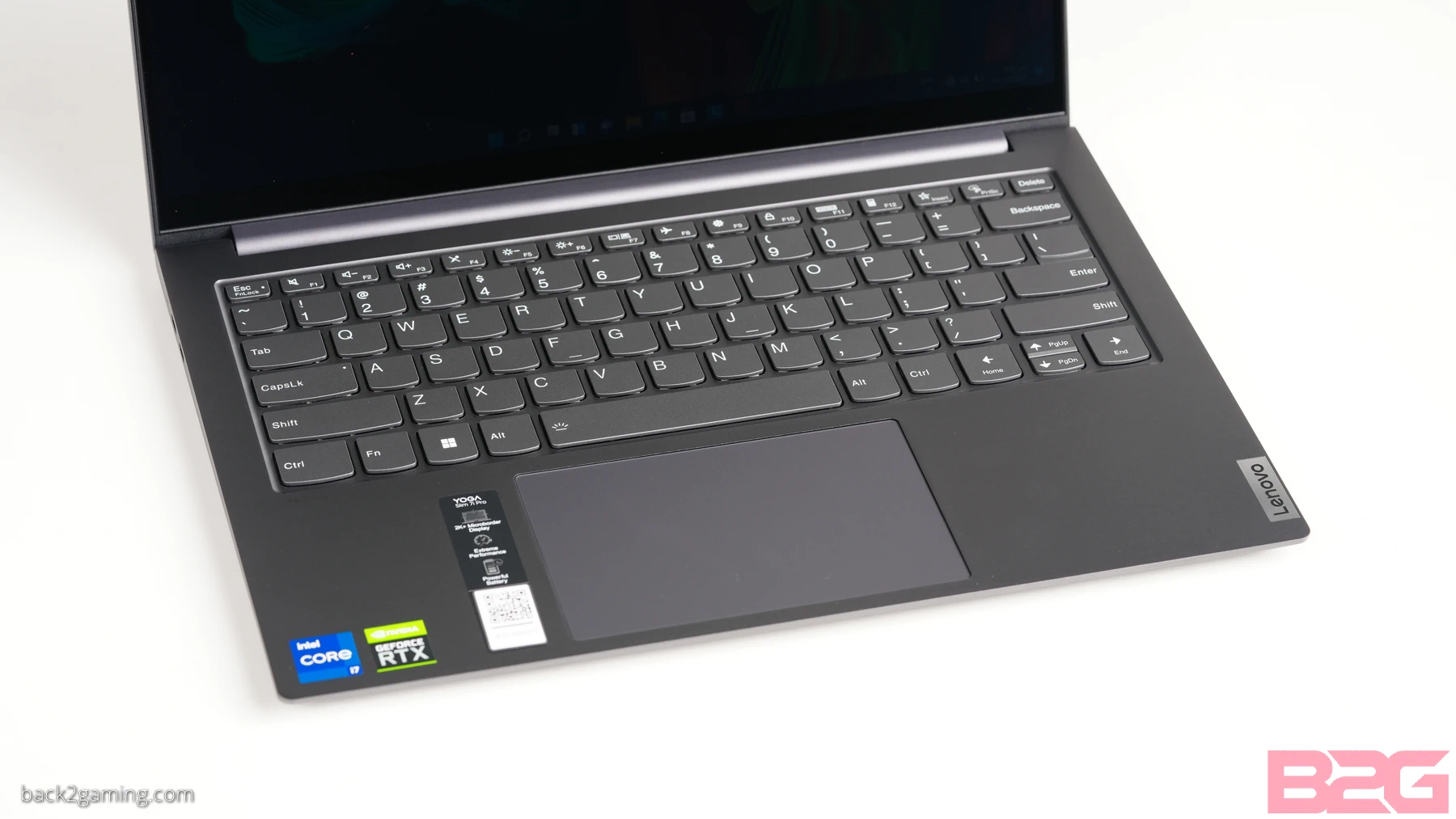 My favorite laptop keyboard layout and design is those of Lenovo with their larger keys having a more comfortable size. Although in this case, I would prefer that the touchpad be shifted a bit to the right.
The larger touch pad on the bottom is offset to the left which is quite uncomfortable for me personally. Disabling it helps in lengthy typing but muscle memory takes over and forces my hand to move slightly to the left. This might just be me but after a few days, I was able to adjust to it. Though make sure to keep this layout in mind, especially if you're coming from a more traditional and larger laptop as it would feel really awkward at the start.
Battery Life
Our battery life test uses the PCMark 10's Modern Office which comprises of the Modern Office benchmark within PCMark 10 but looped ad infinitum until the system shuts off due to low battery.
The test sees teleconferencing, browsing, spreadsheet, word processing and video viewing to simulate daily office tasks. This is very consistent with most daily tasks that we see today.
Impressive battery life on the Lenovo Yoga Slim 7i Pro 2022. Again, the workload here involves office emails, typing up documents and spreadsheets, working on slides, doing teleconferencing, browsing the web all in an endless loop until the battery dies.
This means that if you have to do all those without access to a power outlet, the Yoga Slim 7i Pro will last you 5 hours and 12 minutes which is lengthy enough. This applies to folks working on a plane or in the field and need battery life that extends further.
The Lenovo Yoga Slim 7i Pro 2022 comes with a 100W PD charger and is compatible with most PD power banks so you can top up your battery with a bit more juice.
Performance – Rendering
System Performance Test Methodology
All systems tested use the same version of the application and no data from previous reviews are used for this test.
Rendering
Performance – Office and Productivity
Photo and Video
PugetSystems is a US-based system builder that provides high-performance computers built for workstation solutions. They developed an in-house benchmarking tool for various apps including Adobe Photoshop, Premiere Pro, After Effects, Davinci Resolve and a few others. These benchmarks put a professional-level workload on systems and are  scored based on a reference system. The current version PugetBenchmark for Photoshop is scored against a Core i9-9900K system while the Premiere Pro benchmark is scored against a Ryzen 9 5900X. PugetBench is a plugin to the software it is  named after and requires actual Adobe software to function. For a detailed description of the benchmark, see here (Ps) and here (Pr).
Office
Some of the most  used desktop programs fall under the Windows Microsoft Office Suite. We've tested responsiveness and performance of the system when we ran common office-user tasks, such as copying, pasting, cutting, adding images, resizing, and saving documents.
Performance – BAPCo CrossMark
CrossMark is a cross-platform benchmark aimed to provide comparative data for different platforms. It uses application models and gauges system performance and responsiveness to generate a score.
Performance – PCMark 10
PCMark is a global standard in benchmarking PCs to meet organizational as well as consumer requirements. PC Mark 10 is the latest version and provides details for office, multimedia use as well as extended features like battery testing for mobile devices, storage testing and a lot more advanced testing features.
Performance – SPECworkstation
SPECworkstation is part of multiple benchmark suites provided by the Standard Performance Evaluation Corporation (SPEC) aimed at providing a standard and unified benchmarking system  to meet organizational requirements and performance expectations.
CPU
GPU
Gaming Performance
Normally you wouldn't see a gaming performance section in my productivity laptop reviews but I wouldn't pass up testing the RTX 2050 on the Lenovo Yoga Slim 7i Pro.
These tests follow the same methodology as our standard gaming benchmarks but with only a select number of titles. The benchmarks will include standard resolutions as well as the native resolution of the Lenovo Yoga Slim 7i Pro.
Counter-Strike: Global Offensive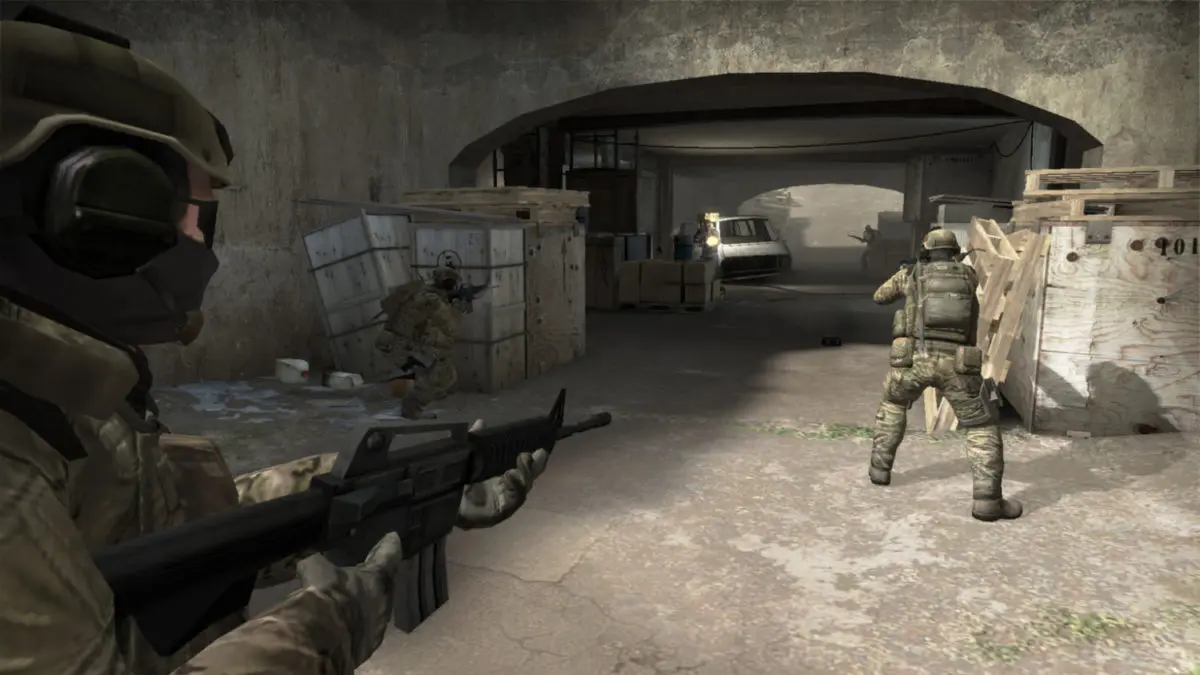 Counter-Strike: Global Offensive, popularly known as CSGO, competes for Steam's most popular game. It has found a resurgence in its popularity and has recently peaked in 2020 in the number of players that play the game. Based on Valve's Source Engine, the game received major asset overhauls during the years since its inception nearly 10 years ago. Still, it's a light game and can be played on fairly lighter systems but the competitive scene for CSGO has seen average players demand high FPS from their systems thus gaining favorable standing with GPU vendors just from the demand for higher FPS alone. CSGO is a game that can easily go past 500FPS on enthusiast systems on maximum settings. We're including CSGO as requested by our community.
API: DirectX9 (default)
Maximum In-Game Settings
Texture Streaming Disabled
Vsync OFF
DOTA 2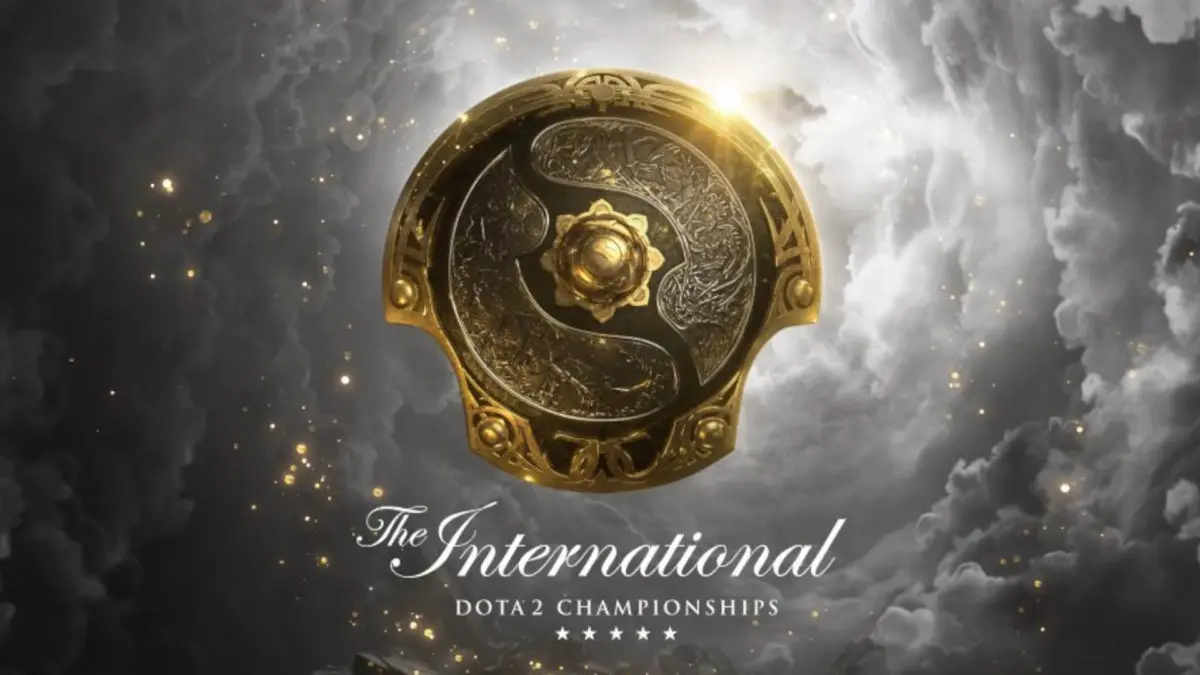 In contention for the most popular game on Steam and the biggest competition in eSports: DOTA 2 is powered by the Source 2 engine. The game is fairly light on low to medium settings but maxed out, with heavy action on screen especially during clashes, can really stress most systems. This is a game where frame times matter as responsiveness is very important in high-stakes competition. We're looking at consistently low frametimes in this  game for the best experience
Our test uses actual game replay, using the segment from game 2 of PSG.LGD versus T1 during Day 6 of the Main Stage. The clash during the 48:00 where we see a drawn-out fight which sees both team expending all of their buybacks to secure this clash.
You can watch the replay of the actual game used in the benchmark in your Dota2 client. You can browse the TI10 replay files to see the actual match. You can download it for your own reference. (save it to your DOTA2 replays folder)
API: DirectX11 (default)
Best-Looking slider setting (Ultra)
FPS_MAX 0
Vsync OFF
Valorant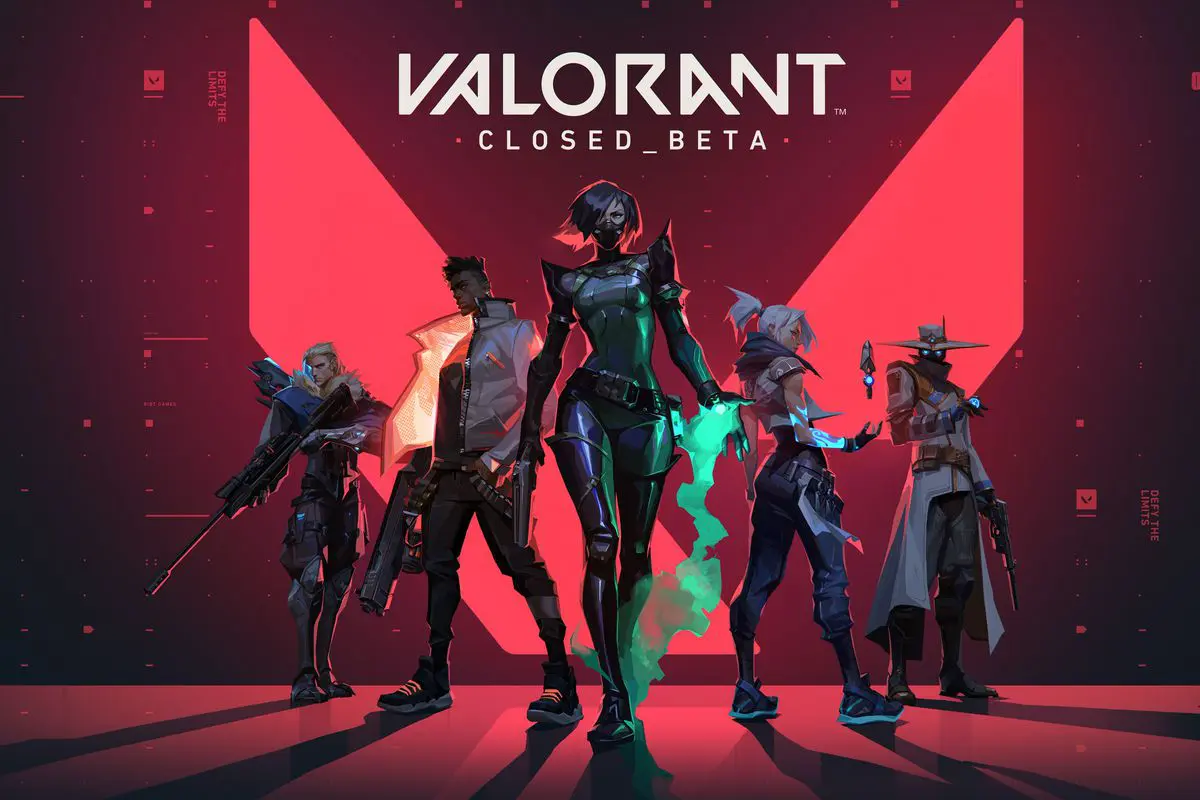 Developed by League of Legends developer, Riot Games, Valorant is a first-person shooter featuring multiple heroes or agents which have unique skills to assist them within the games traditional team-based FPS combat. The game is gaining incredible success and has taken a large chunk of the now-incredibly massive CSGO playerbase as well, presenting a more refreshed take on classic TDM FPS but spices it up with skills, etc. Like CSGO and League, this game is light as a feather for the largest adoption possible. With 360hz monitors and input lag/system latency a major focus for these games, we're now including it as reference for players.
API: DirectX 11
Shadow of the Tomb Raider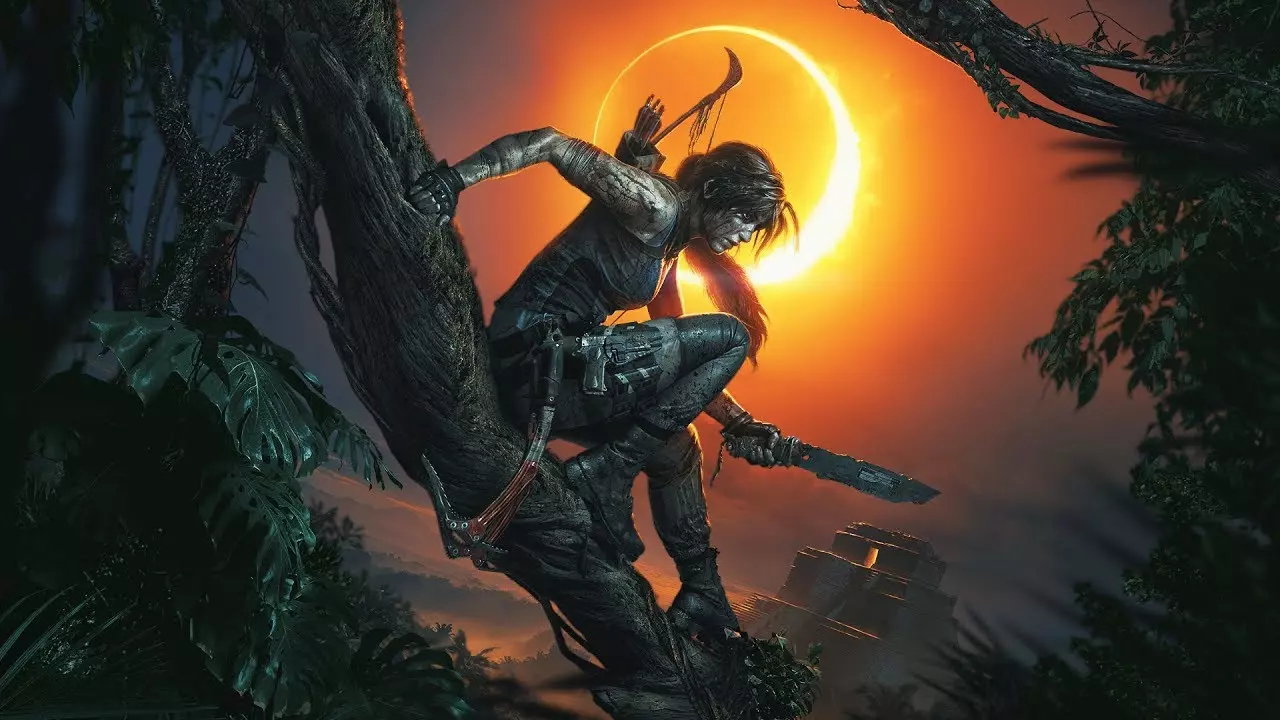 Shadow of the Tomb Raider is the latest installment in the reboot run of the classic Tomb Raider franchise. The game follows the story set forth by the previous game which Shadow of the Tomb Raider short follows after. Technology-wise, the game uses the Foundation engine updated to meet the demand of developer Eidos Montreal to push the engine to its limits. The game supports DirectX 12 and is one of the launch titles to support RTX technology namely DLSS which launched a couple of months post-launch.
API: DirectX 12
Graphics Settings Preset: Highest
Texture Quality: Ultra
Texture Filtering: 8x Anisotropic
Anti-Aliasing: TAA
DLSS: OFF
Raytraced Shadow: OFF
Vsync OFF
Forza Horizon 5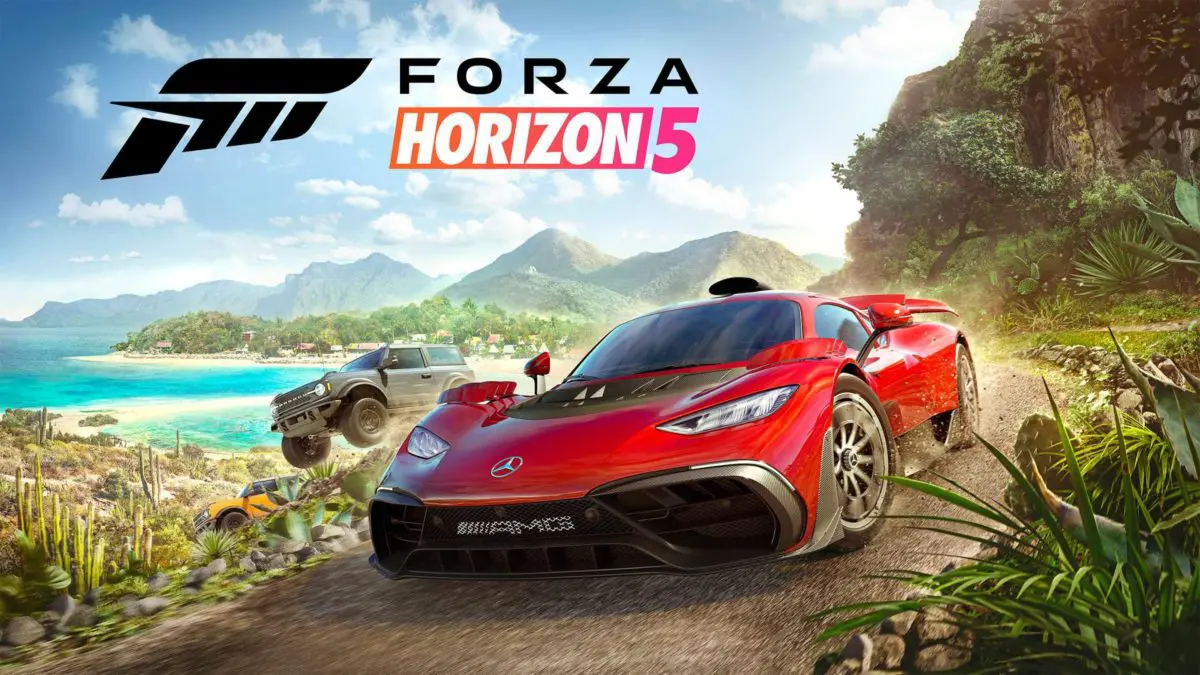 Developed by Playground Games and published by Xbox Game Studios, Forza Horizon 5 is the latest installment in the Forza series, picking up straight after the British escapades of Horizon 4, Horizon 5 takes us now to Mexico for another open-world racing spectacle, that is Horizon. Built on proprietary ForzaTech engine, the game harnesses its power to provide an excellent experience on both PC and Xbox.
API: DirectX 12
Settings: High
Raytracing: Off
Vsync: Off
Cyberpunk 2077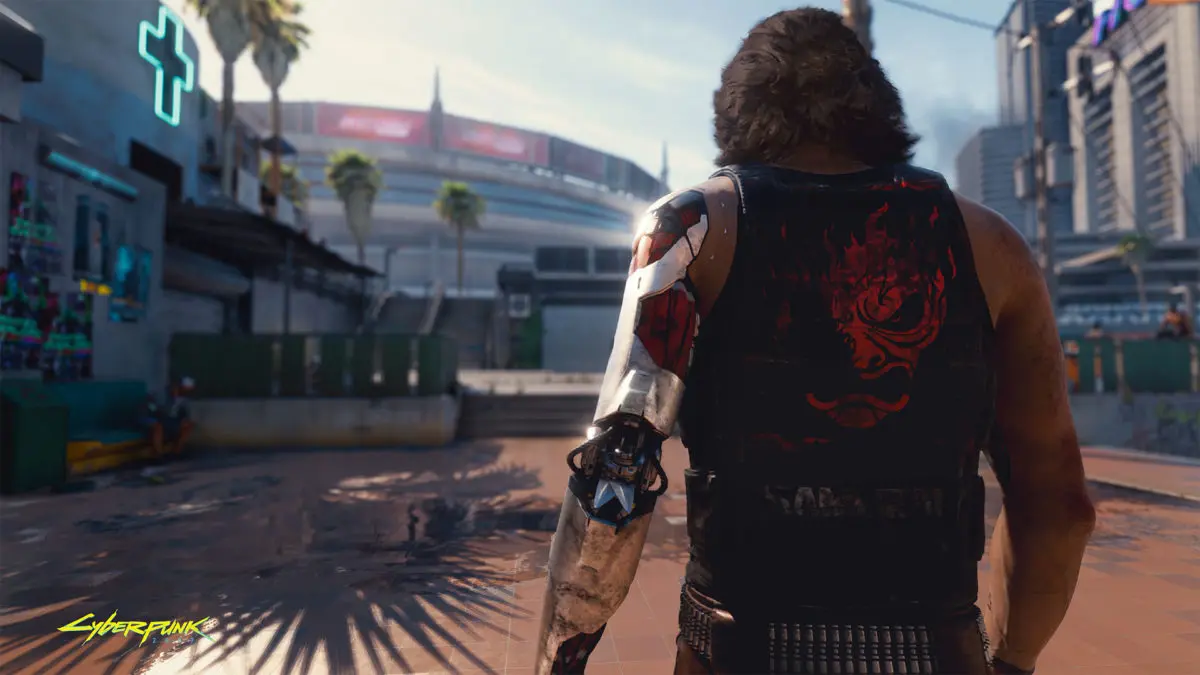 The most anticipated game of 2020 has just received its sort of "launch patch" this 2022 with version 1.5 changing many things in terms of performance as well as few things in the graphics department. Perhaps the most anticipated game of the last decade, Cyberpunk 2077's launch has been a rollercoaster, gamers on PC are largely in agreement that it was definitely worth the wait. Made by CD Projekt Red and based on the REDengine4, Cyberpunk 2077 is one of the most modern games introducing full utilization of ray tracing amongst others. We do not enable ray tracing in this test segment, that will be for the latest section of this review.
API: DirectX 12
Settings: Ultra Preset
Raytracing Off
DLSS Off
Vsync: OFF
Value & Conclusion
The Lenovo Yoga Slim 7i Pro (Gen 7) is a very compact laptop but its performance as shown in our benchmark shows definitive numbers that can compete even with larger gaming models. When it comes to running applications such as Photoshop, the Yoga Slim 7i Pro sits comfortably around the middle of our benchmarks, showing it can offer dependable performance for those looking for it in a compact package.
The Lenovo Yoga Slim 7i Pro manages to balance performance and battery life all in a small package which is expected from many of the newer laptops of 2022. With newer CPUs offering excellent performance thru their desktop counterparts, laptop models are expected to perform in a similar vein. This does equate to heat and in the case of the Lenovo Yoga Slim 7i Pro, Lenovo's cooling manages to sustain the performance of the 12th-Gen Intel® Core™ CPU on our Yoga Slim.
In something I normally don't measure in laptops like this one, the gaming performance is surprisingly playable especially on the lighter esports games. We do get better frames in 1080p but in native 2.8K reso, some games are still playable and that 90Hz screen is quite alright for gaming. Of course, the OLED screen certainly adds to the visual allure but most of the games that benefit its color vibrance are AAA titles which really tax the RTX 2050 on the Lenovo Yoga Slim 7i Pro. Still, gaming performance is decent and you can really get some gaming in with this laptop. This should please those that like the ultraslim appeal of the Yoga Slim but want to put in some gaming in between work.
If you're not into gaming, the OLED screen option is great for movies and videos although as a 14″ model, I'm not really a fan of watching in this size for full length features. For casual viewing or some Youtube surfing, it is a good screen for video consumption especially on high resolution content. The speakers are decent but nothing special.
The unit we're reviewing is the top-end Intel® Core™ i7 configuration for the Yoga Slim 7i Pro and retails for Php89,995 but the base model starts at Php58,550 pesos for the Intel® Core™ i5-12500 version. That starter model sits closely with a budget gaming laptop which may sway some to get it for the performance and that's fine, but if you're after an easy-to-carry laptop that's super compact and very light and want the same productivity performance as a larger gaming model, then the Lenovo Yoga Slim 7i Pro definitely fits the bill.
Within Lenovo's product stack, the Yoga range will primarily be saturated with Intel models with some older generation AMD offerings still on some shelves. At its highest configuration, the Lenovo Yoga Slim 7i Pro 2022 refresh model shares its price point with older Lenovo Yoga models. At the time of this writing, the Lenovo Yoga Slim 7i Pro 14″ should be available in most Lenovo concept stores and authorized dealers. Check with your favorite dealers on pricing and availability.
In closing, the Lenovo Yoga Slim 7i 14″ 2022 is all about expectations: I expected this laptop to be thin and light and it is but I also expected it to perform well in our battery life test and it also did well there. What I did not expect is to see this laptop perform closely in certain benchmarks with gaming laptops we tested before. I also did not expect this laptop to perform decently in gaming.
Lenovo's Yoga line needs a shot in the arm to make it as famous as its ThinkPad counterpart and while the Yoga Slim 7i Pro doesn't reach the heights that the Legion laptops have in terms of performance, the Yoga Slim 7i Pro which comes in just half the weight, offers nearly the same performance on productivity applications ensuring you're not losing out whether you're editing videos or just replying to an email.
But just like its brothers, the Lenovo Yoga Slim 7i Pro 14″ is a decent option if you want a work or home laptop that's built to perform as best it can.
The Lenovo Yoga Slim 7i Pro is backed by a 3-Year Lenovo Premium Care warranty with on-site support. It also has a 3-Year Accidental Damage Protection. base warranty. I give it my B2G Recommended Seal.
Lenovo Yoga Slim 7i Pro (2022) Laptop Review
Final Thoughts
Just like its brothers, the Lenovo Yoga Slim 7i Pro 14" is a decent option if you want a work or home laptop that's built to perform as best it can.
Pros
Excellent build quality
Good weight and balance
Impressive battery life
Decent gaming performance at 1080p
3-year Premium Care warranty
Cons
I/O options could be limiting