KLEVV is an impressive brand and has not had any product that has failed us yet, so much more so from their top of the line products. Today, we're again putting that to the test with a pair of new SSD products from KLEVV. In the lab, we have the KLEVV CRAS C920 and the CRAS C720. A Gen4 and Gen3 NVMe M.2 SSD.
In this review, we'll be focusing on the KLEVV CRAS C920, the top-end product from KLEVV in their SSD line. The KLEVV CRAS C920 is a PCIe Gen4 NVMe M.2 SSD and basing off the specs alone, its kitted out much like the rest of the Phison E18 drives currently offered in the market. This should make it a very close fight between some of the similar Phison E18 drives that we have but one thing KLEVV has going for it its straight-up, no-nonsense approach. No "gaming" marketing BS or overselling. Something I've really come to love from KLEVV despite the fact that this company is recognizable for their sponsorship presence in League of Legends. That said, its very interesting to see what KLEVV brings to the table so read to find out more about the KLEVV CRAS C920 SSD in this review.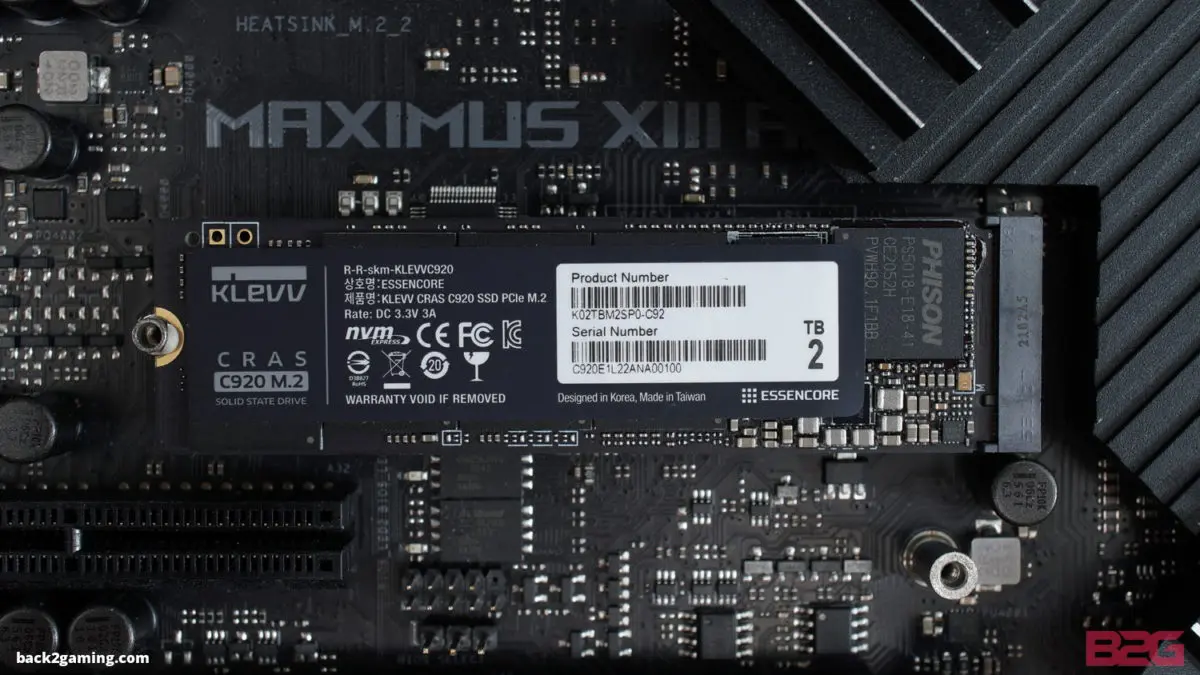 Features & Specifications
KLEVV CRAS C920
KLEVV CRAS C720
Form Factor
M.2
M.2
Interface
PCIe 4.0 NVMe x4
PCIe 3.0 NVMe x4
Size/Capacity
1TB, 2TB
256GB, 512GB, 1TB, 2TB
Controller
Phison E18
Phison E12S
NAND Type
3D TLC
3D TLC
Sequential R/W
1TB – 7000/5500MB/s
2TB – 7000/6850MB/s
256GB – 3200/1300MB/s
512GB -3400/2400MB/s
1TB – 3400/3100MB/s
2TB – 3400/3100MB/s
Total Bytes Written
1TB – 700TBW
2TB – 1400TBW
256GB – 170TBW
512GB – 280TBW
1TB – 565TBW
2TB – 1550TBW
Warranty
5-year
5-year
Utilizes the PCI Express® Gen4 x4 interface supported by NVMe™ 1.4
DRAM buffer to extend SSD lifespan, enhance runtime performance, and strengthen the durability all at once
Intelligent SLC caching algorithm for high endurance and performance improvement
Powerful Hardware LDPC ECC Engine for endurance and retention improvement
End to end data path protection with CRC parity
SRAM error handling on major memory buffers
Support Global Wear Leveling for SSD lifespan extension
Thermal throttling algorithm to protect the SSD integrity
Self-Monitoring, Analysis, and Reporting Technology (S.M.A.R.T.)
Closer Look
KLEVV packages the CRAS C920 in a simple, full-colored box. The packaging highlights some of the features on front and has a simple shot of the product. At the back are feature descriptions plus some quick numbers including the projected performance rating of the drive. Take note of the capacity sticker when buying so you know you're getting the right size. The KLEVV CRAS C920 is available only in 1TB and 2TB configurations.
Taking the drive out of the box, we see s standard M2.2280 size drive. The KLEVV CRAS C920 is a dual-sided which sees components on both sides which gives it around 2mm in thickness. If you're planning to use it on a laptop especially very thin ones, make sure that your slot has ample space. On most motherboards though, it fit almost everything made as of 3 generations.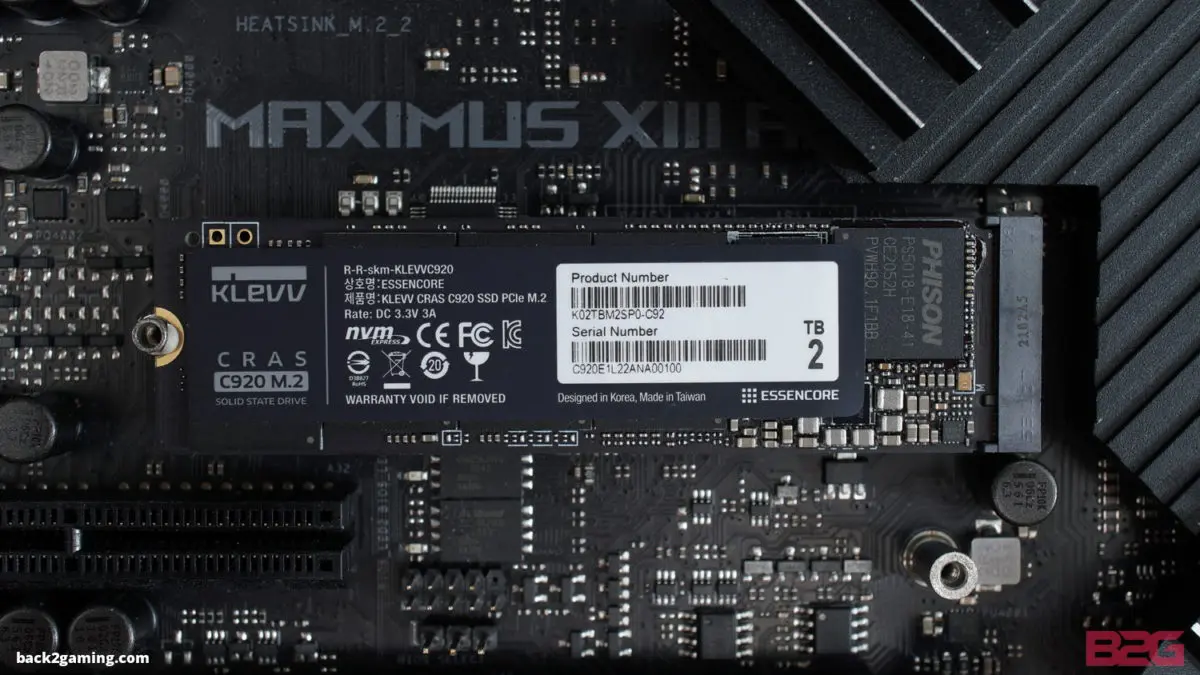 The KLEVV CRAS C920 does not have a graphene label which helps reduce cost. Does it need or not remains to be seen but in most cases especially in modern motherboards where a heatsink block is always present, there's really not much use for one.
Performance Testing – KLEVV CRAS C920
Test Setup
Processor: Intel Core i9-11900K
Motherboard: ROG Maximus XIII EXTREME
Memory: G.Skill TridentZ Royale DDR4-4000 CL14 16GBx2 (32GB)
Storage: Patriot Viper VP4100 1TB (OS), tested drive as listed
PSU: Seasonic Platinum 1050w
Cooling: Corsair H150i 360mm AIO
Monitor: ROG PG27UQ
VGA: ZOTAC GTX 1050 Ti
Our sample for this test is the KLEVV CRAS C920 2TB
Potential Performance (ATTO Disk Benchmark)
ATTO Disk Benchmark benchmarks a drive's read and write speeds with increasing file sizes and graphs them. This benchmark shows a good range of how fast an SSD is at a particular size and should give a good image of what to expect from the storage device.
AIDA64 Disk Benchmark
AIDA64 features an internal storage benchmarking tool. It has a large suite of read and write tests that will measure both linear (sequential) and random disk performance in both transfer rate and access times. AIDA64's write tests are destructive and will destroy all drive data. Linear write testing in AIDA64 is what I use as a stress for our thermal capture. The random read benchmark here shows us how consistent the read performance is in varying sizes and location on the disk the data is written.
Linear Write
The KLEVV CRAS C920 2TB manages around 750GB of continuous write before dropping to around 1300MB/s write speeds. Decent cache size and write consistency versus other drives we've tested who dropped to 800MB/s after saturating their cache.
Anvil's Storage Utilities
This benchmark features a dedicated SSD benchmark which measures disk transfer rate as well as IO speed. The benchmark serves to compliment the other sequential tests in this review to show consistency.
AS SSD
Another SSD benchmark oriented towards sequential and 4K transfer performance. This benchmark also features a compression and file copy benchmark for more specific testing.
CrystalDiskMark
CrystalDIskMark has been the most actively updated disk benchmark amongst all the ones we use and is effectively the most reliable. Unfortunately, version to version results are not comparable which limits the ability to extrapolate comparative data. Still its a reliable and direct benchmark. Like the previous, it allows control over test data pattern, the test data size, amount of passes and individual benchmark control.
User Experience & Conclusion
Topping our charts in nearly all tests, the KLEVV CRAS C920 is an excellent performing SSD. With the drive thwarting even Kingston's lauded FURY Renegade SSD in our testing. Outside of praises, there's nothing but praise to be said about the KLEVV CRAS C920. Its currently leading our testing benchmark pool and as such, I'm compelled to use it as a our primary benchmarking SSD. I actually already have and you can see it making its debut in our Core i9-12900K review.
While I am currently formulating a way to integrate proper thermal testing for SSDs, my thermal probe place just on top of the controller gives me around 66*C load readings on our test motherboard. Depending on the board your using, your result will vary but do know that these SSDs work best with a thermal solution, which may or may not be included with the drive. Regardless, the KLEVV CRAS C920 is only offered as a naked drive which, as mentioned, reduces cost and for people particularly in this market, you'll mostly be running at least a mainstream motherboard which as of 3 years ago, are now staples even with at least one on the board covered by a heatspreader.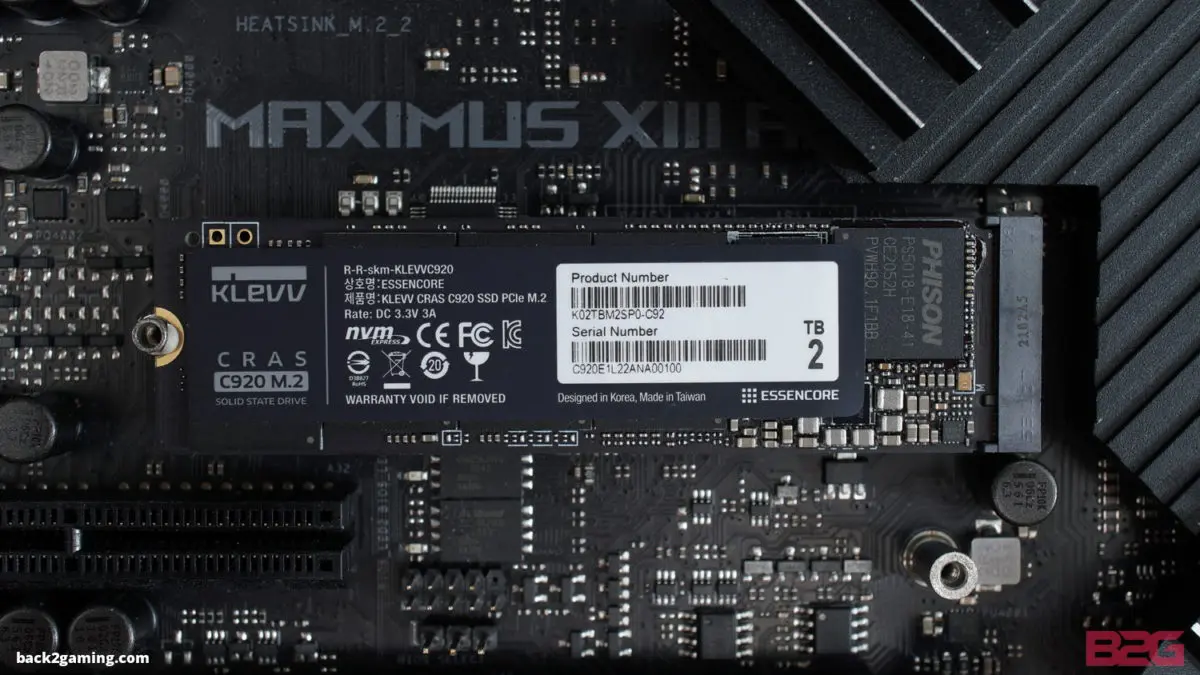 As of this publication, the KLEVV CRAS C920 is currently not available in local stores, both physical and offline. I've reached-out to the local distributor for pricing information  but as a guide, the KLEVV CRAS C920 1TB is around PHP10,000 and the 2TB variant is a little over Php20,000 from both US and Malaysian e-tailers. Local pricing could see a small markup after taxes or possibly remain close which would pit much closer with Taiwanese brands but marking it up would put it closer to the WD, Samsung and Seagate. Whichever bracket it goes with, the performance won't change and KLEVV should be smiling right now as I've had the change to really gather these 7000MB/s Gen4 SSDs just for KLEVV to trounce them absolutely.
In closing, the KLEVV CRAS C920 is an excellent SSD and while its purely based on performance, that's pretty much the same I can say for Samsung drives. If you're looking for an alternative that is an exemplary drive, the KLEVV CRAS C920 is an excellent choice.
KLEVV backs the CRAS C920 with a 5-year warranty. I give it the B2G Gold Award!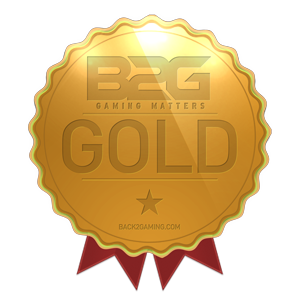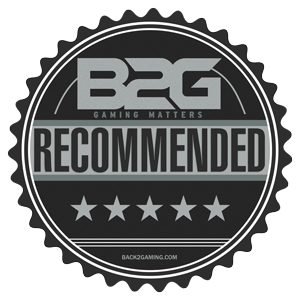 KLEVV CRAS C920 PCIe 4.0 NVMe M.2 SSD Review
Final Thoughts
Excellent overall performance, the KLEVV CRAS C920 is a great choice for performance seekers.
Pros
Great performance
Good compatibility with most M.2 hosts
Comes with free Acronis cloning software
Cons
Could've come with graphene label heatspreader