Introduction
Every year, ROG always has a special release laptop that aims to either be a statement or an attempt into creating a new form. This was started by the watercooled ROG GX700 gaming laptop, followed by a slight revision with the GX800 still sporting a watercooling dock. This trend was partially interrupted in 2018 with the original ROG Phone, but that year also saw the launch of ROG's first super slim gaming laptop, the ROG Zephyrus. The most recent of these halo products was the ROG Mothershop: a tablet PC on gaming steroids. With 2020 marking a year of drastic changes, ASUS' design team had no huge release for 2020 and saved their new release for CES 2021's virtual event with their new wild idea: the ROG Flow x13.
Now its not wild as the Mothership or the GX800, but from a form factor standpoint, this marks a launching point for the ROG brand's ultracompact gaming lineup. Truth be told, the flagship for the ROG lineup would still be the ROG Zephyrus Duo in terms of overall offering but in the same vein that the ROG Zephyrus pushed the brand into more compact designs, the ROG Flow x13 is another step into that direction but instead of just going super thin, ROG is also shedding a few inches off the form factor to makes their smallest gaming notebook.
The template has already been laid out and the Flow x13's design team has the ZenBook S 2020 and ZenBook Flip S to take cues from but despite their similarities, the ZenBook S and the ROG Flow are distinct different primarily in specs and the ROG Flow x13 makes sure its worth the ROG branding: featuring an 8-core Ryzen CPU as well as a GTX 1650 Max-Q, its certainly a good start but with the smaller frame came the compromise and what would be the primary observation by most folks. The ROG Flow x13 lacks a truly modern GPU, one that would compliment its top-end CPU for this era. But given the size and thermal constraints, the reason is quite obvious but before we jump right into the rest of the review, let's take some time to understand the current situation for gaming laptops.
2020: Weird Times, Good Times, Hard Times
The year 2020 marked a year of many firsts and many challenges for the entire planet. With a pandemic threatening to shutdown the global economy due to widespread quarantine to secure the population from infection while work is being done on a rapid pace to find a vaccine, modern society faced perhaps its greatest threat in the digital age. But as humanity has done over the centuries, no virus has ever beaten the human race and this time its no difference as the fight against COVID19 rages on.
The year 2020 saw global lockdowns occurring, shutting people indoors to prevent further spread and this has forced a large portion of the global workforce to embrace digitalization. In some area, it also limited travel capabilities and that has created one of the weirdest commuting situation ever. With public transport limited in moving capacity as well as posing a very real risk of infection, people who want or need to go to a work place may opt to do so in personal vehicles and yay bikes are now in. Kidding aside, with this circumstances at play, digitalization has been on the forefront of the global economy and many have now formally shifted their work arrangements to a fully work-from-home arrangement.
The ROG Flow x13
The ROG Flow x13 by itself is not a unique concept. Featuring a Ryzen 9 5900HS or a Ryzen 7 5800H, thanks to AMD's 7nm silicon, its helped to make thermals and power draw much more ideal for mobile especially on high-core count CPUs like the ones we have here. That means we have a very capable CPU on this laptop capable of tearing through pretty much any workload you put in front of it. This is then aided by an entry-level gaming GPU, the GTX 1650. While Ryzen Mobile features an IGP, it is nowhere near as reliable as a discrete graphics card even on the level of a GTX 1650. This is then supported by 16GB or 32GB memory (on the Supernova edition) and a 1TB Gen3 SSD.
Here's a view of what's under the hood of the ROG Flow x13. I'm dropping it here so we can focus on performance on the later parts. As a 13″ laptop, this is a very compact cooler that is built on this model.
ASUS is heavily marketing their new approach at implementing these high-performance parts and their cooling. Starting from last year, some models will be using liquid metal thermal interface to improve contact with the die and the cooler. This year, this expands to more model and ASUS has refined their process to improve sealing on the surrounding area of the CPU to prevent liquid metal creep.
To save PCB space, some liberties had to be taken: 1) first the memory had to be onboard so no expansion slot on the ROG Flow x13. This means that if you really had to get a 32GB memory, you have to get their Supernova edition. Its a good design choice but dropping 16GB of memory for a CPU that likes memory, its a very contrasting choice. It does drop prices but like I said, there's no going up on this thing. The other change is utilization utilization of M.2 2230 for storage. M.2 2230 is the shortest possible length of an M.2 device and is effectively a single DRAM chip with controller. This does present problems with regards to capacity as well but with improvement in DRAM, this is possible in the future. As M.2 2230 needs to maximize space, it is possible that double-sided M.2 2230 SSD's may cause issues and with that, we advise to wait for official recommendation from ASUS as we have not been able to test this ourselves as the only option is in the US.
Our ROG Flow x13 features a 4K 60hz touchscreen capable, coated in Gorilla Glass and features Pantone Validation. Gorilla Glass is good but Pantone helping brands push color quality has not sat well with me since I first encountered it. Pantone is a print standard more effectively used in commercial packaging, industry people may not initially get the connection unless they're in the manufacturing business. We've asked brands that have been using the "Pantone Validated" mark and they have said that the Pantone Validation is matches their Pantone Matching System which ultimately means that its still being tied to its print roots. They do offset this by saying that their colors when used on a screen equates to more accurate display.
Rant aside, the ROG Flow x13's color quality is decent and the display itself, overall, is just right. Definitely not the best ROG laptop panel we've seen but as I said, some liberties had to be taken to keep this laptop in its price range.
Most newer laptops following Intel's Evo platform concept will see its I/O options reduced. That said, despite being an AMD laptop, ASUS saw it fit to use the same I/O layout on the ROG Flow x13. A single USB Type-C on the right side for both charging and expansion and a USB-A port. On the right is an audio combo jack as well as an HDMI port. Pretty much the same on modern Zenbooks. We do lose a pair of USB Type C port and the reason is below.
ASUS designs a proprietary port on the ROG Flow x13 for their XG Mobile dock. We'll talk about this in more details later but as you can see, there's a remnant of a Type-C port here but like the ROG Phone's custom connector, they've included a proprietary connector beside it.
The ROG Flow x13 also features a fingerprint scanner on the power button on the left side. Its quite snappy like most physical scanners but its shape and placement requires user to use their index finger. The problem I had with this is that it challenges the concept of using the left hand and as an IT security practitioner, I'm compelled to advise users to use BOTH their hands when making fingerprint logins. Why is that? Because in some very secure applications, in the case you lose your arm, you will be unable to recover your access. But in Windows 10's case, you do have PIN input. Just sayin'.
The ROG Flow x13 features a familiar ROG keyboard. I'm not sure if this will be their standard size for this generation but like most of their laptops in the past 3 years, this is a great typer. I still believe that the Lenovo laptop keys are the best design around but ROG keyboard do edge them out in the tactile feel department as Lenovo's tend to smush on the lowest point. The ROG Flow's keyboard feel more stable and has a cleaner bounce.
Hate to break it RGB lovers out there but there's no RGB in the ROG Flow x13. The keyboard are white backlit but it has no option to change colors as well as any other lights on the laptop.
The ROG Flow x13 also fully folds to server a tablet. You can use this to enjoy video content or when used with a Bluetooth keyboard separately.
The ROG Flow x13 fits in a bag that comes included in some bundles of the ROG Flow x13. Kindly check with your dealer on the availability of this bag. We'll touch on this later.
The XG Mobile
The Flow x13 may have the best CPU on notebooks right now but it still requires a good GPU on mobile to make it a bit more compete to fit in the ROG stack. What's an ROG product if it can't really game, right? Enter the XG Mobile: a notebook-sized GPU accessory that connects through the proprietary XG connector we saw earlier.
Now I tried opening this up but that was before I did testing so I didn't to risk affecting performance so you'd have to apologize if I only have some shots the XG Mobile. Anyway, the XG Mobile is a currently exclusive product for the ROG Flow x13 and serves as a GPU expansion, with our unit sporting an RTX 3080 laptop graphics card. As pictured above, it also serves as an expansion hub which adds more USB-A connections, DisplayPort and HDMI as well as a LAN port. To power all of these, an AC cord will be connected directly on the ROG XG Mobile.
Standalone, the XG Mobile is completely useless so you'll to connect it to your ROG Flow x13. The specialized connector will only fit the XG Mobile's cable and will only line in one way. If the XG Mobile is plugged in, the indicator light will light up.
The XG Mobile will prompt on the display like to indicate connection. Make sure to lock it in to secure the connection as picture in the prompt. Once activated, the system will divert all graphics processing to the XG Mobile.
You will be able to utilize your external GPU through the internal display as well as a secondary display. And this is where we actually see ASUS' concept for the XG Mobile and the ROG Flow x13.
The ROG Flow x13 + XG Mobile Setup
When used together, you get the CPU power of the ROG Flow x13 and the GPU power of the XG Mobile to give you the best gaming experience on a mobile form factor but that's just where we need to draw the line. As compact as is, the screen of the ROG Flow x13 is just too small to fully enjoy games, and while you can, I do feel that leaving the XG Mobile in a fully realized desktop system complete with keyboard, mouse and monitor at home is the best setup you can have with the XG Mobile. Then for work, you can just unhook the ROG Flow x13 and still continue to enjoy the power of the CPU wherever you go.
Its a decent concept and I do feel is an effective one which actually convinced me to feel more positive about the ROG Flow x13. I was under the impression ASUS was forcing small form factor gaming or just another stab at their XG GPU dock but the ROG Flow x13 + XG Mobile is a nice concept at work but only if you fit the description of a fully work only dayjob and a gamer nightlife or something close to that and many of us do which significantly makes the ROG Flow x13 more desirable but there is always a but and it this case, the ROG Flow x13 is quite tiny at only 13″.
Given what we already know, ASUS does have a lot of option in growing their XG Mobile-supportive devices and an ROG Flow x15 or x17 15″ and 17″ mobile laptops could fit well with the current setup and shouldn't limit people that don't want a dedicated gaming setup.
Performance Testing
Time to see what the ROG Flow x13 can do. We'll start off testing the ROG Flow x13 with the built-in GTX 1650. This will be a purely standalone test and will have no comparison to other systems. All tests are performance using our standard benchmark methodology which you can read up more in here. You can also check the details settings we use on the games on some of our graphics card reviews.
The initial test with the GTX 1650 will see the gaming performance of the ROG Flow x13 standalone when used with no XG Mobile. The game's are tested on 1080p only as the GPU restricted us in some games which needed more VRAM.
Now moving on the the ROG Flow x13 when connected to the XG Mobile. This is the full capabilities of the ROG Flow x13 + XG Mobile. We're using an ROG PG27UQ 4K monitor for testing and not the Flow x13's monitor as that does not support 1440p.
1080p
---
1440p
---
4K
---
Raytracing Performance
Raytracing may be new but with the RTX 30 making their way onto laptops, its definitely bringing an improved gaming experience should the user want it. As it does
CPU Performance
Now we've treated this laptop as a work device and rightfully so. As an entertainment device, its certainly doing its job with regards to gaming and we do see admirable numbers even at 1440p. Now as a workstation particularly multimedia, is something the ROG Flow x13 may be used with. The chart below shows us performance benchmarks for both Photoshop and Premiere Pro with the PugetBench benchmarks showcasing heavier 4K resolution handling for video. For PCMark 10, we test out the office capabilities of the ROG Flow x13 as well. Both laptop forms are tested with the ROG Flow x13 standalone as well as with the XG Mobile. As GPUs do improve performance in some respect for some application, this test should show us where it matters most.
As expected, we do see difference in performance when doing content creation work with the ROG Flow x13. When connected to the XG Mobile, we see a significant improvement in video editing performance especially in PugetBench where the test measures both editing and rendering performance. In both UL Procyon benchmarks, the CUDA acceleration helps as well with a similar scaling on both tasks. For office use, the scores reasonably close so if you're planning to use this thing as an Excel or Word machine, you're not losing out by just using the notebook.
I'll touch on battery life on this segment as well. Since we cannot use the XG Mobile while on battery, we can only benchmark the ROG Flow x13. Our configuration featuring the Ryzen 9 5900HS gave us around 5 hours of mixed use featuring cycling around Youtube, Zoom calls and doing some typing on Word. This does shorten a bit to just under 2 hours for some games. Do keep in mind that as the laptop gets hotter it does rev up the fan so this is around that part that you will also start noticing the fans. Its not loud but audible enough that it may disrupt quiet places.
User Experience & Conclusion

The ROG Flow x13 and XG Mobile when bought in a bundle will include this sleeve/carrying bag which are really cool. For those that prefer to carry both, you do have this option and these sleeves to clip on to each other so they'll always be together. Which brings us to our conclusion: should you really bring the XG Mobile around with you? And you really need it?
Simple answer is no on both. The regular ROG Flow x13 costs Php89,995 for the Ryzen 9 5900HS and Php89,995 for the Ryzen 7 5800HS version. Both these models are 8-core CPUs and will have 16GB of DDR4 memory as well as 1TB storage. Both of which will have a GTX 1650 as well. As our benchmark shows, you can play games decently with tweaked settings at just the GTX 1650, so whether you get the 4K display option or the 120hz 1080p screen, you can play around with your games graphics settings to have a playable experience and still get work done with the ROG Flow x13 strong CPU. This works best for on-site professionals who need to work around different locations but still need to pack that 8-core CPU for a quick video session at a random cafe to get some work done. Given the price, it actually competes directly with the ASUS ZenBook S, a laptop targeted at premium business folks that features a less powerful CPU than the Flow x13 and does not feature a discrete GPU yet will set one back Php99,995. ASUS does bundle some goodies with the ZenBook but anyone whose after performance will feel that the ROG Flow x13 would be a better deal than the ZenBook easily.
This is made better by the XG Mobile. Regardless if you to want to bring it around or not, the answer is that you can and given that, you can opt to my earlier advise of just leaving it at home and hooking up your entire gaming system to it OR leave it on your bag and take it anywhere with you to give you that boost in performance that no 13″ laptop right now can even hope to compete with. The XG Mobile is available in an RTX 3080 and RTX 3070 model and will cost Php89,995 and Php69,996 respectively.
These may be offered as a bundle but for now ASUS is offering the Supernova edition at a bundle for Php189,995 and this features a purple badge to denote its limited edition creds. Check with your local dealer to see what they have on offer.
So to wrap things up, do you really need the XG Mobile? If you're looking at this review with this question in mind I have to say outright, this is a very niche solution but one that's clearly distinct: if you can only have a laptop that's for both work and play but you want it to be as compact as possible then the ROG Flow x13 is your best choice. That is, of course, if you're  definition of compact is 13″. ROG does have options for super slim laptops but if your use-case sees you on a gaming rig powered by a laptop that can pass as an iPad then the ROG Flow x13 is easily the top choice.
ASUS backs the ROG Flow x13 and XG Mobile with a 2-year warranty.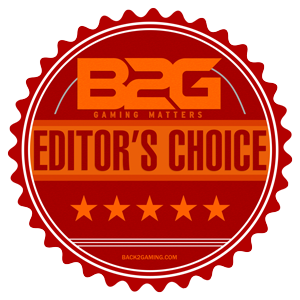 Very compact platform
Decent performance on both laptop and XG mode
Could be more accessible than desktop variants
Competent desktop replacement
Reasonably priced
13″ may not be for everyone
Plastic build
Could be hard to find after initial supply dwindles
---
Extra stuff and with regards to value
As of this writing (3/24/2021 19:30), both AMD and NVIDIA are still experiencing supply shortages. This has driven prices to insane levels with the RTX 3080 soaring past Php130,000 for JUST ONE CARD. A Ryzen 9 5900X + RTX 3080 desktop would easily be at the Php200,000 range. Performance isn't 1:1 but provided you can get it at MSRP, its the closest you can get a decently priced desktop versus building at the current market value. There are some compromises but at the end of the day, it beats beating paying resale for a single graphics card.
This does beg the question if you only need the card or an entire PC, but if you are the latter then I highly advise getting a laptop. I'm not specifically referring to the ROG Flow x13. Any laptop that would satisfy your gaming needs and still be reasonably priced should be at least somewhat more satisfying than paying resale for something that would probably be replaced later this year.
If you need buying advice, message me at our Facebook page or leave a comment.