Introduction
Intel Arc A750 Limited Edition Graphics Card Review (June 2023 Update)
Final Thoughts
With XeSS upscaling, the Intel Arc A750 Limited Ediiton can push more performance out of your card on top of its raw FPS horsepower and with a modern multimedia engine for encode and decode, you have the advantage of multimedia technologies for professional work and personal content creation that's competitive to new-gen GPUs.
Pros
Great build quality
Decent performance improvements since launch
Excellent cooling
Competitive street pricing
AI feature set competitive to NVIDIA's
Sleek 2-slot design
Cons
XeSS adoption slowed down a bit in 2023 since Q3 2022
We're now in the second half of 2023 and not a lot of action has been happening in the graphics card space but with Summer Game Fest 2023 behind us, there's a lot of games that a lot has got to be excited about regardless of whatever platform you're on. Console owners can just boot-up a game and go but PC gamers, hmmmm not so much.
The graphics card landscape has been a duopoly for a long time and not until Intel joined in the discrete graphics card arena have we actually had someone to root for. The media has long-made Intel their punching bag but sentiments towards Intel Arc has been very warm. We've originally reviewed the Intel Arc A750 by way of the ASRock Arc A750 Challenger OC back in January but that was tested using their December 2022 drivers.
If there's something noteworthy about Intel Arc, its their aggressive driver updates. Almost all driver updates since launch has had significant improvements for the product whether its small bug fixes all the way to massive performance updates, driver updates have been the lifeblood of what keeps the Intel Arc Graphics brand in the news for the past year and with the February 2023 update, we're seeing more from Intel Arc.
Today we have Intel's own first-party Arc Graphics card for testing: the Intel Arc A750 Limited Edition graphics card. We'll skip the teardown and go straight into the nitty gritty performance numbers but first let's take a closer look at at this card before we dive deep into this review of the Intel Arc A750 Limited Edition. Read on!
Closer Look – Intel Arc A750 Limited Edition
Intel's Arc A750 Limited Edition is Intel's middle child in the current slate of Intel Arc Graphics products until we see an Intel Arc 5 series graphics cards. For now, its the Intel Arc A380, Intel Arc A750 and the Intel Arc A750. While the Intel Arc A380 is commonly seen with a single-fan cooler, both Intel Arc A750 and the Intel Arc A770 come with a limited edition cooler. As seen above, the Intel Limited Edition cooler is a dual-slot, dual-fan cooler design with a full-sized backplate running along the back.
Intel keeps the design simple and stealthy, as they call it with the Intel Arc A750 Limited Edition sport a light-up logo versus the RGB fan rings on the Intel Arc A770 Limted Edition. Other than the GPU and light differences, both cards sport a similar dimension as well as expected performance.
The Intel Arc A750 Limited Edition features 4 output options via 3x DisplayPorts and 1x HDMI. Users will need 8+6 PCIe power connectors for this card and the Intel Arc A750 Limited Edition is a 225W TBP card.
Power Draw, Clock Speed and Temperature
We start off by testing how high our GPU clocks go as well as how much power our card uses in gaming use. We use the built-in benchmark in Returnal in 4K benchmark as well as Kombustor (when needed) for this tests so that users will have an idea what kind of usage behavior they can see from these cards. Returnal's benchmark is impressive and gives a good idea on how certain scenario types afffect performance.
Given that most cards will boost all the way to their highest potential, the numbers we see here should be a good indicator of what to expect from these cards in general. Results are captured via PCAT or Powenetics v2 for power for maximum card-only data capture.
Temperature and Power Draw
Load Temperature Behavior
Test Setup and Methodology
Processor: Intel Core i9-13900K
Memory: Kingston FURY Renegade DDR5-6400 32GB
Storage: Kingston FURY Renegade 2TB SSD
PSU: FSP Hydro G Pro 1000W
Cooling: ROG Ryujin II 360 AIO Cooler
Monitor: ROG PG27UQ 4K 144hz HDR1000
VGA: Listed
For a full-hardware workout, visit https://benchmarks.ul.com for our system warm-up and stress test of choice.
For benchmarking methodology please see our game benchmark method guide.
Test results are gathered and produced on CapFrameX. This makes it easier for use to get both line graph comparison and raw averages without extra tools. Simply the easiest tool for benchmarking and its available for everyone to use, free of charge. Check it out at capframex.com.
Since this is a GPU review, we benchmarked the area of the games that put heavy load on the GPU.
All our test runs are repeatable, click the links below for area and details. Read our benchmarking methodology.
Counter-Strike: Global Offensive: FPS Benchmark Workshop Map
DOTA2 – (New Frontiers Update) Match ID: 7161139105 – Blacklist Rivalry vs. Execration Game 1 28:00-29:00
Rainbow Six: Siege – Benchmark Mode
Apex Legends – new Firing Range custom track
PUBG Battlegrounds – Custom Scene
Overwatch 2 – custom FPS test map
Valorant
Call of Duty: Modern Warfare 2 (2022)
Grand Theft Auto V – Palomino Highlands
Shadow of the Tomb Raider – Kuwaq Yaqu
Destiny 2 – The Tower
Forza Horizon 5 – Panoramica Sprint (Benchmark Mode)
Elden Ring – Custom scene, FPS cap removed, offline
Cyberpunk 2077 – Benchmark Mode
Marvel's Spider-Man – Empire State area
F1 2022 – Singapore, night time, wet
Microsoft Flight Simulator – Landing activity, YSSY
A Plague's Tale: Requiem – opening chase with Hugo, Amicia and Lucas
Hogswarth Legacy – Hogsmeade Square loop
See our Youtube playlist for benchmark sequences.
Note: Some proprietary technologies of NVIDIA like PCSS, HBAO+, and HairWorks work on AMD GPU's BUT to maintain uniformity amongst GPUs, these have been turned OFF.
You can click on any of the benchmark charts enlarge. You can also move forward and backwards to quickly navigate through our charts via gallery view. For this test, only the out-of-box normal mode will be tested.
Kindly let me know if you spot an errors in the charts. I do my best to keep them error free but while test results are reliable and accurate, bringing them over to Excel and relying on formulas to generate the reports sometimes can cause mix-ups.
Notes:
All data are gathered from exactly the same system, with exactly the configuration we list here. No data is reused from another system or from any variations of. We gather data from only one system as indicated here.
Graphics cards are allowed to heat up prior to benchmarking. Cooler graphics cards may boost higher than normal.
Following up on the above, we try to enjoy the game and play a bit before proceeding to the actual benchmark scenario. This allows us to detect any other problems like stuttering, frame skipping, or any other problems.
Games that receive graphical updates that affect performance e.g. (DOTA2 moving from DX9 to DX11) will be retested completely.
Please take note that we are rebuilding our GPU review database starting with the RTX 40 series.
Counter-Strike: Global Offensive (CSGO)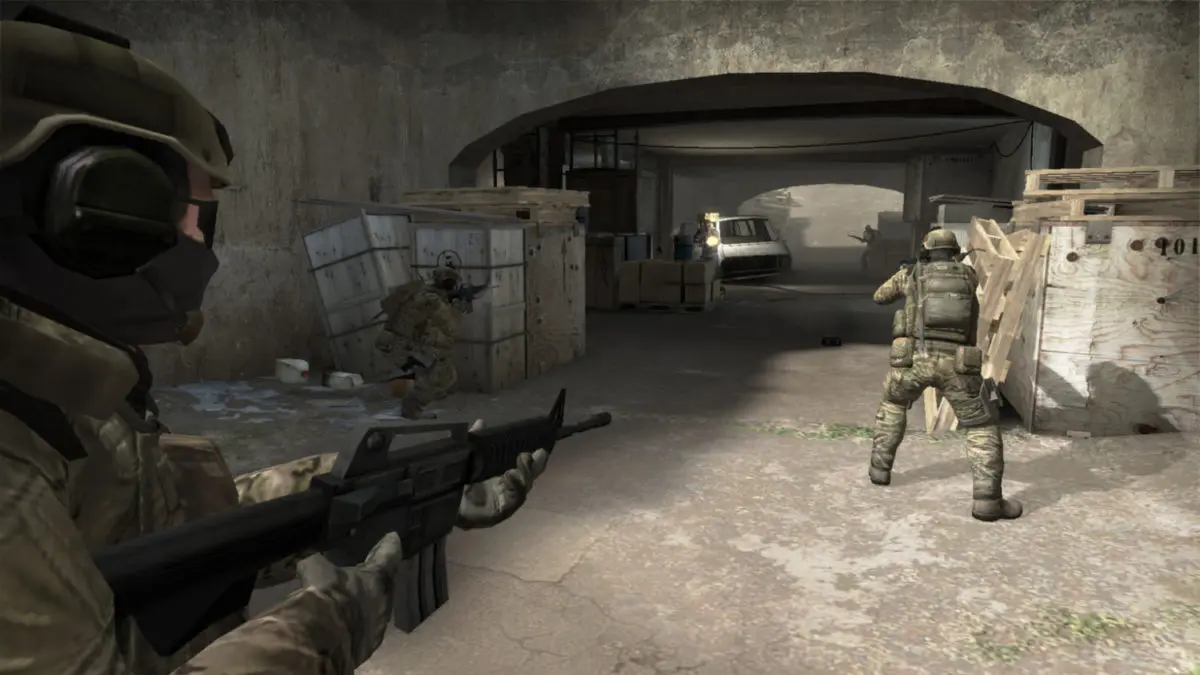 Counter-Strike: Global Offensive, popularly known as CSGO, competes for Steam's most popular game. It has found a resurgence in its popularity and has recently peaked in 2020 in the number of players that play the game. Based on Valve's Source Engine, the game received major asset overhauls during the years since its inception nearly 10 years ago. Still, it's a light game and can be played on fairly lighter systems but the competitive scene for CSGO has seen average players demand high FPS from their systems thus gaining favorable standing with GPU vendors just from the demand for higher FPS alone. CSGO is a game that can easily go past 500FPS on enthusiast systems on maximum settings. We're including CSGO as requested by our community.
API: DirectX9 (default)
Maximum In-Game Settings
Texture Streaming Disabled
Vsync OFF
DOTA 2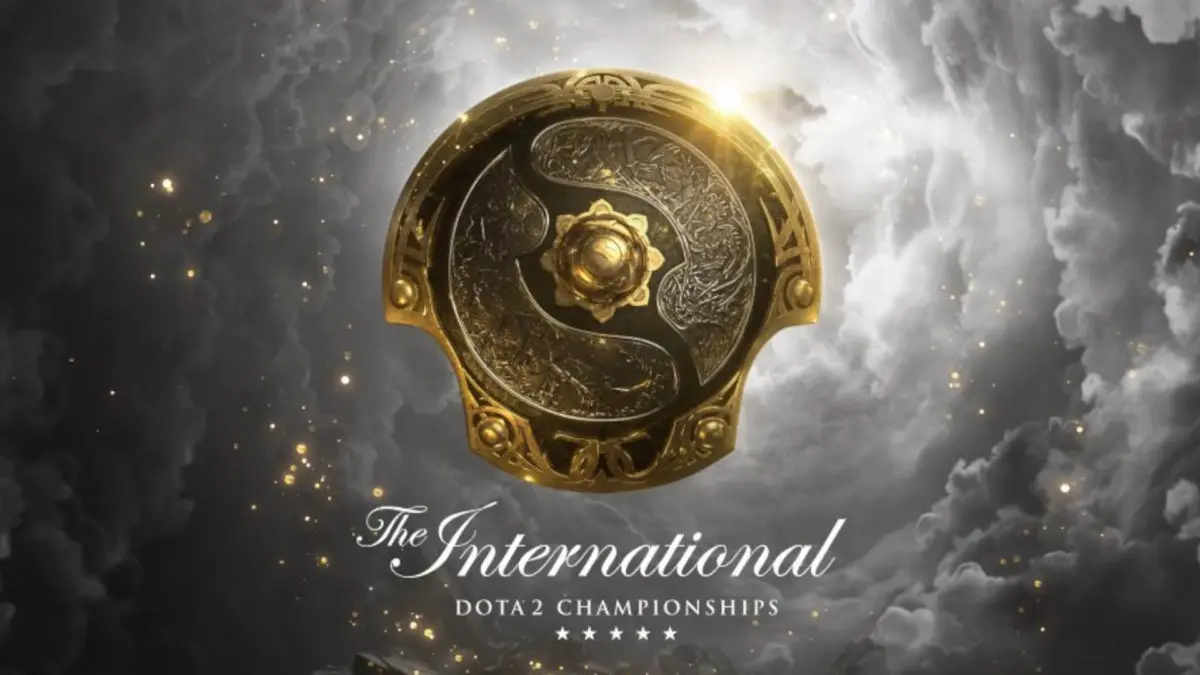 Note: With the April 20th (4/20 haha Valve) New Frontiers update, all previous replays have been deemed unplayable with the new watch and updates are still trickling in causing bugs even in post-7.33 replay files.
In contention for the most popular game on Steam and the biggest competition in eSports: DOTA 2 is powered by the Source 2 engine. The game is fairly light on low to medium settings but maxed out, with heavy action on screen especially during clashes, can really stress most systems. This is a game where frame times matter as responsiveness is very important in high-stakes competition. We're looking at consistently low frametimes in this  game for the best experience
Our benchmark scene is game 1 in a best out of 3 match between Blacklist Rivalry and Execration mid-game which sees some good action. Not the most challenging but a rule-of-thumb, DOTA2 get's slower over time so we had to find a clash where a team is already banging at the tower but the defending team is tanky enough to hold off for a minute and that's where system performance matters.
You can watch the replay of the actual game used in the benchmark in your Dota2 client. You can browse the recent DPC replay files to see the actual match. You can download it for your own reference. (save it to your DOTA2 replays folder)
API: DirectX11 (default)
Best-Looking slider setting (Ultra)
FPS_MAX 0
Vsync OFF
Rainbow Six: Siege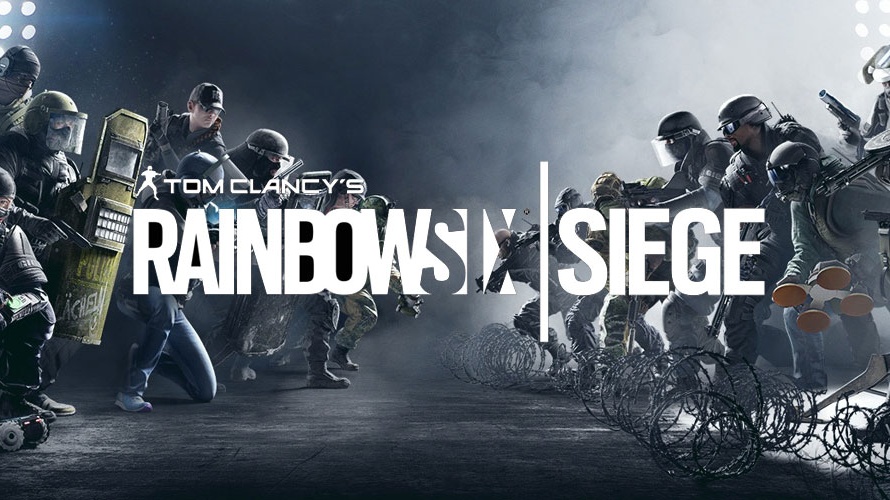 Nearly 4 years later and Rainbow Six: Siege has become a phenomenon after a lukewarm beginning. The massive shift in focus of the game sees it stepping into eSports territory and the excellent mix of gameplay mechanics, good design and a dedicated dev team has put R6: Siege in a position it couldn't even picture during launch. Rainbow Six: Siege focuses heavily on tactical and creative gameplay and its vertical levels and highly destructible maps encourage players to be quick on their feet so the action is always going. Powered by Ubisoft's own AnvilNext 2.0 engine which powers some of Ubi's recent visual masterpieces, R6:Siege also feature excellent graphics and can get very taxing at high detail settings. The game also features an Ultra HD texture pack download for those that want higher resolution textures but will of course demand more from the system.
API: DirectX 11
Ultra Settings
Anti Aliasing: TAA
Ultra HD Texture pack not installed
Ambient Occlusion: SSBC
Vsync OFF
The game automatically drops to 50% render resolution when Ultra preset is selected
Apex Legends
The battle royale genre sees multiple titles emerge and Respawn Entertainment's most successful title to date, Apex Legends differentiates itself from main rival PUBG as it presents itself in true, fast-paced FPS. Existing in the same universe as Titanfall, Apex Legends sees contenders in traditional battle royale elimination format but gameplay heavily gears towards more familiar FPS mechanics. As a Respawn Ent. game, its closer to COD versus PUBG's more sluggish and heavier gameplay.
API: DirectX 11
Settings: High
Texture Streaming Budget: 6GB VRAM
Vsync: OFF
PUBG Battlegrounds
Developed and published by PUBG Corporation, PlayerUknnown's Battlegrounds now officially PUBG Battlegrounds, was an ARMA3 mod which has gained a massive global playerbase after being released as a stand-alone game. The game is now available for almost all platforms from PC to mobile but PC has been the definitive edition of the game. The game has evolved much since its release, receiving multiple polish to arrive at its current state.
API: DirectX 11
Settings: Ultra
Vsync: OFF
Call of Duty Modern Warfare 2 (2022)
Call of Duty: Modern Warfare 2 (2022) is the latest addition to the COD franchise and once again puts the main game back into the hands of Infinity Ward. With Black Ops Cold War and Vanguard both failing to continue the success of 2019's COD Modern Warfare which has in-turn changed to Warzone, Activision is set on resetting the slate once again with COD Modern Warfare 2. Built alongside Warzone 2.0 on the IW 9.0 engine, CODMW2 ditches some partner technologies like ray tracing to keep it friendlier to all systems but still pushes more detailed models and environments for a modern look.
API: DirectX 12
Render Resolution: 100%
Ultra Preset
Overwatch 2
Overwatch 2 runs on an upgraded version of the original Overwtch engine but implements changes to support larger maps and allows the development team to better utilize the maps for story-based missions.
API: DirectX 11
Ultra Preset
Frame Cap: 600
Valorant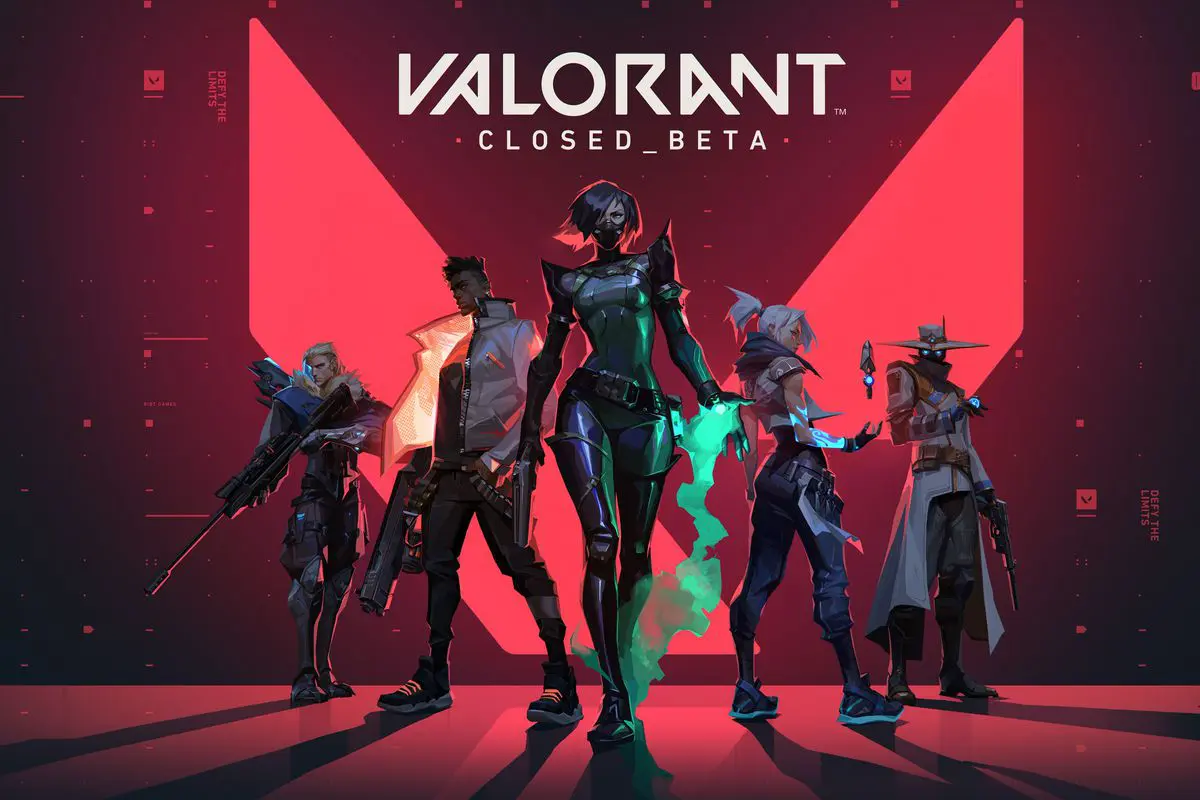 Developed by League of Legends developer, Riot Games, Valorant is a first-person shooter featuring multiple heroes or agents which have unique skills to assist them within the games traditional team-based FPS combat. The game is gaining incredible success and has taken a large chunk of the now-incredibly massive CSGO playerbase as well, presenting a more refreshed take on classic TDM FPS but spices it up with skills, etc. Like CSGO and League, this game is light as a feather for the largest adoption possible. With 360hz monitors and input lag/system latency a major focus for these games, we're now including it as reference for players.
API: DirectX 11
Max Detail settings
The Witcher 3: Wild Hunt
CD Projekt Red's latest installment in the Witcher saga features one of the most graphically intense offering the company has to date. As Geralt of Rivia, slay monsters, beasts and men as you unravel the mysteries of your past. Vast worlds and lush sceneries make this game a visual feast and promises to make any system crawl at its highest settings. This game has found great resurgence in its playerbase thanks to the release of Netflix' Witcher series. On December 2022, The Witcher 3 received a next-gen patch which bring ray tracing as well as many other changes to the game.
API: DirectX 12
Ultra Preset
Grand Theft Auto V
The fifth and most successful installment to date in the highly controversial Grand Theft Auto series brings a graphical overhaul to the PC version of GTA V which many have lauded as a superior approach in porting a console game to PC. Featuring large areas and detailing, GTA V is a highly challenging application in terms of scene complexity.
Our benchmark uses a run from Palomina Highlands running through a lush area to a remote road all the way to a neighborhood in our car to simulate multiple scene changes.
API: DirectX 11
FXAA Off
MSAA 4x
TXAA Off
Very High settings
Anisotropic Filtering: 16x
Motion Blur disabled
Advanced Graphics enabled
Vsync OFF
Shadow of the Tomb Raider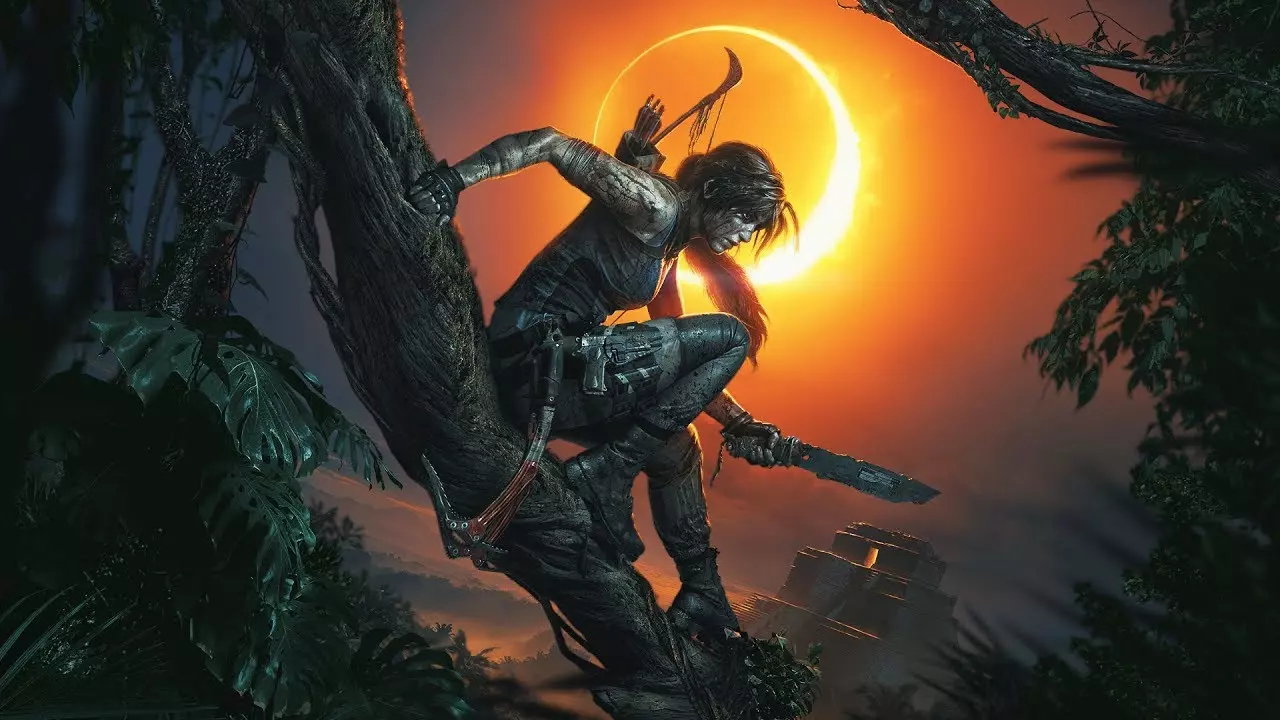 Shadow of the Tomb Raider is the latest installment in the reboot run of the classic Tomb Raider franchise. The game follows the story set forth by the previous game which Shadow of the Tomb Raider short follows after. Technology-wise, the game uses the Foundation engine updated to meet the demand of developer Eidos Montreal to push the engine to its limits. The game supports DirectX 12 and is one of the launch titles to support RTX technology namely DLSS which launched a couple of months post-launch.
API: DirectX 12
Graphics Settings Preset: Highest
Texture Quality: Ultra
Texture Filtering: 8x Anisotropic
Anti-Aliasing: TAA
DLSS: OFF
Raytraced Shadow: OFF
Vsync OFF
Destiny 2
Destiny 2: New Light is an MMOFPS which sees a persistently sizable playerbase. The game features traditional MMO elements but played in an FPS approach which allows a more skill-dependent game versus traditional MMORPG formats. The game features a futuristic sci-fi universe with lush and detailed in-game locations that puts respectable workload on a gaming system.
API: DirectX 11
Settings: Highest
Vsync: OFF
Forza Horizon 5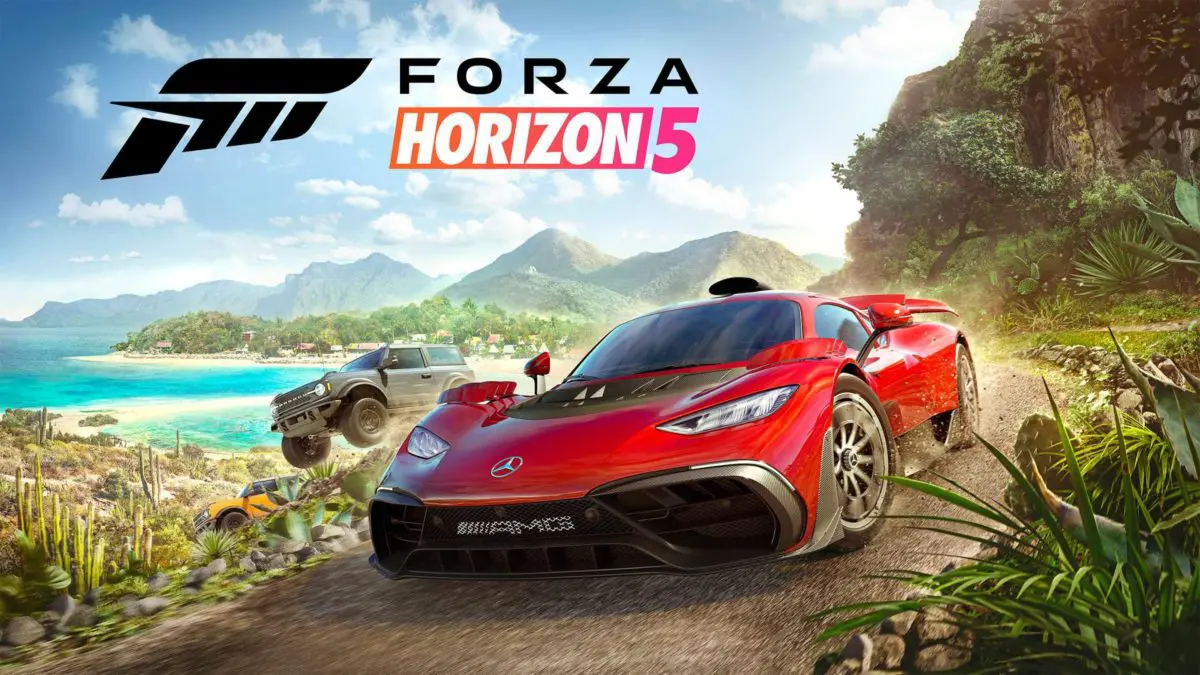 Developed by Playground Games and published by Xbox Game Studios, Forza Horizon 5 is the latest installment in the Forza series, picking up straight after the British escapades of Horizon 4, Horizon 5 takes us now to Mexico for another open-world racing spectacle, that is Horizon. Built on proprietary ForzaTech engine, the game harnesses its power to provide an excellent experience on both PC and Xbox.
API: DirectX 12
Settings: High
Raytracing: Off
Vsync: Off
Elden Ring
Elden Ring is developed by Japanese studio From Software, known for the Soulsborne sub-genre of games as well as Armored Core from the older console days. Elden Ring cemented its name by releasing closely with Horizon Forbidden West and easily took the gaming world by storm thanks to its rich, in-depth lore and challenging gameplay. Elden Ring by default is frame capped. We've disabled this via driver settings.
API: DirectX 12
Maximum detail preset
Cyberpunk 2077
The most anticipated game of 2020 has just received its sort of "launch patch" this 2022 with version 1.5 changing many things in terms of performance as well as few things in the graphics department. Perhaps the most anticipated game of the last decade, Cyberpunk 2077's launch has been a rollercoaster gamers on PC are largely in agreement that it was definitely worth the wait bar the bugs. Made by CD Projekt Red and based on the REDengine4, Cyberpunk 2077 is one of the most modern games introducing full utilization of raytracing amongst others. We do not enable raytracing in this test segment, that will be for the latest section of this review..
API: DirectX 12
Settings: Ultra Preset
Raytracing Off
DLSS Off
Vsync: OFF
Marvel's Spider-Man Remastered
Sony's streak of PlayStation exclusives going to PC continues with Spider-Man. Originally releleased for PS4 in 2019, the game sees a PS5 upgrade and 2022 PC remastered release. The PC version of Spider-Man features a ton of modern PC graphical enhancements including all modern upscaling techniques along with ray tracing. The game natively supports ultrawide monitor resolution and is actively updated with with technologies from NVIDIA, AMD and Intel.
API: DirectX 12
Settings: Very High Preset
F1 2022
F1 22 updates the F1 title with the newer technical specifications set by FIA as well as the new Sprint race to serve as the sports' video game counterpart used primarily for their F1 esports and also used by their racers for practice on occassion. F1 22 uses modern graphical techniques and takes advantage of raytracing as well as newer technologies to further improve visual realism.
API: DirectX 12
Settings: Ultra Preset
Microsoft Flight Simulator
Microsoft Flight Simulator (2020) is the much awaited release since Flight Simulator X from 2006. Harnessing the power of Microsoft Azure, Bing Maps and AI functionalities, Microsoft Flight Simulator brings the definition of realism to a new level with maps that are alive and real, rendered directly from their real-world counterpart and populated ingame with details. The game is constantly update to maintain real world relevance particularly for large events or other recent occurences.
API: DirectX 12
Settings: Ultra Preset
Average FPS, Relative FPS and Game Performance Summary
To give you a quick idea of how good the gaming performance of the system we're testing, we've averaged the results for your reference presented in overll average and esports average (CSGO, DOTA2, Siege, Apex, PUBG, OW2, Valorant).
Relative Performance
Content Creation Tools & Performance Testing
During our intial review last year of the Intel Arc graphics card, we noted that many of our friends in the media as well as myself have been plagued with issues in using the Intel Arc Control software which the Intel driver team has now totally polished. Intel Arc Control is Intel's utility software for managing your games, profiles, displays, etc.
Intel Arc Control Studio Tools
What we didn't cover before was Intel's Arc Control Studio tools. Intel Arc Control Studio gives access to tools for streaming, recording gameplay, and adding some very handy functions on your webcam. You can also setup highlights recording on compatible games which will capture save moments in the game so you can keep gaming while still recording those clips for sharing later on video sharing sites.
The clip below is a quick rundown of the function of the virtual camera tools you have access to with Intel Arc Control Studio.
AV1 Encoding
We've touched on AV1 encoding before and made it a point that the Intel Arc A380 was the first GPU out in the market to support hardware-accelerated AV1 encoding. While older hardware can do is only AV1 decoding, AV1 encoding has only been a feature on current-gen hardware which Intel Arc Graphics were first to market. That said, there is still a limited number of software out there that can do hardware-accelerated AV1. We use Vokouder to test out AV1 encoding on the Intel Arc A750 as another upper mainstream card. We use a large ProRes422HQ scene from Tears of Steel, a film project using Blender.
AI Acceleration and Intel DeepLink
As a GPU, Intel Arc Graphics is a key hardware for AI-driven functionalities. We're integrating studio and content creation tests in our benchmark suite for future exploration and we're previewing them to you now in this article.
Intel Arc Graphics features features support for what Intel calls Deep Link. Intel Deep Link is set of technologies utilizing the combination of the latest Intel Core CPUs and Intel Arc Graphics GPUs to work in tandem, accelerating computing tasks. For desktop users, the most noteworthy is Intel Deep Link Hyper Encode and Hyper Compute.
We benchmark the performance of these functionalities below in supported software. The photo resize test is done using 33MP RAW images and upscaling them via 4x standard mode JPGs. For the Topaz Video AI, we do two tests: we take a 3-minute 1080p footage and then convert it to 60FPS using Chronos Fast model and encode it to H264 (GPU). Then we do another run but this time upscale the clip to 4K only, keeping its native frame rate. That said, Topaz Labs has confirmed they have a stability issue with Intel Arc graphics and Intel is working to resolve it. This is specific to this application and other AI image enhancement applications should work as shown by our video benchmarks featuring AI video enhancement from the same developer.
We actually pit the Intel Arc A750 here agains the RTX 4070, a card worth more than twice the Intel Arc GPU, to show you how much performance it has in multimedia usage scenarios. The results are close and as I've mentioned many times over, if you're like me and wants to take advantage of the size benefits of AV1, then using Intel Arc Graphics as a dedicated encode card is a very logical choice.
On another note, the Intel Arc card has stability issue when using Topaz Gigapixel as well as Topaz Photo AI as mentioned earlier. While the photo applications aren't yet stable, Topaz Video AI did not have a problem finishing although it did not allow using Intel Deep Link when "all GPU" mode is activated. We've checked with TopazLabs regarding this issue as well as scoured their forums for other users running into the problem and it TopazLabs mods have confirmed there is an issue with Intel Arc Graphics drivers and their software that doesn't allow utilization of Intel Deep Link. The same issue occurs on HandBrake which falls back to CPU mode when using Intel Deep Link HyperEncode. We're told Intel is working on this and should improve by the next update but do know that the Intel Arc Graphics card can and fully work for decode and encode duties on single-GPU mode.
Conclusion
Final thoughts on the Intel Arc A750 in mid-2023
Intel's driver team is currently the hardest working guys in the graphics card industry, managing to squeeze out almost 30% performance increase on new games on every driver update. But if there's anything its the price. The Intel Arc A750 Limited Edition price range is around PHP19k~ish but check directly with your favorite dealer for their price.
At this point in time, its primary competition in terms of performance is either not sold anymore or is still in the Php20,000 mark, in the case of NVIDIA's RTX 3060. That said, its a sad thought but the reality of 2023 PC Gaming as a Filipino is that its with AMD and NVIDIA going up a price bracket with their current-gen, that leaves the ~Php15,000-PHP18,000 range exclusive to Intel.
In a previous review, I had to pit the RTX 3050 versus the Intel Arc A750 but that has largely changed with the performance of the Intel Arc A750 firmly planted on taking out the RTX 3060 and it has done that convincingly in some games in our testing but its position sits largely on the entry-mainstream side of things.
But its not all about performance as Intel's Arc Graphics cards are now convincingly a good option when it comes to content creation. If you're squarely after an ingest-encode rig or an editing rig, the Intel Arc A750 graphics card without a doubt the best recommendation for any usecase but most specially if your workflow relies on applications that can leverage Intel's technologies for accelerated computing performance.
Final thoughts on the Intel Arc A750 Limited Edition
Focusing on the actual hardware, we are finally able to test an actual first-party Intel graphics card with this Intel Arc A750 Limited Edition. There exists 2 version of the Limited Edition cooler: the one the Intel Arc A770 Limited Edition which features RGB and this one on the Intel Arc A750 which is a more stealth approach of the same design.
And stealth is an appropriate term to call it. Besides their CPUs, Intel's only gaming products that bear their skull logo are the Intel NUC gaming products but the Intel Arc graphics team has not used any marketing that features that logo so far. Still, by itself, the Intel Arc A750 Limited Edition cooler is a subdued, quiet design and is as silent as it is discreet.
Featuring decent cooling on a more traditional 2-slot design, Intel manages to keep their Intel Arc A750 Limited Edition compatible for many mainstream systems.
Ultimately, this robust hardware design coupled with the price and competitive performance puts Intel's Arc A750 Limited Edition in a good spot.
Final Thoughts
At this point in time, we can only pray that continuous increases in graphics card prices from anyone not named Intel will settle down. Intel is doing their work to disrupt the market and they have done a great job but with fatigue having already set in, the market is pushing against anyone still willing to perpetuate this trend.
Intel's Arc A750 Limited Edition's price drop earlier this year came in just in time as we're seeing more next-gen products aimed to compete at a similar launch price point but given the PC gaming market climate, its going to be an uphill battle.
So if you're looking for a sub-PHP20,000 graphics card that's able to handle modern games with raytracing and all, Intel's Arc A750 Limited Edition is firmly your top-choice. Do check each dealer's listing as street prices have gone significantly below MSRP for these Intel Arc Graphics cards since the start of the year.
With XeSS upscaling, you can get more performance out of your card and take advantage of multimedia technologies for professional work and personal content creation that's competitive to new-gen GPUs.
The Intel Arc A750 Limited Edition graphics card is available now at PC Express, PCWorx, PC Hub, DynaquestPC and IT World. Talk to your favorite dealer on how you can get an Intel Arc Graphics card now.
Intel Arc A750 Limited Edition Graphics Card Review (June 2023 Update)
Final Thoughts
With XeSS upscaling, the Intel Arc A750 Limited Ediiton can push more performance out of your card on top of its raw FPS horsepower and with a modern multimedia engine for encode and decode, you have the advantage of multimedia technologies for professional work and personal content creation that's competitive to new-gen GPUs.
Pros
Great build quality
Decent performance improvements since launch
Excellent cooling
Competitive street pricing
AI feature set competitive to NVIDIA's
Sleek 2-slot design
Cons
XeSS adoption slowed down a bit in 2023 since Q3 2022