MSI RTX 4060 VENTUS 2X OC 8GB Graphics Card Review
Final Thoughts
If you need a performance upgrade but want to keep power to a minimum, the RTX 4060 is a considerable step-up if you're 3 generations or so-behind the current tech for gaming.
Pros
Decent build quality
Excellent power efficiency
Compact 2-slot design
We're a month removed from the launch of NVIDIA's GeForce RTX 4060 family which was spear-headed by the RTX 4060 Ti. At PHP27,530 PH MSRP ($399 US MSRP), the RTX 4060 Ti was criticized for its pricing with mixed discussions regarding performance and gen-over-gen gains being touted for its lukewarm reception. My own findings does show that the RTX 4060 Ti still had a massive improvement over its predecessor with its power efficiency. Today we get to see the smallest member of the family to date with the GeForce RTX 4060. At PHP20,630 ($299 MSRP), this is currently the most affordable GeForce RTX 40-series graphics card you can get right now. The price is for the MSRP models which we are now allowed to share reviews for.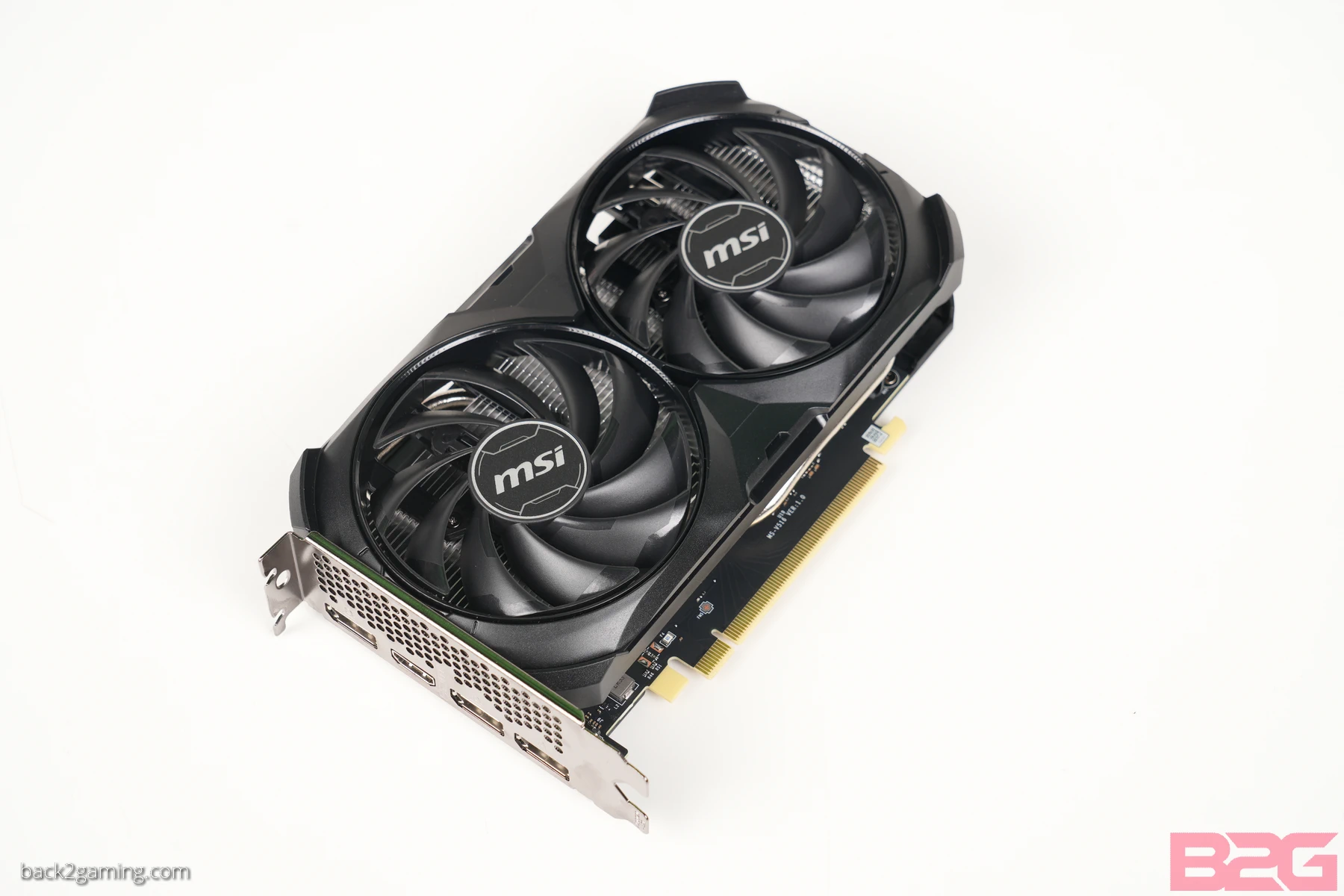 In this review, we'll be looking at the MSI RTX 4060 Ventus 2X OC: a dual-fan cooled card featuring a relatively small footprint with a fairly light cooler. We've actually already seen this card from MSI back at their booth at COMPUTEX 2023 so we know already what we're going to get. What we don't know is how NVIDIA is positioning the performance of the RTX 4060 given the learnings we have from its bigger brother.
With that being said, the RTX 4060 brings NVIDIA's Ada Lovelace architecture to the masses with its lower price point, a fact not unknown to NVIDIA given the state of all their xx60 class cards being the most-used graphics cards on the planet according to Steam's Hardware Survey which compiles system stats from all its users and contrary to objections about the validity of this survey, even Chinese PC cafes and South Korean PC bangs qualify in the stat and as of 2018, cafe terminals only count as 1 unit regardless if multiple users log their Steam account by it.
That being said, will the RTX 4060 be enough to spark the midrange trend once again for NVIDIA, especially with DLSS3 added into the mix? We'll find out in this performance review of the NVIDIA RTX 4060 featuring the MSI RTX 4060 Ventus 2X OC.